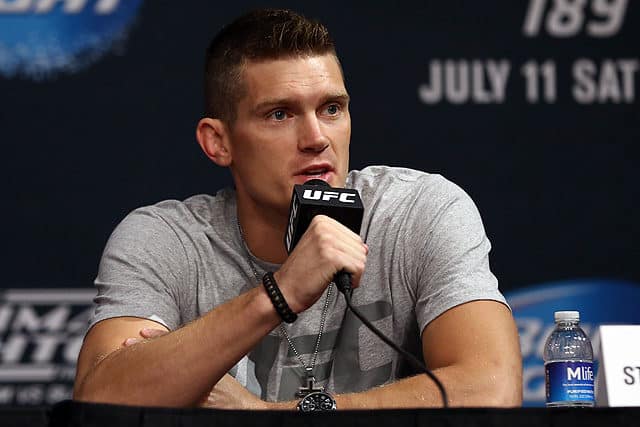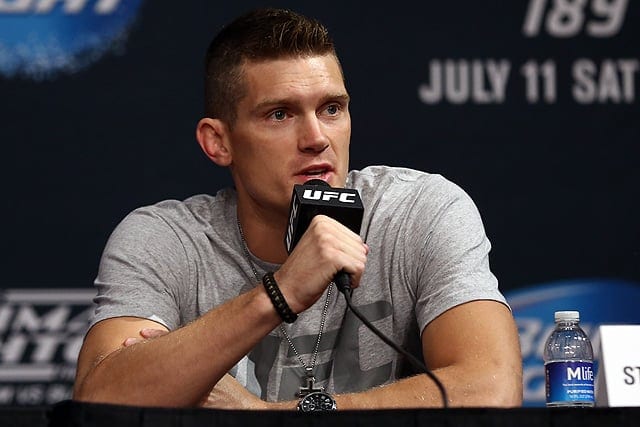 Stephen Thompson provides the latest update if he's still planning to fight former UFC welterweight champion Robbie Lawler.
This is a fight that fans will get behind and the UFC understandably hopes that's the case.
How It Came About
Back in August, it was reported that the Las Vegas-based promotion was targeting a fight between these two fighters in a welterweight bout on January 18, 2019, that is expected to be the first event under the UFC's new TV deal with ESPN.
Years In The Making
In the past, Thompson has made it known in various interviews that he was interested in one fight and that fight was against Lawler. This has also been a fight he's campaigned for years now.
However, the promotion has yet to make it official. Thus, when asked about it in a recent interview, the former title contender provided an update. The latest is the fact that he's waiting on Lawler to make the call on whether the fight will happen.
"It's all up to him right now," Thompson said (H/T to MMAMania). "We're both coming off a knee injury. He also ended up tearing his MCL in his last fight with dos Anjos, but I think he's back in the gym now training."
Thompson's Record
In the main event of UFC Liverpool event back in May, Darren Till picked up a unanimous decision win over Thompson. Despite missing weight, he was able to pick up a notable win over a top name.
Before this controversial loss, Thompson had suffered just one loss in his last 10 fights. The only defeat was a majority-decision loss against Woodley at UFC 209 in March 2017.
Thompson continued on about how his team is trying to finally fight Lawler. 'Wonderboy' claims his team has it in the works, so now all that's left is for Lawler to accept it:
"I really want this fight, but to be honest with you the ball is now in his court. I tried poking at him a little via social media and we've been in contact with his management. It sounds like he wants to make it happen so we're just kind of just waiting on him."
If you enjoyed this story, please share it on social media!