Last year proved to be a difficult transition for new UFC owners Endeavor (formerly WME-IMG), who bought the UFC for over $4 billion in 2016.
With superstars sidelined and hype trains' stock crashing in a single night, it's been a tough go for the UFC. Couple that with injuries, weight-cutting issues, rampant performance-enhancing drug use, and rapidly declining pay-per-view sales, and it would seem like things can't get much worse.
There's obviously still time for Endeavor to turn things around, but their margin for error is considerably smaller in 2018 than it was at the start of 2017.
With a new year ahead of them, the UFC must abide by six directives in order to succeed in 2018.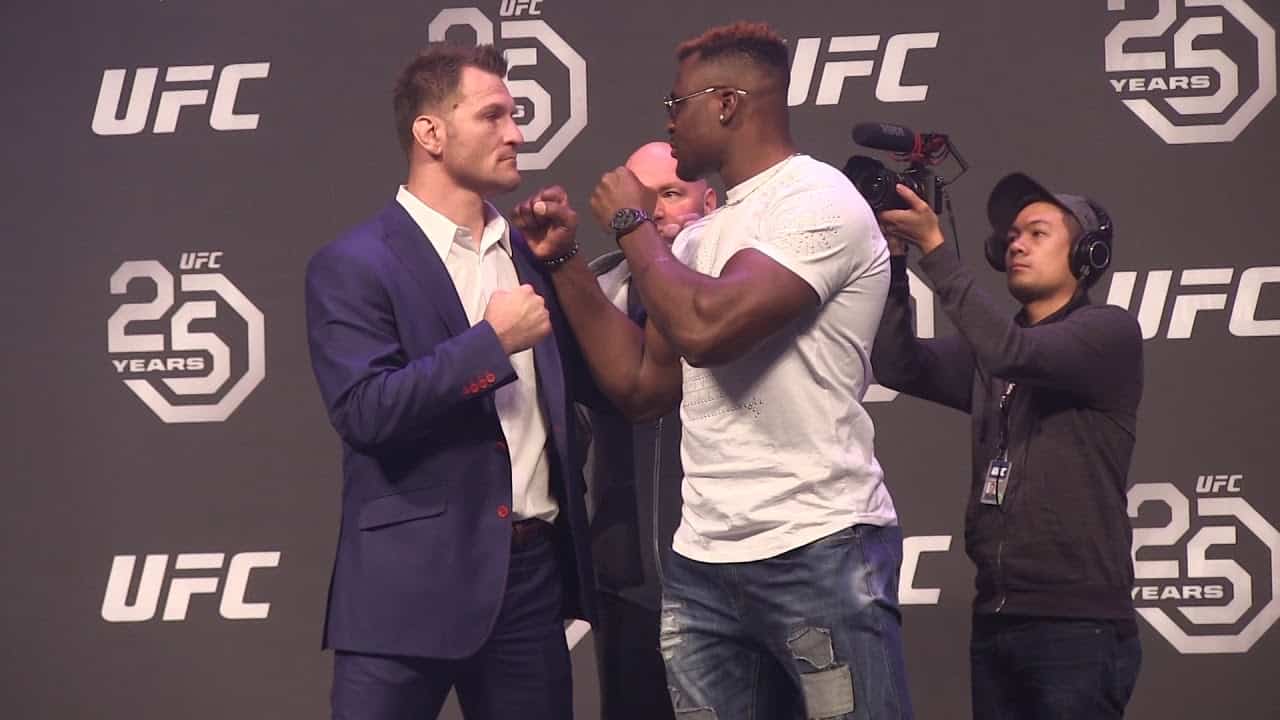 6. Spread The Hype More Evenly
UFC 220 was a perfect example of what the UFC cannot do in the coming year.
Title challengers Francis Ngannou and Volkan Oezdemir were hyped beyond belief, especially Ngannou.
The hype was so excessive that it actually came across as disrespect to champions Stipe Miocic and Daniel Cormier, to the point where Miocic refused to let Dana White put the belt around his waist after snuffing out Ngannou's hype train.
The UFC had the right intentions but the wrong idea; they need to build up their champions, especially Miocic, instead of flavor-of-the-month prospects. They have an absolute killer as a heavyweight champion and they put more energy into Ngannou, who in reality had only knocked out two top fighters – both of whom Miocic dispatched before beforehand.
With so many new divisions and champions, it may seem hard to do, however, it's the only way to avoid the pitfalls of last year.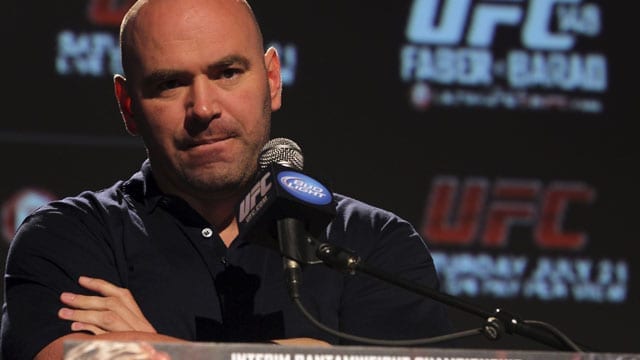 5. Try To Enact Change For Less Failed Weight Cuts & Injury:
This one is really out of their control, so the UFC brass can only attempt to curb injuries and weight-cutting screwups with avenues such as educating fighters and their Performance Institute in Las Vegas.
From last-minute pull outs to high-profile botched cuts ruining main events, last year's inundation of injuries threw the UFC for a loop, and if 2018 is even a little better, that will be a much-needed victory.
The UFC must restore confidence in their matchmaking; fans can't even take a fight seriously until they see the two fighters enter the cage. So many fighters have pulled out due to injury or a bad weight cut, which just can't happen with the same regularity in 2018.
Once fans can be excited for a matchup at the moment it's announced, the UFC will be where they want to be with their key demographics. Otherwise, betting on a scheduled matchup to come through is as much a gamble as investing in Bitcoin.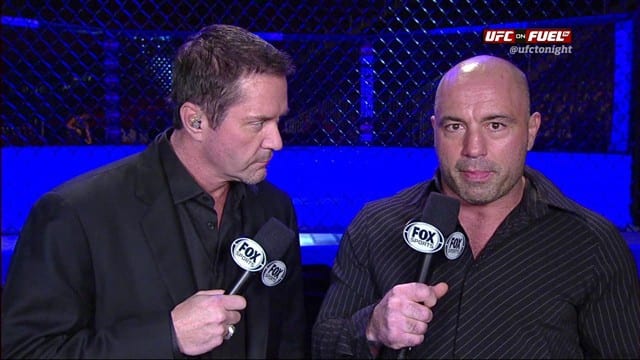 4. Enough Of The Commentator Shuffle
With longtime voice of the Octagon Mike Goldberg now with Bellator and the longtime voice of Bellator Jimmy Smith working with the UFC, it's safe to say the two have shuffled the deck quite a bit.
But big changes like this don't always take overnight, as fight fans are often cold and unwelcoming toward big changes. The UFC and its parent company must ease these kinds of situations and try to establish some normalcy and predictably when it comes to the many facets of the UFC's product.
Embrace nostalgia in this new year, not necessarily by signing Ken Shamrock, but rather give fight fans a reliable product that they are familiar with inside and out. Any more shuffling of the deck could result in confusion and disinterest.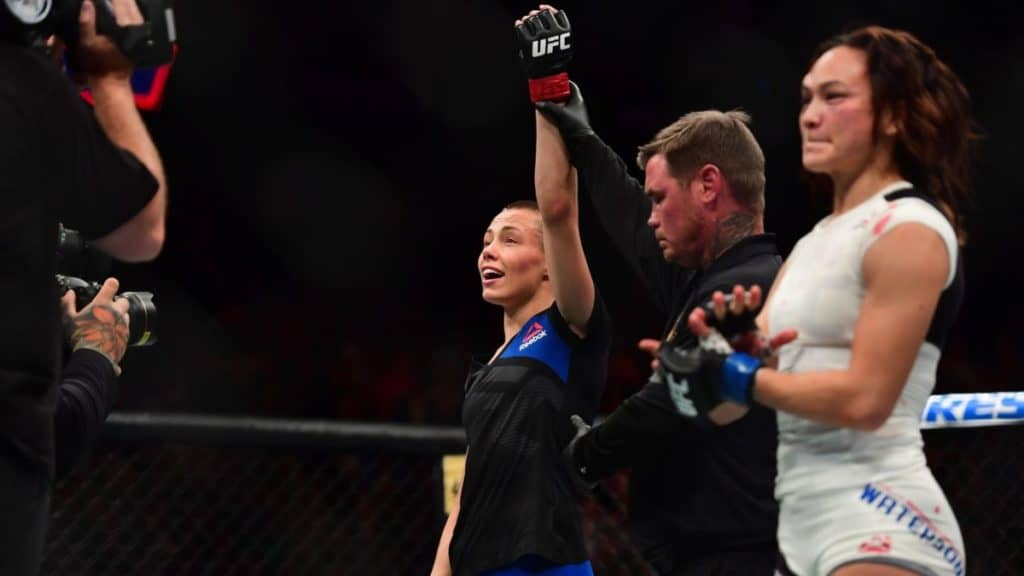 3. Reach Out To Female Fight Fans
There's no better time than now to promote the heck out of women's MMA to women worldwide.
With four female UFC champs and four divisions stacked with women, there's no excuse for the UFC to be slacking when it comes to winning over new female fans.
Newly crowned champion Rose Namajunas would be a terrific personality to appeal to women like her. And with two absolute destroyers in Amanda Nunes and Cris "Cyborg" are a perfect sell to the Brazilian female fanbase. The UFC went all-in on women's MMA when Ronda Rousey stormed on to the scene and gained a sizable amount of female fans in the process.
We're now in a new era when it comes to women's MMA, and 2018 should be a year where the female fanbase grows exponentially. The UFC has had entire seasons of The Ultimate Fighter to female fighters and there are now just too many female champions for the promotion to not be appealing to women.
If the UFC gets this wrong and somehow regresses back into the 'Just Bleed' demographic, then why even do the FOX or Reebok deals? The UFC has the platforms and the means to win over female and male fans alike, so there's no reason for them not to do so.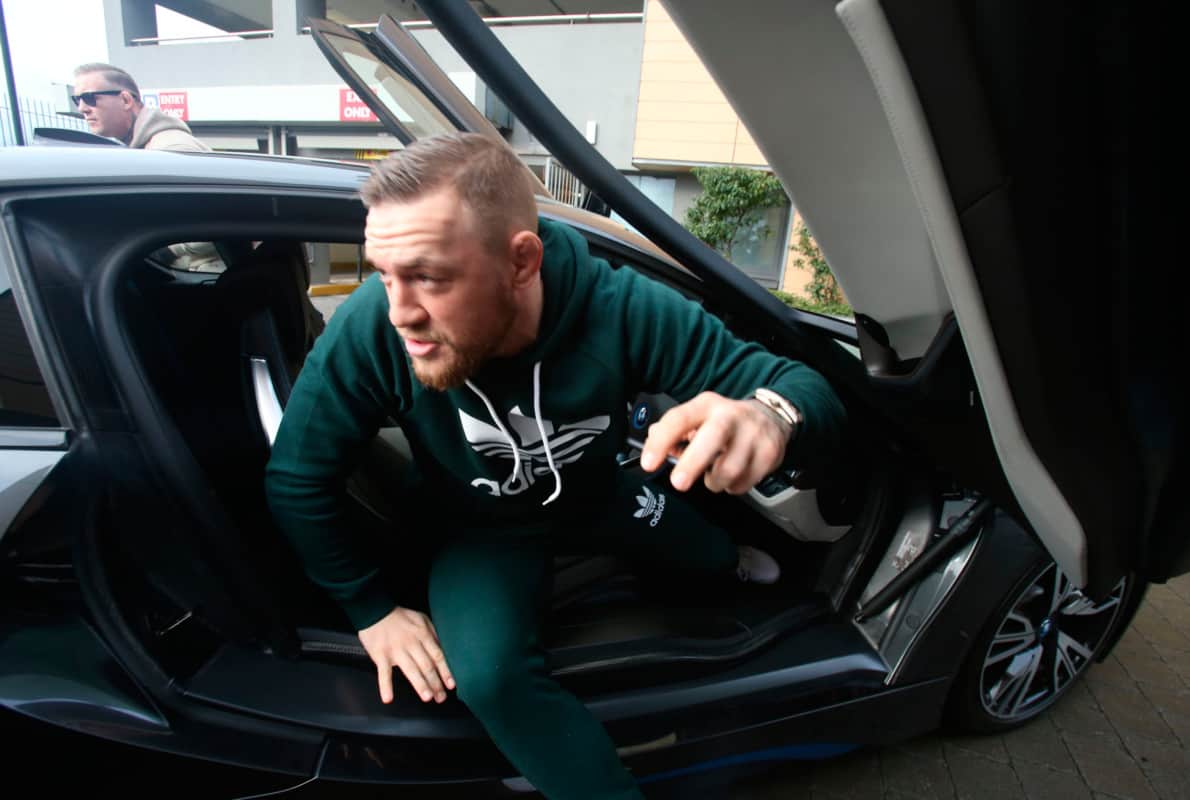 2. Get Conor McGregor Back In The Cage
The UFC cannot prosper in the new year without their biggest star in Conor McGregor.
The Irish superstar didn't fight once for the promotion in 2017, but he did increase his popularity a thousand fold with his boxing bout against Floyd Mayweather in August.
That bout made McGregor a very wealthy man, wealthy to the point where he could easily abstain from fighting for a long time if not forever. The UFC must find a way to get McGregor back into the Octagon by any means possible. WME-IMG is gonna have to pony up some serious cash to do so, but if they don't get him in the cage this year, they will seriously miss his presence.
In the meantime, Tony Ferguson will defend his interim lightweight belt against Khabib Nurmagomedov, all while the real champ remains defenseless in terms of the title, which he won back in 2016.
If the UFC can't get McGregor to fight the winner of Ferguson vs. Nurmagomedov, then they can kiss 2018 as a financial success goodbye. With Jon Jones out for the foreseeable future, their only superstar is McGregor.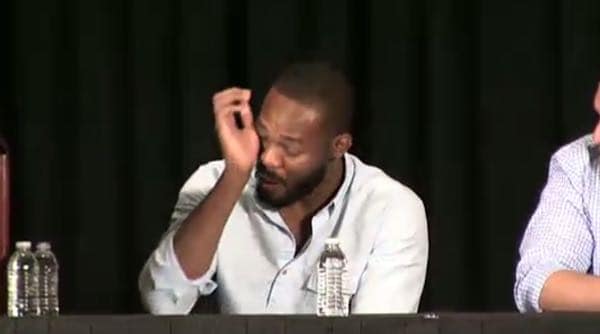 1. Do Something About PED Use
Above all else, the UFC has to do something about the rampant PED use throughout the UFC. It's been the biggest thorn in their side since taking the UFC over.
Whether through stricter (or lighter) punishment or some other similar directive, the UFC must do something to deter PED use amongst UFC fighters. The suspensions of Jon Jones and Anderson Silva have made a mockery of the sports' drug policy. The UFC is simply going to have to find a way to sufficiently scare fighters off from ever even thinking about using PEDs.
Imagine if Jones' head kick on Daniel Cormier was legitimate, with no asterisk next to it or no revoking the belt? Fans need to be able to live in a world where we can count on the validity of a fight result.
If the UFC can't somehow curb PED use, the results will be disastrous, with a distrust between promoter and fan that will run so deep it will be almost impossible to navigate.