Back when Georges St-Pierre was welterweight champion of the world, he was a proven box office and pay-per-view draw, especially when it came to the Canadian MMA market.
But heading into his middleweight title bout versus Michael Bisping in the main event of November 4's UFC 217 after four years of semi-retirement, it has begun to appear he might not be the draw he once was, the star new owners Endeavor (formerly WME-IMG) expect (or more so, need) him to be.
That and many more reasons behind it seem to be holding back UFC 217, which, with three high-level title fights, was thought to be quite possibly the UFC's finest major offering of the year in terms of quality fights. Based on ticket sales and overall buzz in the MMA world, that just isn't the case, and it's coming at a time when the UFC needs a big PPV hit most.
Take a look at the six concerning reasons no one seems to care about UFC 217: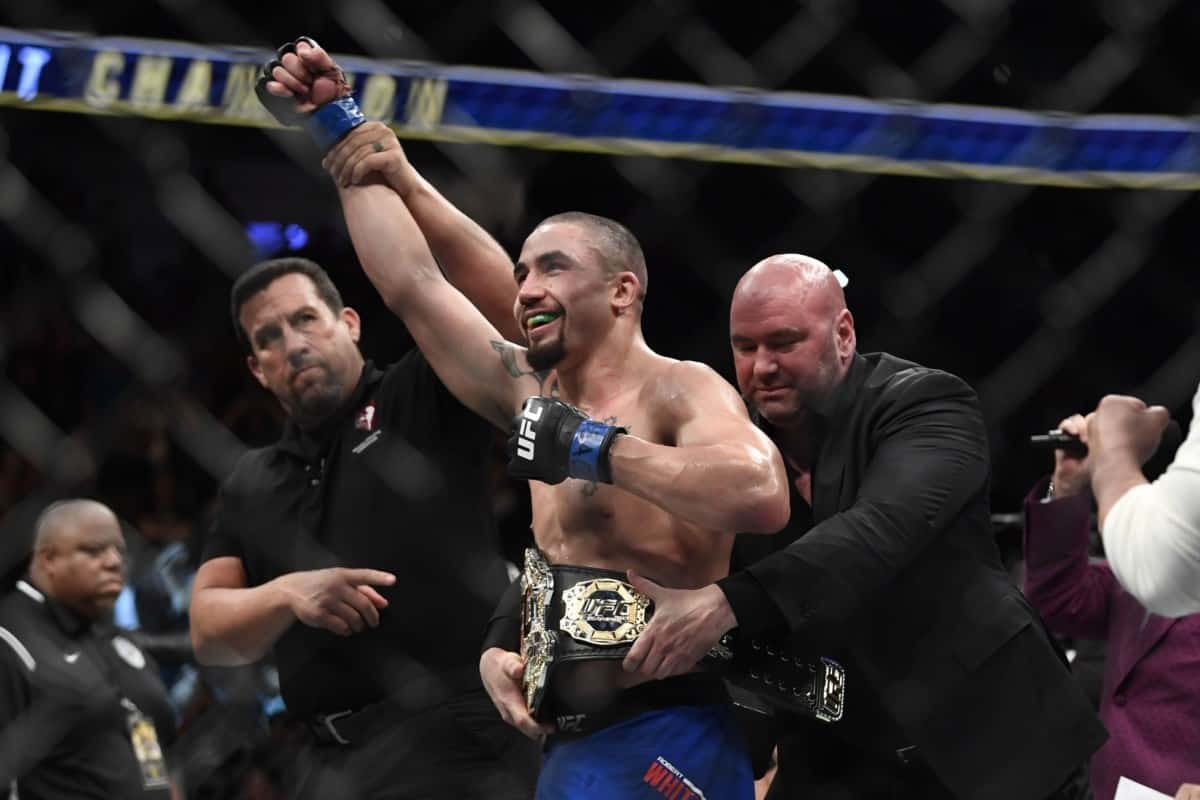 6. A Middleweight Title Fight No One Asked For
Fans certainly didn't ask for St-Pierre to return at middleweight while getting an immediate title fight in doing so.
It goes without saying that Bisping's fellow middleweights aren't fans of the fight either. There were definitely better and more just options for the champion's next fight, namely Yoel Romero and Ronaldo Souza, but new interim champ Robert Whittaker knocked them both off in April and July, respectively, only to suffer a serious knee injury while defeating Romero.
That worked out quite well for "The Count." Bisping has taken it easy since winning the belt, defending the strap once against then No. 14-ranked Dan Henderson.
It may seem to fans that Bisping is hijacking the division with needless title defenses while managing to dodge the dangerous contenders in Whittaker, Romero, Souza, Rockhold, and Weidman.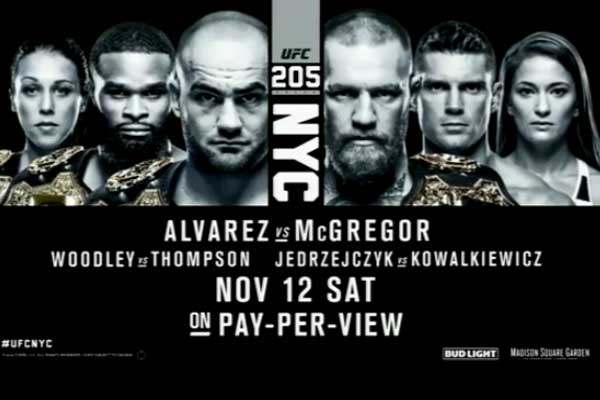 5. Second Major NYC Card Pales In Comparison To UFC 205
The New York City MMA crowd was truly spoiled for their first-ever UFC event.
With Conor McGregor vs. Eddie Alvarez, Tyron Woodley vs. Stephen "Wonderboy" Thompson, Joanna Jedrzejczyk vs. Karolina Kowalkiewicz, and other high-profile fights, the UFC nearly went overboard on promotion of the card, but the same can't be said for their second-ever event at Madison Square Garden.
It seems like the UFC isn't nearly as interested in spending too much money promoting UFC 217 beyond the main event, which in itself has drawn criticism for its relevance.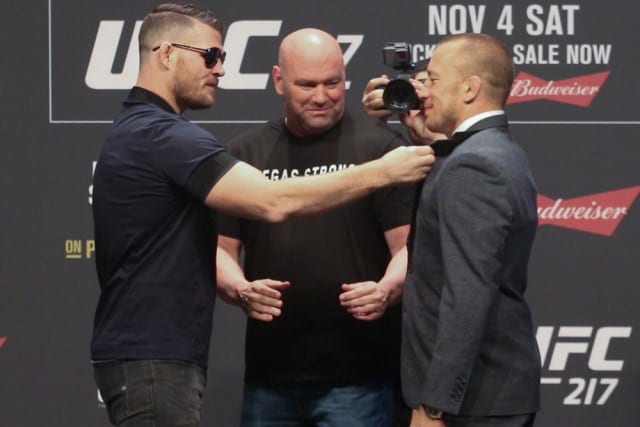 4. GSP's Absence Has Ruined His Star Power
GSP was one of the biggest MMA stars on the planet four years ago, but his in his years away from the sport, new talent has come and replaced his memory in the short-term mindset of the collective MMA fans head.
We had the emergence and eventual downfall of Ronda Rousey, and the rise of Conor McGregor and his massive crossover bout against Floyd Mayweather. New owners Endeavor made a big gamble when offering a sizeable contract for GSP on the chance being he would be a PPV draw like he was years before, and even they seemed to know it when they told him it would take a sizeable investment to re-introduce him to the public.
While it may have seemed cold at first, extremely slow ticket sales show that might not be the case.
Newer MMA fans will definitely not know who GSP is, and even somewhat long-term fans remember a bloody and fight-weary GSP immediately following the Johny Hendricks fight when he bowed out at UFC 167.
What can we really expect from the former champ? Will people be interested enough to pay and find out? So far, it doesn't look good.

3. Ticket Sales In A Slump
Fans aren't snapping up UFC 217 tickets with any urgency. As was reported on Monday, Joe Rogan said:
"Bisping vs. GSP. Now, I'm hearing that's not selling well, Madison Square Garden. That's unfortunate. Here's the thing, though. If you really stop and think about it, that was four years ago since (St-Pierre) last fought Jonny Hendricks. The people that are into the UFC now, they're post-Ronda Rousey, post-Conor McGregor, the casual fans. The hardcore fans like you and I, we're gonna watch that fight, for sure."
Not a good sign that ticket sales are going slow with less than a week out from fight night.
While it could certainly turn around as it gets closer to fight time, the lack of overall attention for MMA, St-Pierre's comparative obscurity with newer fans, and an overall lack of much relevant promotion seem to be driving a card with a ton of potential towards a letdown in terms of numbers delivered.
We'll see if that ends up being the case.

2. The Rest Of The Card Is Being Grossly Under-Promoted
All the attention has been on Bisping vs. GSP, so much so that you'd never know that Cody Garbrandt is taking on TJ Dillashaw in a legitimate grudge match for the bantamweight title in the co-main event, as well as Joanna Jędrzejczyk defending her belt.
It's becoming very puzzling how under-promoted the rest of UFC 217 is, and there's not much that can be done in the week or so left until fight night.
With the other two title fights going completely under the radar, don't have high expectations for the card. They may have botched the promotion of this PPV, and it will likely suffer when the numbers come in after November 4.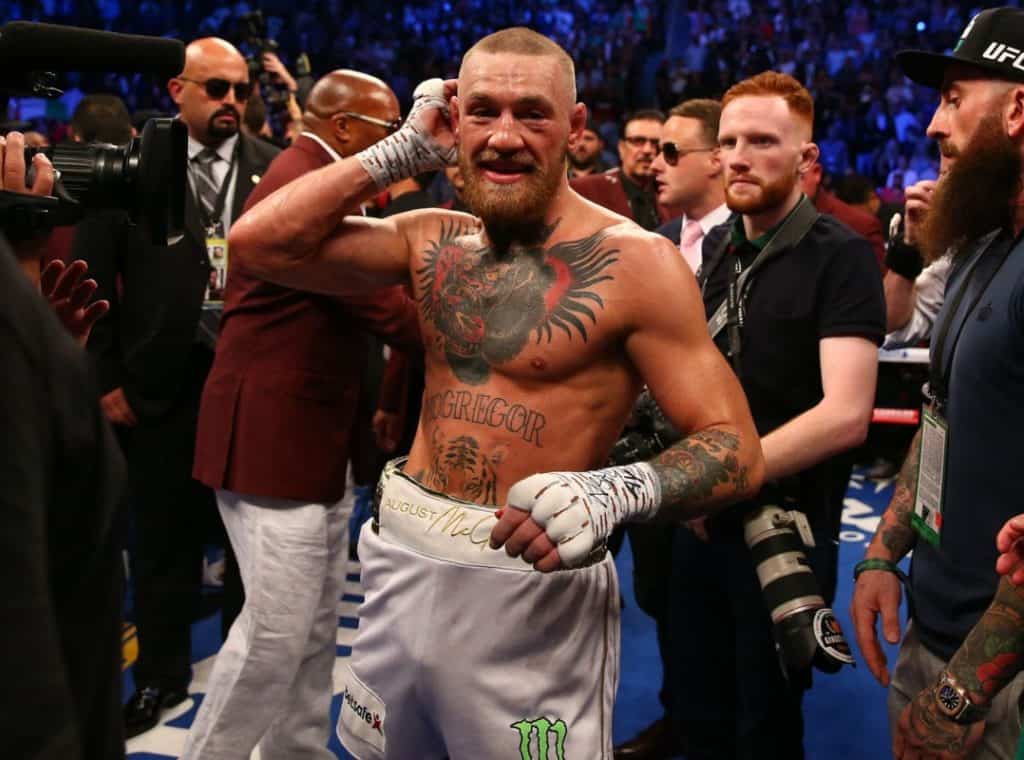 1. PPV Burnout From Mayweather vs. McGregor
For the past couple of months, the general public seems to have been burnt out when it comes to combat sports pay-per-view.
Mayweather vs McGregor was $100, and for fans who aren't looking to add another $60 or so to their cable bill, it could be unlikely that they will spring for this card. True, UFC 217 presents a much better card than September's UFC 215, which reportedly did a paltry 100,000 buys, and October's UFC 216, which reportedly drew 120,000, but those recent figures indicate that when you make a spectacle – or a circus – like Mayweather vs. McGregor, fans get used to that kind of promotion, and anything lesser just doesn't compare, and therefore, does not sell.
For all the under-promotion and issues in this card, it just doesn't seem likely that UFC 217 will be breaking any gate or PPV sale records, or even coming close to several cards the promotion put on during a record 2016 where the company was sold to Endeavor.
A big part of that was putting their biggest star in a boxing match he would most likely lose as his only fight of 2017. It was a mistake that lead to one huge payday at the cost of an entire year of major MMA cards outside of July's UFC 214, which will probably end up being the last time we see Jon Jones for quite some time.
Now casual fans are accustomed to that, and even a huge event with three title fights doesn't get fans excited because they are still burnt out from the record-setting hype of Mayweather vs. McGregor. That's a concerning set of circumstances for the UFC heading into 2018.