Six Biggest Takeaways From Bellator 206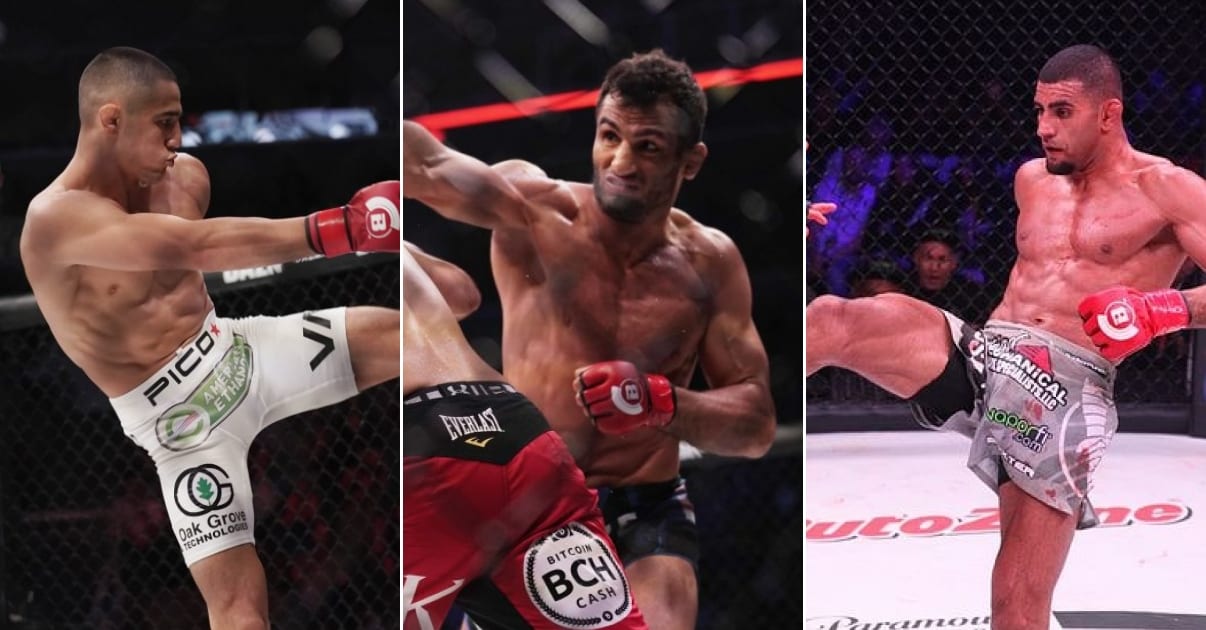 Last night's (Sat., September 29, 2018) Bellator 206 from the SAP Center in San Jose, California, was one of the biggest fight cards in promotion history.
Bellator President Scott Coker has gone on record as to state that Bellator 206 was not only the biggest fight card in company history but also the most important as well. This high-profile event marked the first on the new streaming platform DAZN.
With a total of 16 fights on the night and a six-fight main card, Bellator 206 offered something for everyone.
Here our are six biggest takeaways from Bellator 206: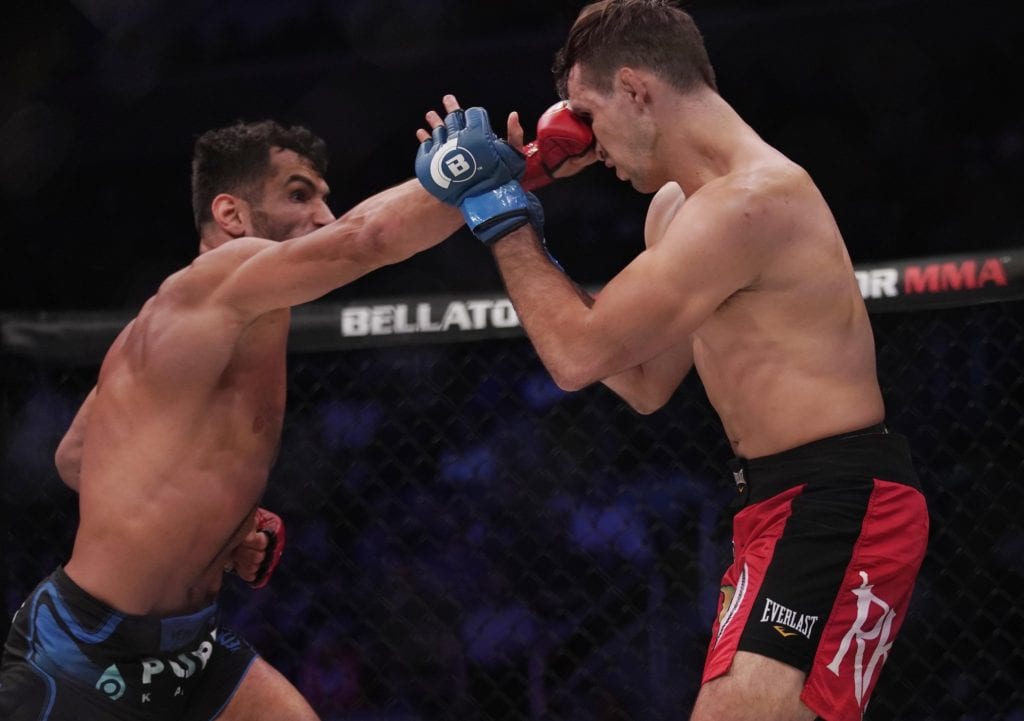 Rory MacDonald Should Stay At Welterweight
Heading into Bellator 206 much of the talk was if reigning welterweight champ Rory MacDonald could become the first fighter in company history to hold two titles simultaneously. We got our answer in a definitive way, for the time being anyway.
Middleweight champ Gegard Mousasi pummeled MacDonald for much for the fight using his larger frame and superior striking neutralize the Canadians attack.
The "Red King's" moments of significant offense were few and far between. What we did find out is that MacDonald is a welterweight fighter. When standing next to Mousasi, his smaller statue was painfully evident.
MacDonald needs to put this minor set back in his rearview, and he needs to do it quick. He is set to meet Jon Fitch in the opening round of the Bellator Welterweight Grand Prix.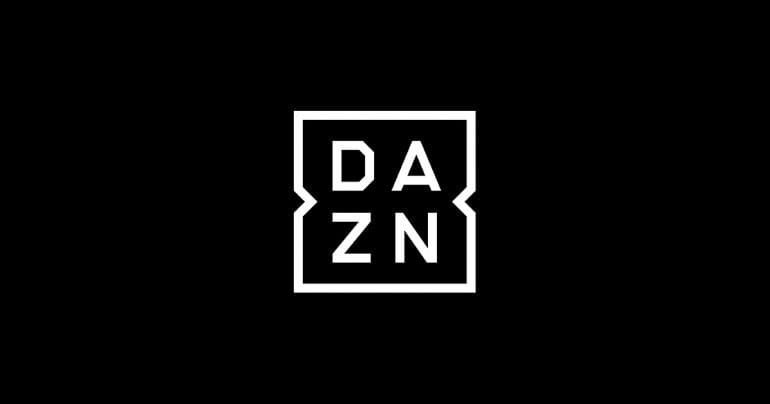 The Jury Is Still Out On DAZN
Although Bellator 206 wasn't the debut for MMA on the streaming platform it was the first time the Viacom-owned promotion aired a fight card exclusively on the service.
It's fair to say that the jury is still very much out on the new streaming platform. As the service adds sports promotions and gains notoriety, the on-screen product is likely to improve.
Personally, I'm not a big fan of the traditional sports desk in MMA. I think it's unnecessary and a time grab. That being said, I understand why a desk is needed. I just hope going forward the powers that be do some much-needed fine-tuning.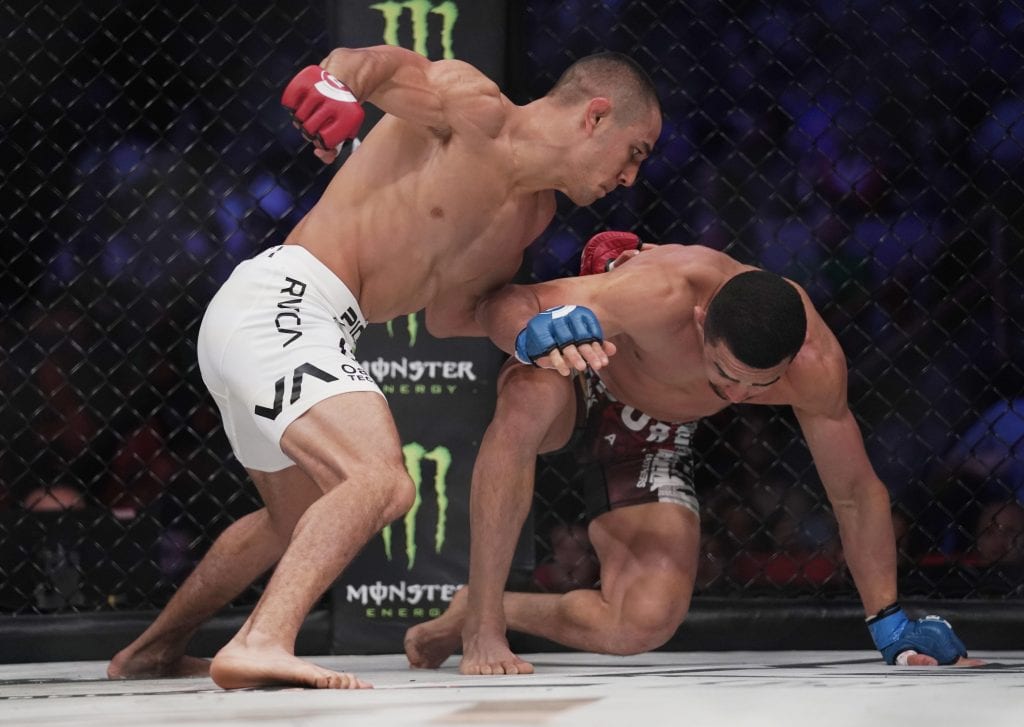 Aaron Pico Is A Rising Star, But Affected By Referee Blunder
Aaron Pico continued to blaze his path in MMA on Saturday (Sept. 29, 2018) night as he reigned down holy hell on former title challenger Leandro Higo.
What should've been Pico's moment turned into one of the most egregious late stoppages in recent memory in MMA. Referee Mark Smith should be ashamed of himself and should issue an immediate apology to Higo and his family.
I was watching this fight with a casual MMA fan. Even he said the fight should have been stopped four times.
As for the 22-year-old Pico, he notches his fourth straight win since losing his MMA debut. He has yet to have a pro fight go into the second round.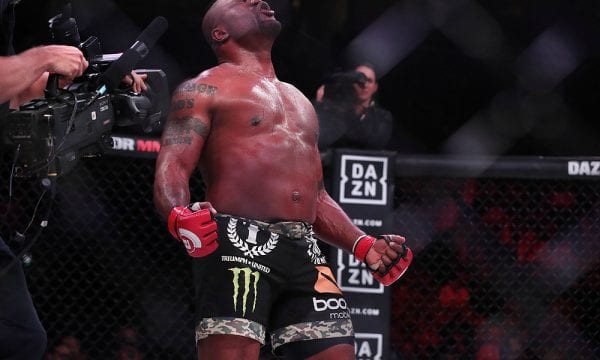 Rampage & Wanderlei Silva Should Retire
Quinton "Rampage" Jackson and Wanderlei Silva fought for the fourth time at Bellator 206, and their 15-year rivalry is now even at two wins apiece.
As a passionate MMA fan, I sincerely hope that was the last time either fighter competes inside the rules of mixed martial arts. Jackson is but a shell of himself. The once feared light heavyweight slugger is nothing more than a middle-aged man dealing with weight issues. Meanwhile, the "Axe Murderer" used to strike fear in the hearts of would-be opponents. He may be 42 years old but let's just say he hasn't aged too well.
I say this takeaway from a point of love. I love the sport of MMA, and I care about the integrity of sportsmanship.
Jackson and Silva have given fans some of the most memorable moments in combat sports history. I hope they ride off into the sunset following their fourth fight at Bellator 206.

Douglas Lima Is A Serious Threat In Welterweight GP
The welterweight Grand Prix is off and running, although it got off it an auspicious start, former champion Douglas Lima saved the day.
Lima and Andrey Koreshkov fought well into the fifth round but it was the Brazilian who dug deep and sunk in a rear naked choke to earn the victory. Lima now awaits the winner of Paul Daley vs. Michal "Venum" Page in the next round of the welterweight Grand Prix.
Both fighters were tentative throughout much of the match. It was after all the third time these two have faced off.
As stated above Lima will move on in the GP. As for Korshkov, it's likely back to the drawing board. A potential move back down to 155 pounds may be just what the doctor ordered.

Gegard Mousasi Might Be The Best Middleweight In MMA
Welterweight champion Rory MacDonald garnered much of the attention heading into Saturday night but it's 185-pound king, Gegard Mousasi who's the talk of the MMA universe coming out of Bellator 206.
Since leaving the UFC, Mousasi has won three straight in the Bellator cage. In that time he has captured the middleweight title, defended it, and now beaten one of the best welterweights on the planet. Mousasi is the real deal. "The Dreamcatcher" boasts a ridiculous record of 45-6-2. Perhaps the most astounding bit of information, Mousasi is only 33 years old.
Just how good is Gegard Mousasi? Could he beat Robert Whittaker? Let us know what you think!