Sean Strickland dismisses Khamzat Chimaev title fight: 'The only reason he gets a shot is because he sells tickets'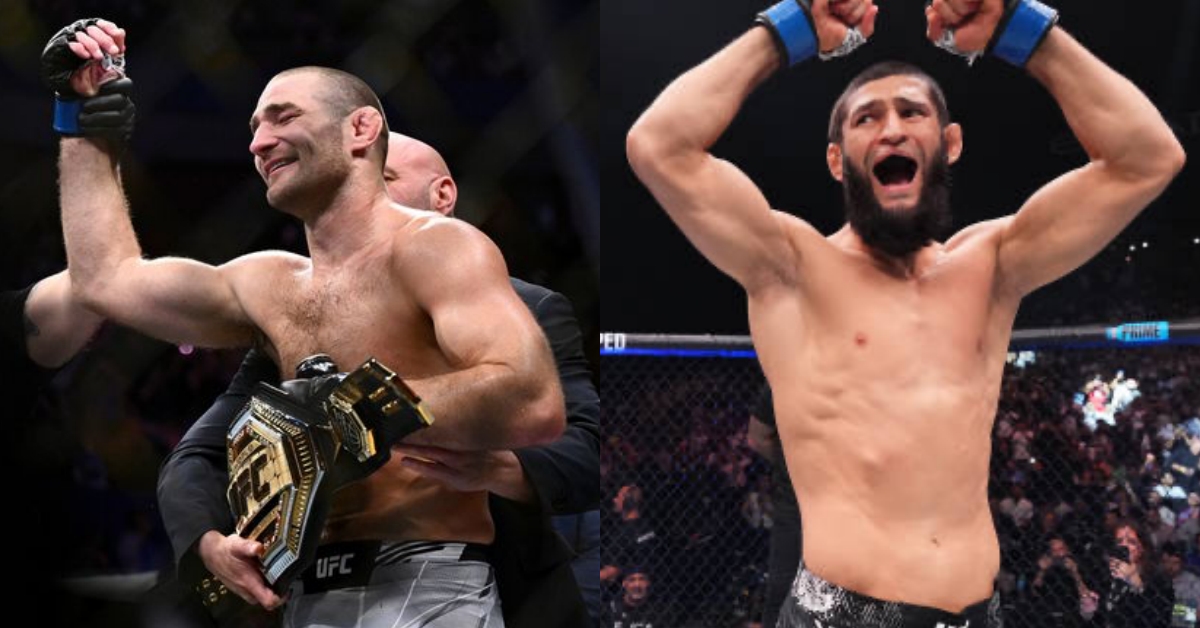 Undisputed middleweight champion, Sean Strickland has denied any future title charge from the unbeaten, Khamzat Chimaev, claiming the Chechen does not deserve a shot at the division title, claiming he would only land a championship siege due to his drawing power.
Strickland, the current undisputed middleweight champion, most recently landed the title at UFC 293 back in September against former two-time titleholder, Israel Adesanya, handing the City Kickboxing staple a one-sided unanimous decision loss in Sydney, Australia.

As for Chimaev, last month the Chechyna native turned in his first outing since September of last year, landing a close, majority decision win over former welterweight champion and prior pound-for-pound number one, Kamaru Usman in the co-main event of UFC 294 in Abu Dhabi, UAE. 
Sean Strickland denies Khamzat Chimaev title fight
Himself drawing the surging, number two ranked middleweight, Dricus du Plessis at UFC 297 in January in Toronto, Canada as he attempts to land his first successful title defense, Strickland has claimed Chimaev has no business fighting for a championship.
"(Khamzat) Chimaev, he doesn't f*cking deserve it," Sean Strickland said on his YouTube channel. "We all know that. The only reason why Chimaev gets that shot is because he sells a lot of tickets. That's it. At the end of the day, man. I'm happy with Dricus (du Plessis). It's gonna be a hell of a fight, and I'm just happy the UFC is doing the right thing."
"He's next in line, he f*cking deserves it," Sean Strickland explained. "They've been doing a lot of f*ckery lately with rankings and bullsh*t. Just f*cking wrong, man. We need to go back to a professional sport where rankings matter because as of now, rankings mean f*ck-all sh*t." 
Would you like to see Sean Strickland fight Khamzat Chimaev in the future?