Sean Strickland stokes rivalry with 'F*cking loser' Israel Adesanya, claims UFC want 'Real African' as champion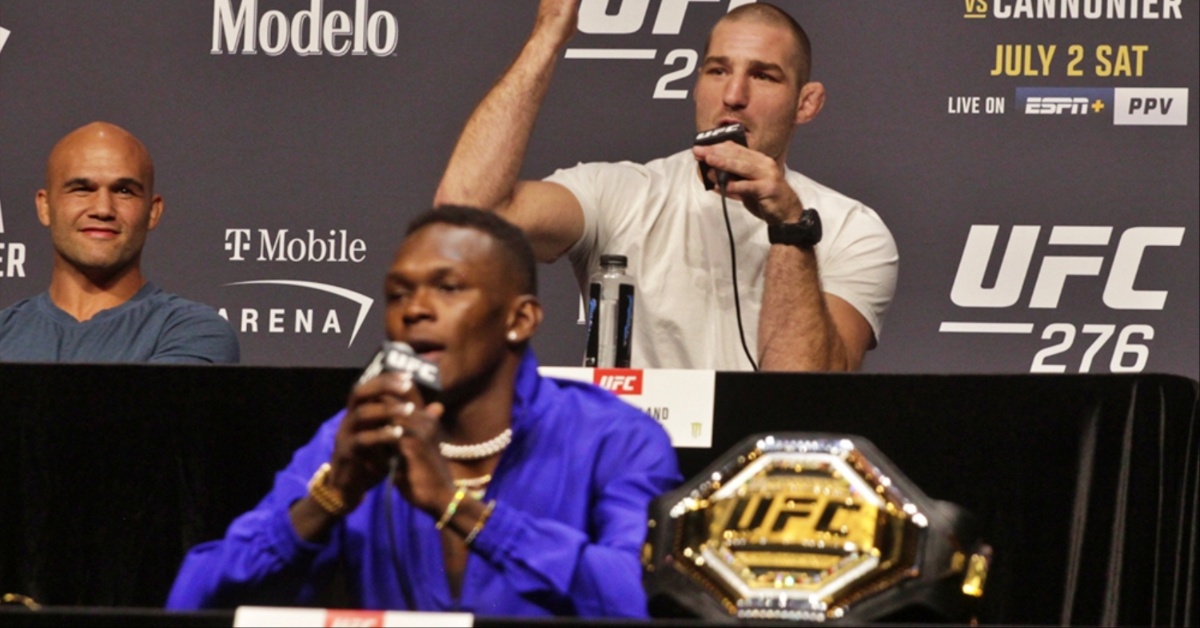 Ahead of his incoming Octagon return this weekend, Sean Strickland has hit out at middleweight champion, Israel Adesanya – describing the UFC kingpin as a "f*cking loser" and claiming the promotion would rather mint Dricus du Plessis as champion over Adesanya, describing the former as a "real African".
Strickland, the current number seven ranked middleweight contender, hopes to land his second consecutive victory this weekend in the main event of UFC Vegas 76, taking on Abusupiyan Magomedov over the course of five rounds in a headlining clash.
As for Adesanya, the middleweight champion and two-time divisional gold holder managed to reclaim divisional spoils at UFC 287 back in April of this year, defeating arch-rival, Alex Pereira with a stunning second round knockout in Miami, Florida. 
Sean Strickland continues his brutal tirade against champion, Israel Adesanya
Claiming a victory this weekend over German-born contender, Magomedov should put him in line to fight Adesanya in the near future, the hugely-outspoken Strickland once more took fire the the Nigerian-Kiwi striking talent.
"Izzy (Israel Adesanya), the true Chinese – they [the UFC] probably want to bring a real African back to the championship," Sean Strickland told assembled media ahead of UFC Vegas 76 earlier this weeke. "When he says, 'Look at the color of my skin' – did that really happen? This f*cking clown, this f*cking loser, they need to revoke your black card…"

"I don't even look at you like a black man, you like the f*cking Chinese," Sean Strickland continued. "I don't know how he hangs out with black buddies and represents Africa. There's a skit of him saying, 'Look at my skin, look at my skin color, you might think I'm a black man from African, I'm wrong, I'm from China.'" (H/T MMA News)