Sean Strickland claims Israel Adesanya 'Didn't even try' in UFC 293 loss: 'Am I fighting an amateur right now?'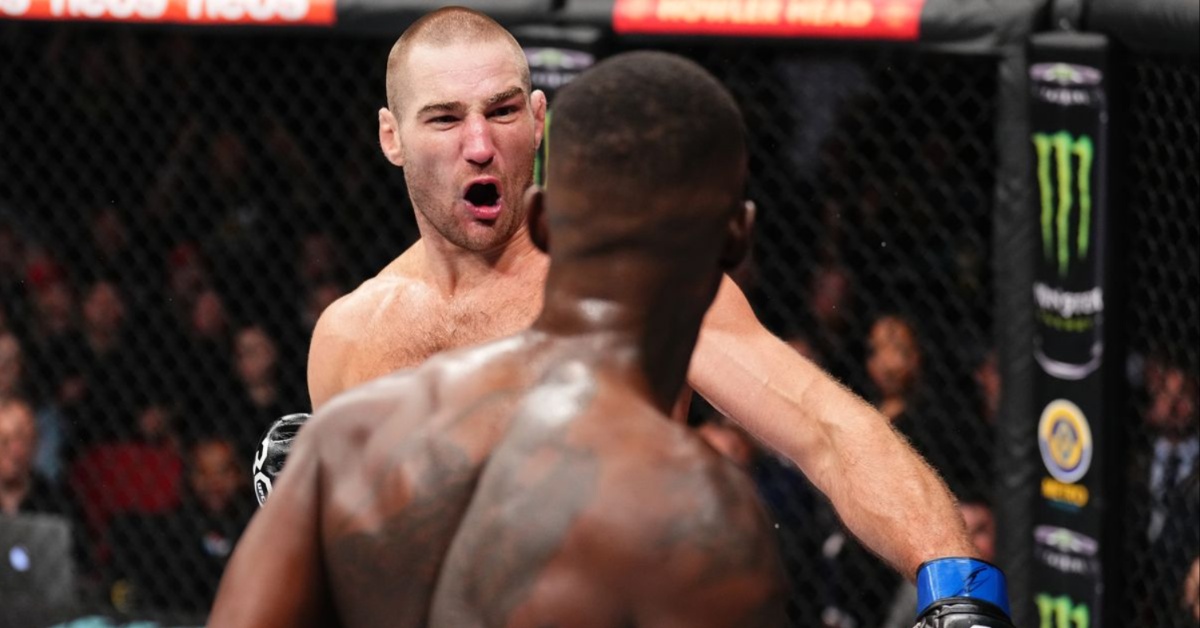 Newly-minted undisputed middleweight champion, Sean Strickland has questioned if former titleholder, Israel Adesanya actually even tried to put his best foot forward in his shocking title-clinching victory at UFC 293 in Sydney, Australia last night – claiming he felt like he was fighting an "amateur".
Strickland, who headlined his first pay-per-view event under the banner of the organization last night 'Down Under', managed to turn in one of the biggest and high-profile upset wins in the history of the UFC, landing a unanimous decision (49-46, 49-46, 49-46) victory over the defending, Adesanya.
Winning rounds one, three, four, and five against the City Kickboxing staple, Strickland also managed to become the first fighter in the history of the promotion to be officially credited with a knockdown against the Nigerian-Kiwi, catching Adesanya flush in the dying embers of the first round to steal the frame.
Sean Strickland questioned if Israel Adesanya actually tried at UFC 293
Overcome with emotion following his earth-shattering title victory at the Qudos Bank Arena, Strickland admitted that while the happiness of winning Octagon gold has now come and gone and washed over him, he questioned if Adesanya even tried to successfully defend his crown.
"I feel like the guy (Israel Adesanya) didn't even f*cking try," Sean Strickland told assembled media after his UFC 293 championship win. "There were moments where he was throwing punches and I was like, 'Am I fighting an amateur right now, what the f*ck is going on?'"
"I thought I was going to be leaving with a concussion, but I feel relatively fine other than a few bumps and bruises," Sean Strickland continued. 
Whilst turning in a stunning upset win over Adesanya to shake up the middleweight division entirely, Strickland has already been pegged to rematch the former gold holder immediately by promotional president, Dana White, who claimed the former champion looked like he was fighting in "slow motion" last night at UFC 293.
Do you agree with Sean Strickland's thoughts on Israel Adesanya after UFC 293?