UFC champ Sean O'Malley has the 'Skills to kill' fitness guru Bradley Martyn in a street fight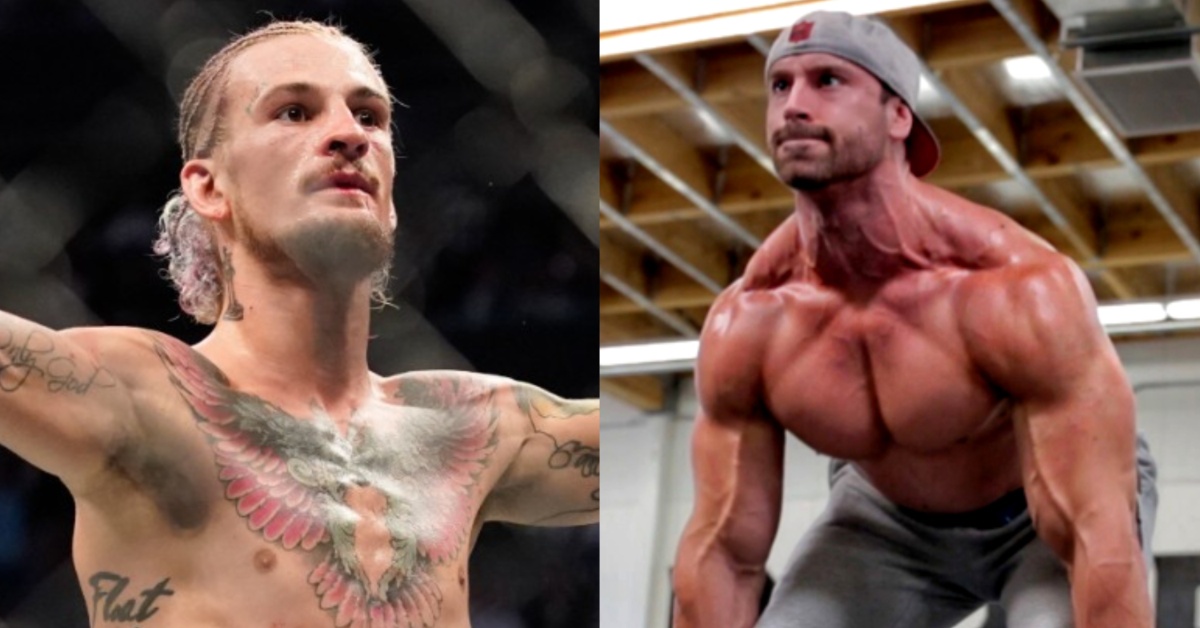 Newly minted UFC bantamweight champion Sean O'Malley believes he has the skills to kill fitness guru Bradley Martyn in a street fight.
Martyn, a bodybuilder who stands 6'3″ tall and tips the scales at 250 pounds, has gained the attention of the MMA community by suggesting that he could handle himself in a street fight with some of the sports' biggest stars, including Nate Diaz and Demetrious Johnson.
Recently, Martyn sat down with O'Malley and posed the question of who would win in a street fight between the pair.
"In a wide open space, I'm 100% not going to get as tired as you," O'Malley said during an appearance on Bradley Martyn's Raw Talk. "It would be very hard for you to just grab ahold of me. I've been defending that for the last 12 years, not letting people grab ahold of me, but no one has tried that's as strong as you. Even if you did just grab ahold of me, there's other issues you gotta worry about.
"Don't let me grab your f*cking neck at all. Don't let me take your back. Honestly, I got a couple little takedowns that I'd be able to get to your back and choke you. That's how I would have to guess."
Though confident in his ability to get the job done, O'Malley would prefer not to be faced with a life-or-death situation against a man that outweighs him by roughly 100 pounds. But when push comes to shove…
"I wouldn't want to test it. I wouldn't want to f*cking do it. It would be scary. I would be scared, but that would probably make me more dangerous. If it's actually life or death, I feel like… I like to think that I have the skills to be able to kill you. But I also wouldn't want to find out.
It's safe to assume that we will never actually find out who would win between the pair, but Sean O'Malley has plenty of fights ahead of him. For his first defense of the 135-pound crown, O'Malley has targeted the only man to defeat him inside the Octagon, Marlon 'Chito' Vera. 'Sugar' also has dreams of competing against one of the greatest lightweight boxers in the history of the sport, Gervonta 'Tank' Davis.