Bellator hyped the return of Fedor Emelianenko for months leading up to his fight with Matt Mitrione at Bellator 172. However, Bellator had to scramble to find a new main event for Saturday's show after Mitrione was pulled from the event due to kidney stones. Bellator President Scott Coker admits he's just as disappointed as the fans were about Emelianenko not fighting. He did promise that "The Last Emperor" will fight for the promotion in relatively short order.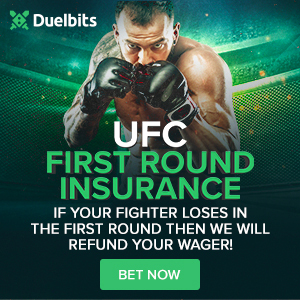 "Look, it's disappointing," Coker told MMAjunkie. "We came here to see Fedor fight in the main event. This morning, (Mitrione) was in excruciating pain," Coker said. "And so, I told his guys, 'Hey, get him to the hospital. He needs to get this checked out.' They took him to the hospital, and by the time they had ran all the tests, he was diagnosed with having a kidney stone. So he's in excruciating pain because the stone was trying to pass, so we said, 'You know, health and safety first. We know this is a big fight. All the fans are here, I'm sure they're disappointed, but hopefully we'll have some great fights for them tonight."
Coker did admit that there were fighters who were willing to step in on short notice and fight the MMA legend, which was Tito Ortiz and Chael Sonnen, who recently headlined Bellator 170. However, the promotion did not book those fights as he believed that everyone involved was better served by simply calling off the fight.
"I got calls from Chael," Coker said. "'Put me in coach.' Tito Ortiz texted me. 'Hey, put me in.' I'm like, 'We can't just do that. It's not that simple of a process.' And then we just ran out of time. Doors were opening at 3 o'clock. We had to decide, 'Are we going to pull it? Or are we just going to continue to try and wait another half-hour, which means all the fans are standing outside?' We just ran out of time, and we said, 'Look, we'd rather just pull it. The fight's off.'"
The good news is that the fight will happen this year according to Coker. He plans to bring Emelianenko back to San Jose in May or June for a fight with Mitrione.
"We're going to reschedule it," Coker said. "We're going to try and work something out with the building here to reschedule it and have it here in San Jose sometime in the next couple of months. That's not guaranteed, … (but) when we reschedule it, whether he fights Matt or not depending on Matt's health, it will be special because anytime Fedor fights, it's a big, big, big thing."