Scott Coker: Bellator NYC Is Best PPV That Has Been Offered This Year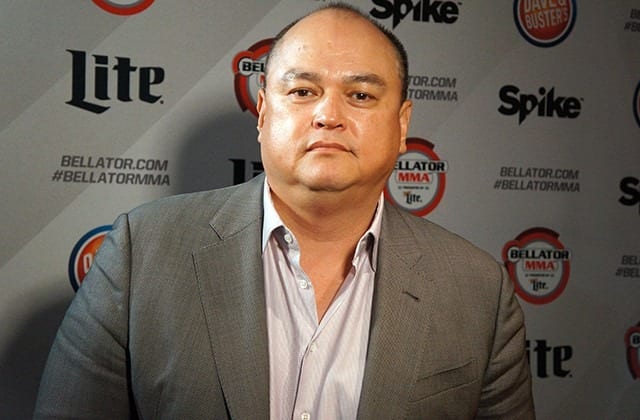 Bellator MMA has come a long way within two years since Scott Coker ascended to the top spot of the second-largest MMA promotion. According to the Bellator President, the product of the promotion is only going to move up. Bellator, which is owned by Viacom, is largely a promotion that focuses on events that air on television rather than pay-per-view events, which is the opposite of the UFC, who has the PPV market in a choke hold regarding MMA. Later this month, Bellator will hold their second PPV event, Bellator NYC, which will be headlined by Chael Sonnen and Wanderlei Silva. The card is so big that Coker believes it's the best PPV that's been offered to MMA fans this year.
"This is not something we're going to go in and out of," Coker told ESPN recently. "This is something we're committed to. The company is committed to doing PPV fights. The PPV business is tough, and there's a lot of competition in the marketplace. There's boxing fights around us, wrestling events, other MMA shows. But honestly, I think this is the best MMA PPV that's been offered in 2017. I'm a fight fan and always buy the big fights; I haven't bought one of them this year. But this PPV, the way we've stacked it from top to bottom, is the best offering this year."
Not only does Bellator NYC feature a good main event, but they have also stacked the main card. In the co-main event, MMA legend Fedor Emelianenko takes on former UFC heavyweight Matt Mitrione. Rounding out the main card is Michael Chandler defending his lightweight title as well as Douglas Lima defending his welterweight title against new free-agent acquisition Lorenz Larkin. Then we go to the undercard, which will air on Spike TV and feature a light heavyweight title fight between Phil Davis and Ryan Bader.
"When you say expectations, it's something I think we're going to feel. To me, any [buy rate] in the mid-200,000's would be respectable. And anything in the 300,000's would be considered a big hit."
Bellator's only other PPV offering, before Coker joined the company, drew 100,000 buys. That event was headlined by a lightweight bout Quinton Jackson and Mo Lawal with supporting fights including an interim lightweight title fight between Chandler and Will Brooks as well as Tito Ortiz making his promotional debut. Coker believes that this event will do better than the first PPV due to the rivalry between Sonnen and Silva still being a fight that the fans want to see.
"We've been waiting in the wings for Wanderlei. Had he been available to fight in January, Chael would have fought him instead of Tito Ortiz, and that's because that's the fight that's been built up for the last four years. That fight was supposed to happen three years ago, and it never did. I feel people are still interested in this and that's what it comes down to the matchup."
Bellator NYC takes place on June 24th at Madison Square Garden in New York City.