Brendan Schaub backs 'Cowboy' in potential fight with Andrew Tate: 'Cerrone would f*ck him up'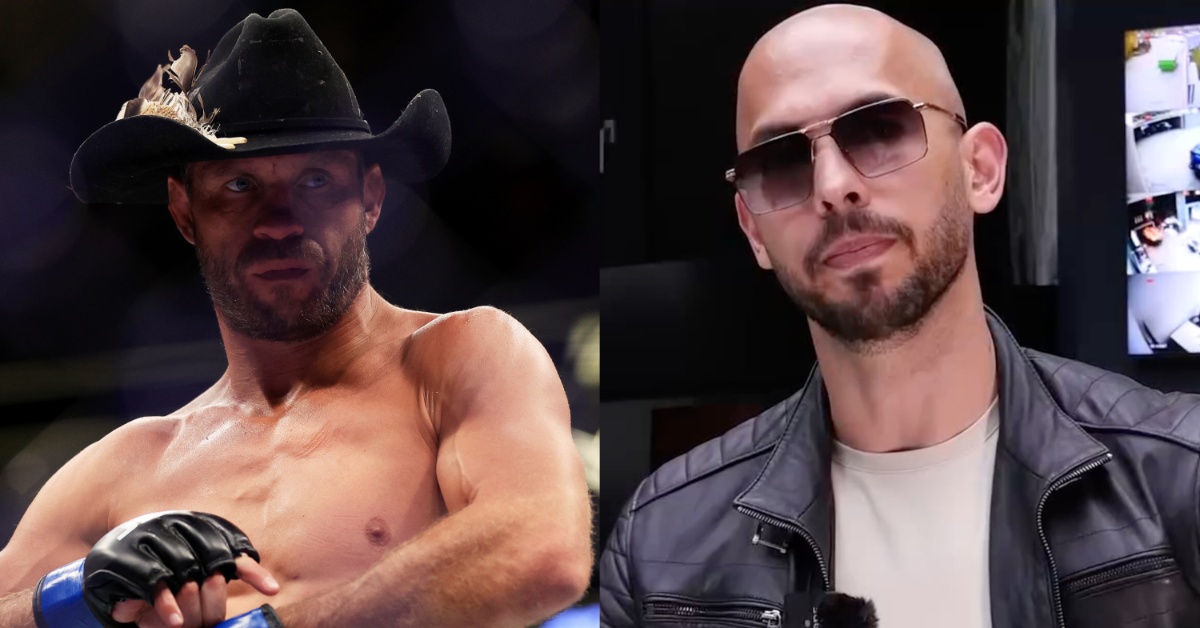 Ex-UFC heavyweight Brendan Schaub believes 'Cowboy' Cerrone would easily handle Andrew Tate in a potential fight between the two combat sports stars.
Tate and 'Cowboy' have been at odds with one another ever since Tate was made aware of some alleged comments Cerrone had made about him behind closed doors. Tate welcomed the UFC Hall of Famer to come to his home and find out how real he is in a fight. Needless to say, those comments did not sit well with 'Cowboy' who quickly snapped back in an expletive-filled rant, calling Tate's kickboxing accomplishments into question.
Appearing on The Fighter and the Kid podcast with Bryan Callen, Brendan Schaub spoke about the beef between Andrew Tate and 'Cowboy' Cerrone, suggesting that as good as Tate may be, he doesn't want any part of Cerrone.
"Listen, I like Andrew Tate. [I know] people are making fun of him for his boxing record, or something like that," Schaub said.
I mean, Cerrone would f*ck him up, don't get it twisted. Cerrone would f*ck Andrew Tate up. And I think Cerrone is just going after him because he's so famous Like, they wouldn't be going after him if he wasn't this big name. But I know Joe Schilling was trying to fight him for years and it just never happened.
"[Tate] don't want any part of Joe Schilling. You don't want 'Cowboy' and Schilling. You don't want them problems, but if I'm Andrew Tate, who gives a f*ck?"
Brendan Schaub Calls the Romanian Government Crooked, Supports Andrew Tate in Human Trafficking Investigation
Currently, Andrew Tate is under house arrest in Romania after being taken into custody alongside his brother, Tristan Tate, and two other individuals in December. The four are accused of running a criminal enterprise and committing a variety of crimes, including rape and human trafficking.
Tate has maintained his innocence since the charges were brought and many within the combat sports community are backing Tate. That includes Brendan Schaub who believes this is nothing more than a case of a corrupt government going after one of its most prominent figures.
"The Romanian government is crooked as f*ck and he would be let out anywhere else in the world," Schaub said. "If he's in America, he's fine. Romania, I don't know how it works out there. He needs to get the f*ck out of there. If they do let him out, he'll be fine."
As Bryan Callen mentions during the podcast, Andrew Tate has much bigger issues to worry about than what 'Cowboy' is saying about him. But even if Tate is acquitted of all charges and walks free, don't expect to see him step up and accept a fight anytime soon given his immense success on social media.