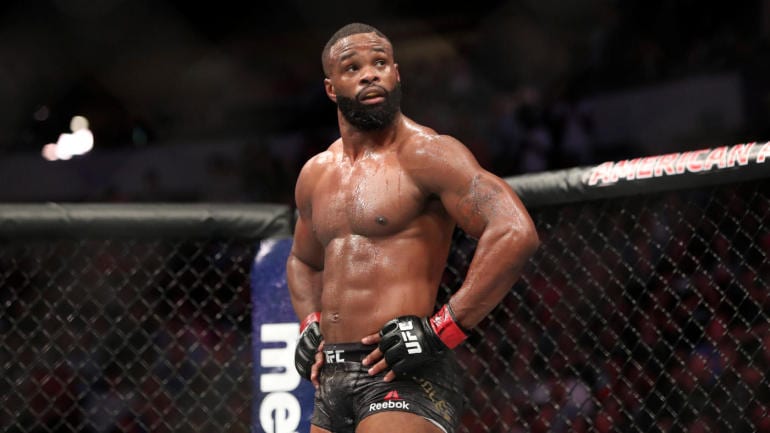 Santiago Ponzinibbio is looking for a big fight for his Octagon return.
And rightfully so. The Argentinian is on a seven-fight win streak with four wins coming by way of knockout. In his last outing, Ponzinibbio rendered Neil Magny unconscious with his punching power. Now, he has his eyes focused on the welterweight division's elite.
For the past several months, Ponzinibbio has been calling out former UFC lightweight champion Rafael dos Anjos. Unfortunately, those challenges seem to have fallen on deaf ears. Speaking to MMA Fighting, Ponzinibbio has a new name on his tongue. It's former 170-pound king Tyron Woodley:
"The reality is, dos Anjos said in the media that he wanted this fight, but he doesn't," Ponzinibbis said. "He doesn't want this fight. He never asked for it in the U.S., never made any noise to make it happen. He asked for it in Brazil so he wouldn't look like a p****, but the truth is he doesn't want to fight me.
"I need to fight, man. This is one of the best moments of my career, I'm ready to become world champion and I don't want to stay inactive. Since dos Anjos really doesn't want to fight me, I think Tyron Woodley is a great fight. I've showed time and time again I'm ready to become champion."
This fight makes perfect sense for both men at this point in their careers. Ponzinibbio is looking to get a big win that will undoubtably name him the next contender for the 170-pound strap. Who better than the recently dethroned welterweight king? As for Woodley, he would like to get a rematch with Kamaru Usman for the title.
Usman will likely be facing Colby Covington in his next outing, but a win over a rising contender in Ponzinibbio should all but guarantee Woodley a second run at "The Nigerian Nightmare."