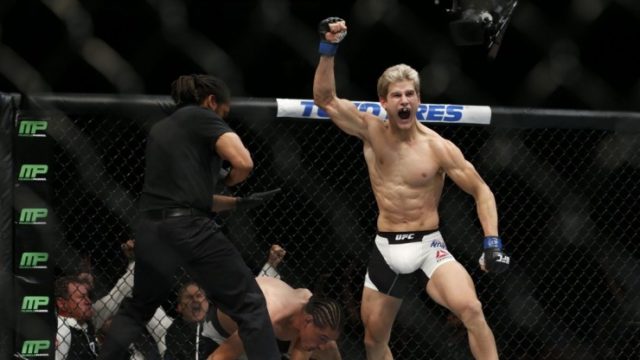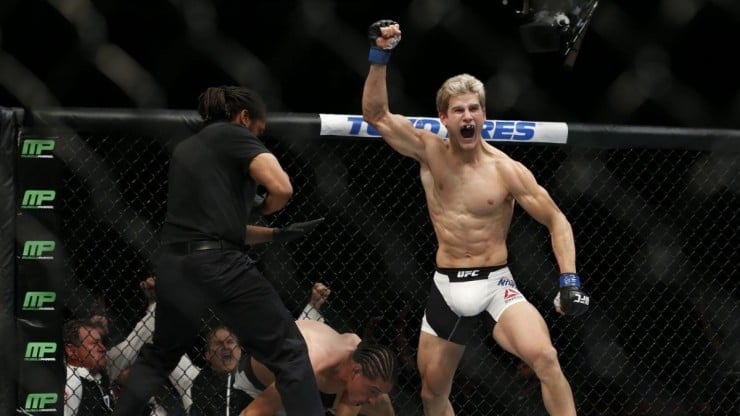 Sage Northcutt was impressed by CM Punk and has decided to commend him for it.
Despite the nice words from the UFC lightweight prospect, Punk did not get done what he had set out to achieve.
As seen in the opening bout of the main card for the UFC 225 pay-per-view event at the United Center in Chicago, Illinois, fellow welterweight Mike Jackson was able to beat Punk, real name Phil Brooks, by unanimous decision.
He lost in his MMA debut against Mickey Gall at UFC 203 in September of 2016 by first round submission. Despite not having a ton of experience, White gave the former WWE champion another shot at fighting inside of the Octagon. Now after two straight losses, Punk is not likely to fight again under the UFC banner.
Northcutt talked about Punk in an appearance on the latest episode of "I Could Never Be." Keep in mind that Northcutt and the former WWE champion have something in common, which is the fact that both of them having been submitted by Gall.
If you recall, Northcutt lost to Gall in a welterweight bout that followed Gall's win over Punk.
This has led to Northcutt dropping down to lightweight and has scored two straight wins. Northcutt also made it clear that he doesn't have a problem with the UFC giving Punk a third fight in the Octagon.
"He's a very nice guy, and I know that he's got to be putting in the training and effort," said Northcutt, who met Punk once before while training with Tyron Woodley at Roufusport in Milwaukee (transcript courtesy of MMA Junkie). "It takes a while to be able to get to the, I guess, get all the skill set that these guys that train 20 or 30 years for, have been in the UFC for so long, have trained their whole lives for. So, he came from WWE and now fighting for the UFC, I think it took him so much courage. It takes anybody courage to be able to step out there in the octagon and fight, and I think he did a great job."

"I guess it's up to him to see what he's going to do, but I know that if he does have another fight, he'll be training super hard for it, and he's got to," Nortcutt said. "And if he does it, he definitely has the courage and bravery to get out there because not everybody can do that."
Northcutt will fight Zak Ottow at UFC Fight Night 133, which is slated to go down on Saturday, July 14, 2018 at CenturyLink Arena in Boise, Idaho.
The main card will air on FOX Sports 1 while the preliminary card will be split broadcasted on FOX Sports 1 and the promotion's streaming service, UFC Fight Pass.