Royce Gracie Says Everybody Wants To See Him Rematch Matt Hughes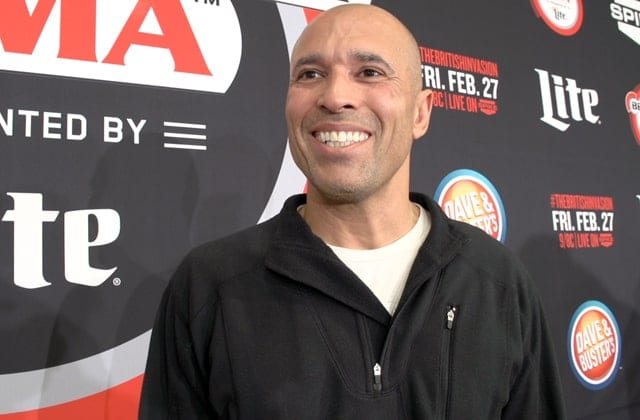 Last week, it was reported that former UFC welterweight champion Matt Hughes was interested in making a comeback to mixed martial arts despite the fact that he hasn't competed since a 2011 loss to Josh Koscheck.
Some have speculated that Hughes is in interested in returning for a rematch with the legendary Royce Gracie under the Bellator banner and it appears as if the Brazilian would be all for it:
"Man, that would be great," Gracie told MMA Fighting. "That would be great. Everybody wants to see this second fight."
Gracie and Hughes first fought at UFC in 2006 where Hughes scored TKO victory. Gracie then fought once in 2007 before retiring only to make his return last year at Bellator 149 where he scored a highly controversial TKO victory over Ken Shamrock.
Despite being 50-years-old, Gracie says that his body is in 'great shape', and he appears to be ready to fight again:
"I never stopped training, I never stopped working out," said Gracie, "My body is in great shape, the machine is working. There's only one way to find out (who would win): we have to do it again."

"Boy, if you want to fight me right now, I'll meet you there [laughs]," he continued. "When you're a fighter, you have to be ready all the time. There's no 'I need a month'. It's always time. When you're a fighter, any time is time to fight. I won't ask for more time, say 'I need to get ready'. You're a warrior or you're not."
Would you be interested in seeing these two legends do battle?