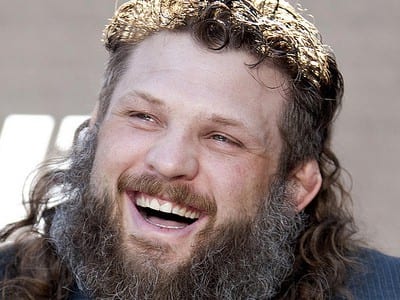 Roy Nelson is the newest addition to the Bellator MMA roster.
"Big Country" is still one of the most feared knockout artists in the sport of mixed martial arts (MMA) today despite being 40-years-old. His record in the Octagon has been spotty as of late to say the least, but nobody knew that his loss to Alexander Volkov last April would be the last time we saw him compete under the UFC banner.
Nelson recently joined MMA Fighting's Ariel Helwani on The MMA Hour to explain his decision to move to Bellator, and stated that the choice was what was best for him and his family (quotes via MMA Fighting):
"Yeah, I think it's just one of those things — what's best for my family, not what's best for everybody else," he said.
As mentioned, Nelson dropped a unanimous decision to Volkov last April where he didn't look too great. Nelson has no excuses for the loss, however, and claims that his contract situation with the UFC did not take his focus away from fight preparation:
"No, there was a lot of stuff that happened during that fight and then fight camp and stuff, so for me it was just I wanted a fight and Volkov didn't want to fight. It's just kind of one of those things," he said.

"I don't know how it worked out at home, but in the arena there, everybody knows who actually won the fight. Because it's a fight. If we're going from the sport aspect it was, you know, tag. Because if I don't mind getting hit from your punches, it's like getting hit by you sister, so who cares."
Another key factor as to why Nelson decided to sign on with Bellator was because of promotion president Scott Coker. Fighters ranging from Gilbert Melendez all the way to Nick Diaz have always had nothing but great things to say about working with the former Stikeforce frontman:
"The one thing about working with Scott Coker, I've never heard a bad thing about Scott Coker," he said. "And that means a lot, especially in our sport."

"It's just one of those things," he said. "Like, you know King Mo…to like Nick [Diaz] to Gilbert [Melendez]. Everybody that I know that's worked with Scott never had a bad thing to say about him, and I've been doing this for such a long time, and I'm like, this is my chance to work with Scott, let's do it."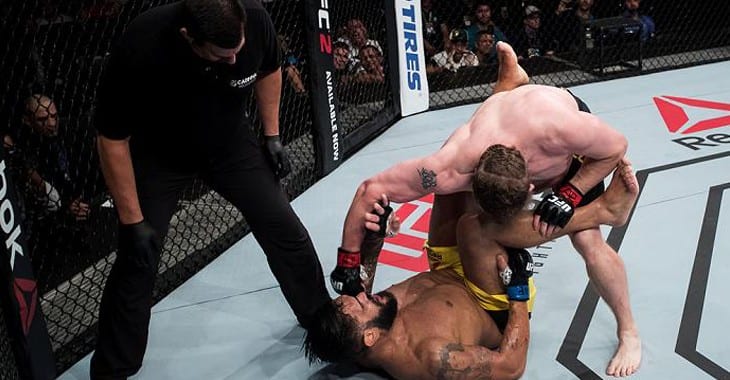 Nelson also believes his newly acquired freedom to explore sponsorship opportunities, now that he doesn't have to deal with the Reebok fiasco going on in the UFC, is also a major plus:
"That's the one thing I'm very excited about," he said. "That's definitely a plus, than being in the UFC versus being an employee and getting a 'wear this uniform.'"
Despite some fighters claiming that sponsorships are hard to come by nowadays in the world of MMA, Nelson claims that won't be the case for him:
"For me, yes, I don't know about anybody else," he said. "I think it all depends on who you are and how marketable [you are], because sponsorship is about marketability. We'll just use UFC, if you're on the Reebok deal and you're making $15,000 and nobody knew who you were and you're just like, I've been fighting here for the last five years, blah blah blah, and you're making $15,000 and you're like, 'yes!'

"And then there were people that were names and you hit $15 grand and you're like, um, you just took my salary away. I made more from sponsorship than I did from fighting. I did that for the longest time."
In the end, Nelson stated that the decision to leave the UFC was due to improve the life of his family after the recent stress he has been under:
"It was more I think of just understanding what's better for my family," he said. "I went back and talked to my wife and then we kind of went from there and decided what we needed to do for quality of life, things that will improve our life from stress from the stuff that I've been through."
If you enjoyed this story, please share it on social media!