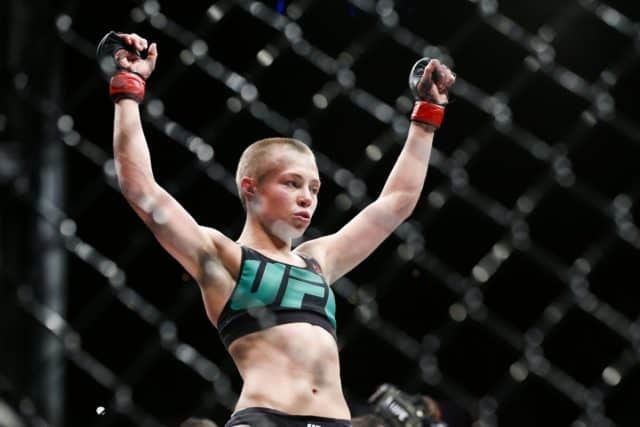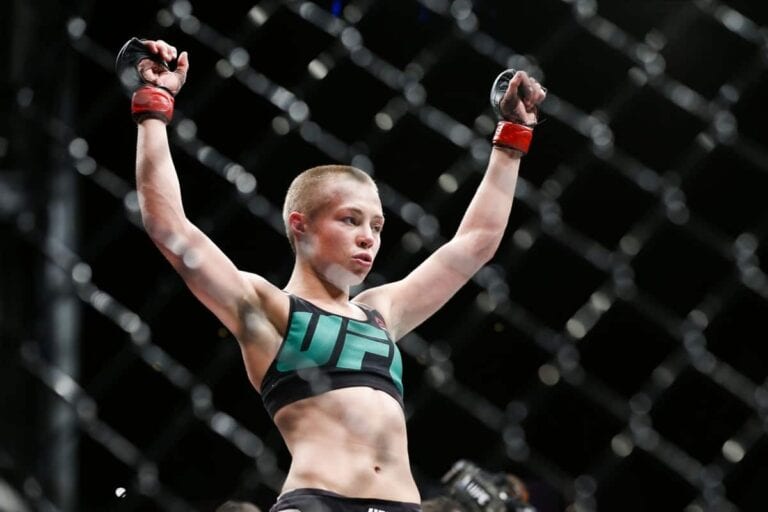 Michelle Waterson (14-5) suffered a devastating submission loss at the hands of Rose Namajunas (6-3).
The co-main event of UFC on FOX 24 delivered a likely number one contender bout between Waterson and Namajunas. The "Karate Hottie" came into the bout with two straight wins, while "Thug" had won 3 of her last four bouts.
Waterson looked for a leg kick at the start of the fight. He landed a spinning back kick to the face and took Namajunas down. Namajunas reverse the position and took the back of Waterson with both hooks in. She transitioned to top control. The "Karate Hottie" went for a triangle. Namajunas rained down some elbows.
Namajunas landed a knee to the body as Waterson got back up. The two separated and returned standing. Namajunas landed a punch and took her opponent down. Time expired about 15 seconds later.
The second stanza was underway and Waterson landed a body kick followed by a push kick. Namajunas connected with a head kick that dropped Waterson. She followed up with some hammerfists and ground-and-pound. A mouse formed above the right eyebrow of Waterson. Namajunas took the back and locked in a rear-naked choke to force the tap.
Final Result: Rose Namajunas def. Michelle Waterson via Submission (Rear-Naked Choke) – R2, 2:47
If you enjoyed this story, please share it on social media!