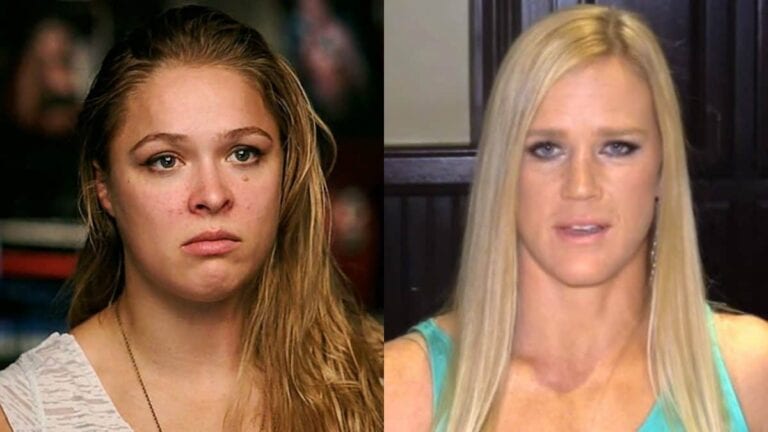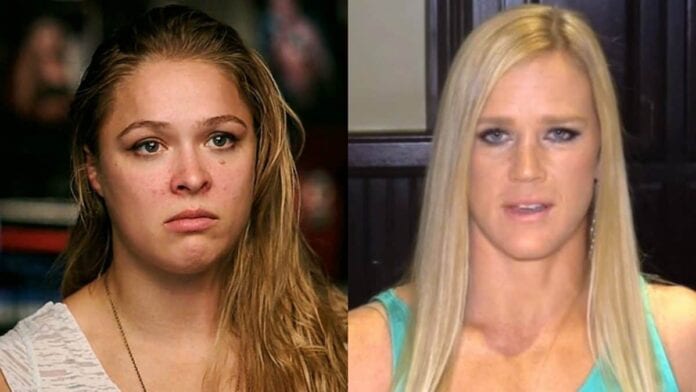 UFC women's bantamweight champion Holly Holm reacts to Ronda Rousey's recent declaration that she's still undefeated…
It wasn't that long ago that a different undefeated women's bantamweight champion reigned above the division. Ronda Rousey, credited with being a pioneer of women's MMA, was described as the most dominant athlete in modern sports. The hype and media storm that constantly surrounded 'Rowdy' soon came to a crashing halt though, as her crown was toppled by a thudding head kick at UFC 193. The source of the now infamous left boot to Rousey's nugget was Holly Holm.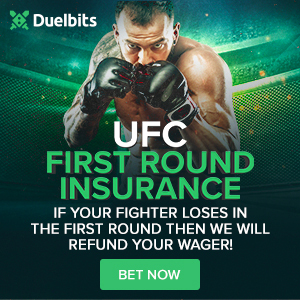 The Jackson's MMA prospect came in to the fight as a sleeper, but left with the most glorious and dominant victory possible. Out striking Rousey throughout, defending the takedowns and throw attempts, and landing one of the greatest highlight reel finishes ever, 'The Preacher's Daughter' had arrived.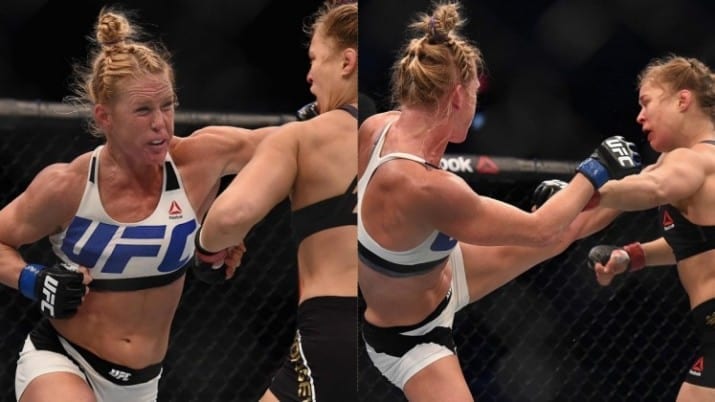 So much has happened since that time, Rousey has gone in to hiding and come back out, and then most recently she gave a highly emotional and revealing interview to Ellen DeGeneres. Among the hot topics discussed were the feelings of suicide that 'Rowdy' experienced after her November 2013 loss in Melbourne, Australia, and also that she still considered herself undefeated. The comments on her status and not counting the loss to Holm seemed to tickle the new champion, not surprisingly.
Skip to page 2 for Holly Holm's reaction to the comments made by Ronda Rousey…
H/T to MMAFighting.com for transcribing the quotes:

"I want to make sure everyone knows I don't take anything like that lightly. It's a serious subject. I've never been in that position, So I'm probably the worst person to give advice for that."
"I don't want to sit here and say 'I'm so sorry,'" Holm said. "You don't want sympathy from the person who created this, because I know that's probably frustrating. I do want to say that I really think it's definitely a good thing to always surround yourself with the best people, people who care about you."
"Maybe that's something that's coming out of her mouth that doesn't really want to fully take in everything," Holm said. "I know for me, any loss that I had, it is a very, very hard thing to swallow. You have to be honest with yourself. Everyone is mentally different."
"I lost that [boxing] fight," Holm said. "Why did I lose that fight? I lost, I didn't perform well, I didn't do what I was supposed to do. And for me, I needed to be honest with myself and what I was supposed to do. And for me to get better, I didn't want to think that was just a freak deal, because then I never would have changed things."
"For me, I got knocked out, and I got stitched up and I went to the press conference that night. I told myself, 'I need to face this right now.' The longer I wait to face it, I have to face it no matter what, let's do this now."
"I'm not saying this is how other people are supposed to be," Holm said. "This is how my mind works. So maybe she needs to feel like that's her mentality. Maybe she needs to feel she's undefeated and she's on top. For me? Whenever I had a loss, I want to say yes, I lost."