The UFC's middleweight division just can't catch a break.
Earlier this year it was announced that former welterweight king Georges St-Pierre had signed a new multi-fight deal with the UFC in order to come out of retirement and return to mixed martial arts (MMA) competition. Initial plans had St-Pierre making his 185-pound debut and challenging champ Michael Bisping for the strap.
Those plans changed, however, after "Rush" claimed he wouldn't be able to fight until after October and UFC President Dana White called the bout off. Although the fight was announced for some time, no date or venue was given for it.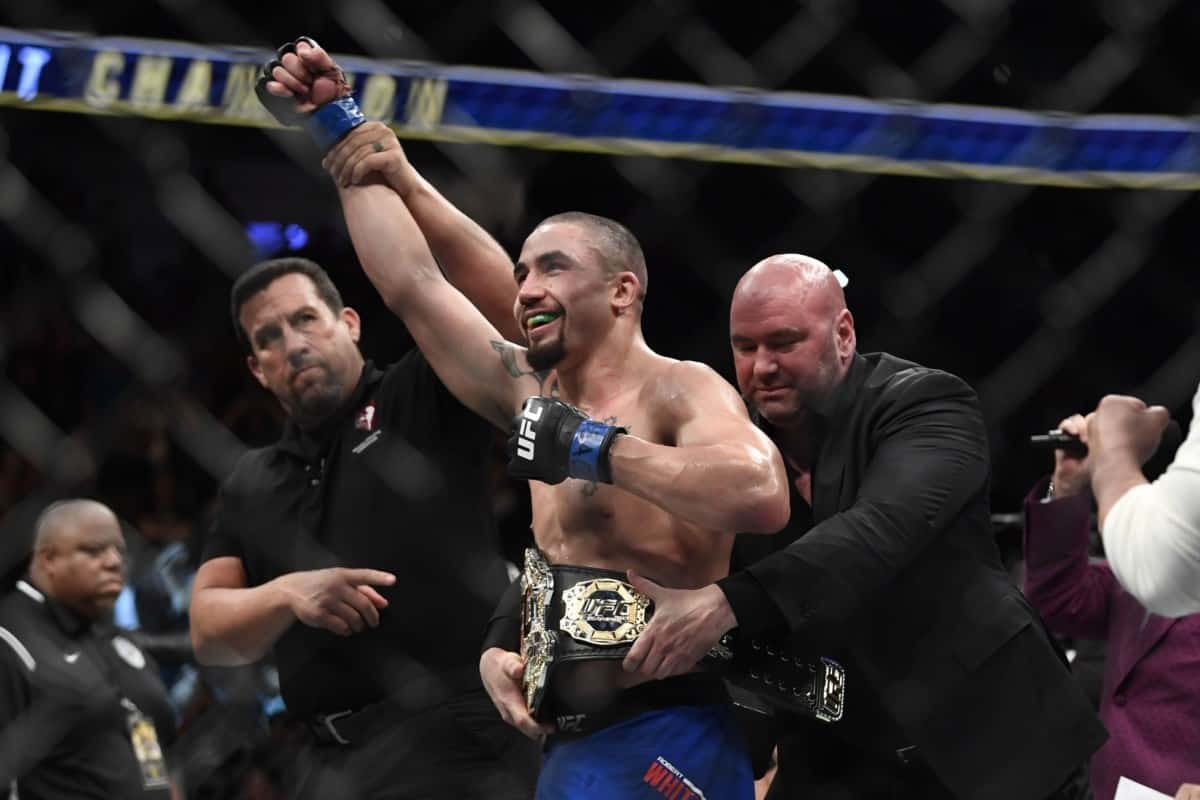 After plans for the superfight seemingly fell though, "The Count" stated he'd need some time off to heal a lingering injury that has been nagging him. Enter Yoel Romero and Robert Whittaker. The pair went head-to-head in the main event of the UFC 213 pay-per-view (PPV) to crown an interim 185-pound champ that would welcome Bisping back to unify their titles upon the Englishman's return.
Whittaker would win that fight via unanimous decision and faced off against Bisping inside the ring after the bout's conclusion. Just when everything seemed all clear for the middleweight title picture, things took another wild turn when "The Reaper" announced to The Daily Telegraph that a grade two medial ligament injury to his left knee he suffered against Romero could sideline him until 2018 (quotes via MMA Fighting):
"The injury itself, it's not really my job to understand," Whittaker said. "All I can say is that it's a serious grade two medial and hurt like hell when it happened. Doctors always think the end of the world, right? If it was up to them I'd be in a wheelchair."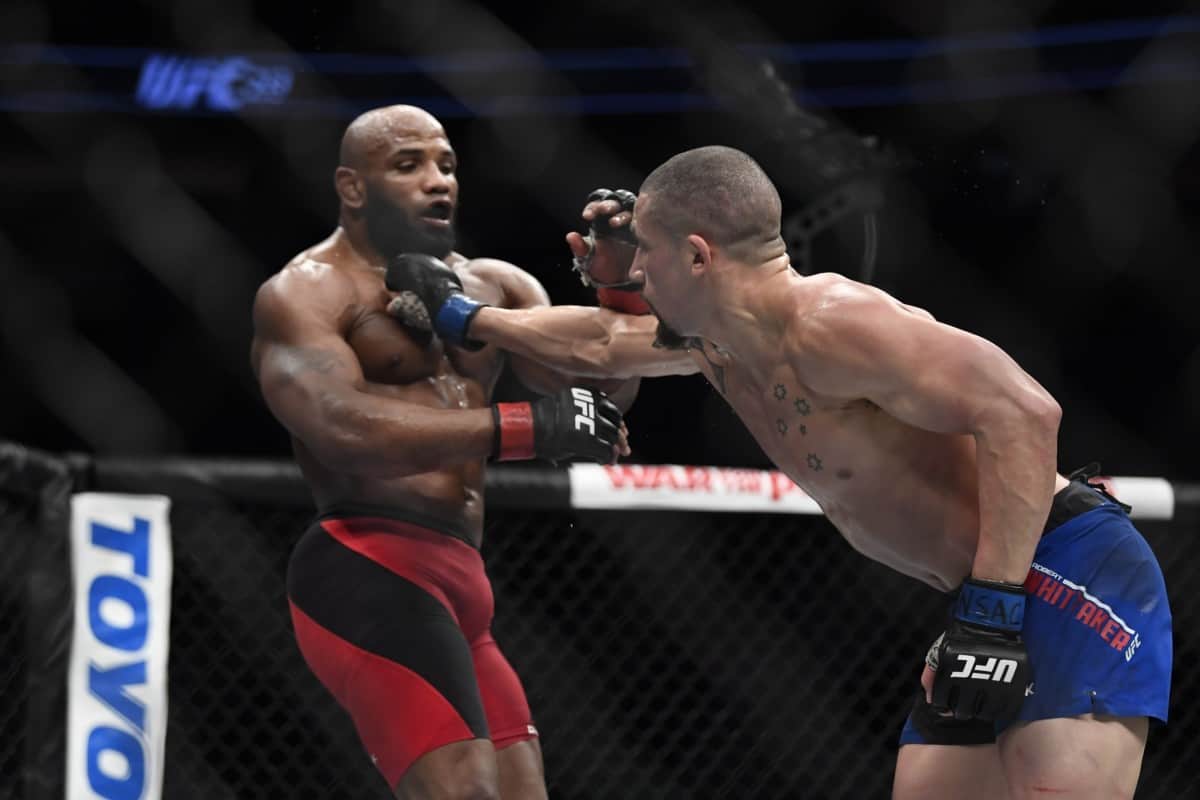 With the fact that Whittaker won't be able to fight again for a significant amount of time, this could mean that the UFC's original plans to pair St-Pierre and Bisping together are back on.