Robert Whittaker unsurprised by fans goading Israel Adesanya after UFC 293 loss: 'He rubs people the wrong way'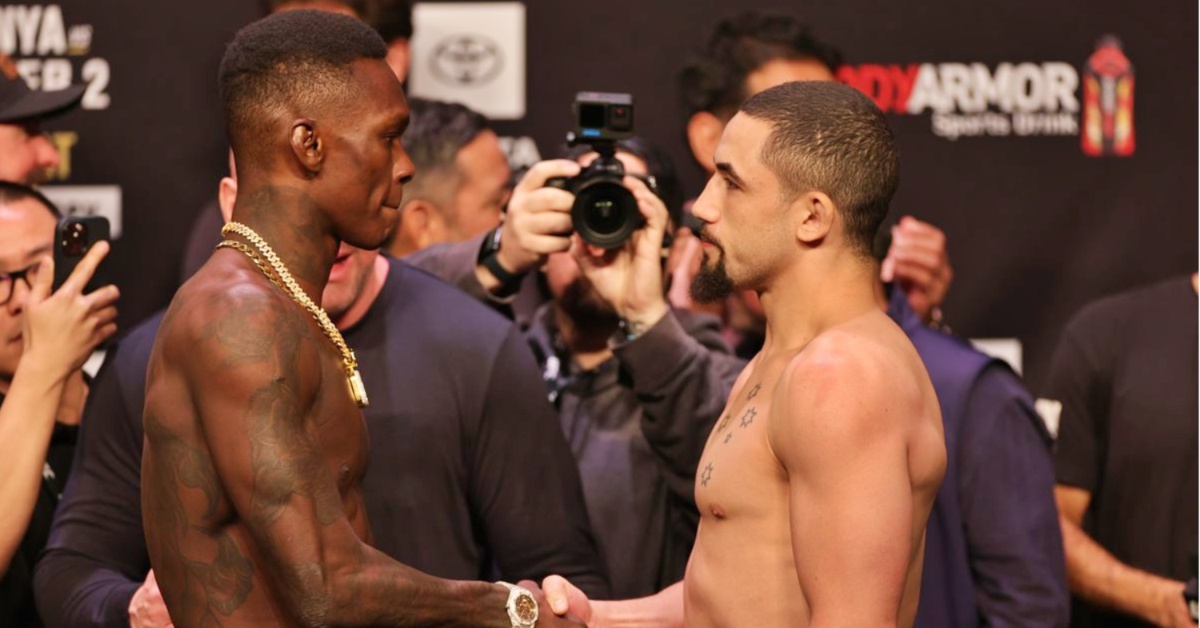 Former undisputed middleweight champion, Robert Whittaker has claimed he is unshocked by fan reaction to Israel Adesanya's championship loss against Sean Strickland at the beginning of last month at UFC 293 – claiming the City Kickboxing striker has a knack of rubbing fans and the public the wrong way.
Whittaker, the current number three ranked middleweight contender, has been sidelined since he featured on the main card of UFC 290 back in July during International Fight Week, suffering a second round TKO loss to South African finisher, Dricus du Plessis.
The defeat came as Whittaker's third at the middleweight limit since his divisional move, following a prior pair of knockout and decision losses to the above-mentioned, Adesanya in the pair's championship clashes. 
Robert Whittaker claims Israel Adesanya rubs people the wrong way
And sharing his thoughts on fan's appraisal of Strickland rather than Adesanya at UFC 293 in Sydney, Australia over the course of their fight week festivities last month, Whittaker claimed he was wholly unsurprised.
"No, I would've been surprised the other way," Robert Whittaker told MMA Fighting. "I don't know – and everybody knows I'm not friends with Izzy (Israel Adesanya). I don't hate the guy, but I'm not friends with him by any means. We just rub each other the wrong way. And he seems to rub a lot of people the wrong way. And I'm going to say, Sean (Strickland), you know, he was wearing the [Crocodile Dundee] hat. He was wearing the hat, that's something – maybe that's all it takes."
"Everyone has done silly things, you know?" Robert Whittaker explained. "I guess Sean's been, it hink, very offensive to a lot people right? But not to us [Australians] yet. Maybe we've been out of the crosshairs a little bit, so maybe that played a role. But another thing is, like, the fans and the guys that showed up on Sunday, they like seeing hard fights and they like seeing good fights. Sean went out there and gave his all and had one of the biggest upsets in the middleweight division." (Transcribed by BJPENN.com)
Do you agree with Robert Whittaker's thoughts on Israel Adesanya?