Robbie Lawler reacts after Conor McGregor doubts his retirement after UFC 290 win: 'Does he want to fight?'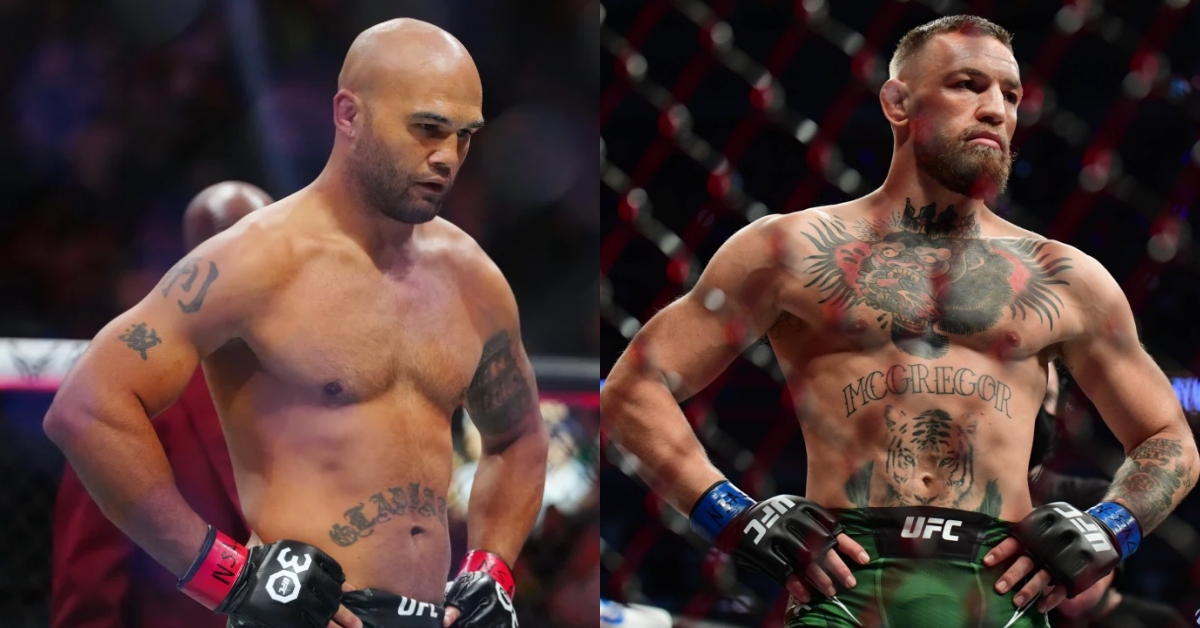 Off the back of his stunning, fairytale retirement at UFC 290 last night, former undisputed welterweight has jokingly weighed-up a potential clash with former two-weight champion, Conor McGregor – who doubted the retirement of the San Diego veteran.
Turning in his final Octagon outing last night in the featured preliminary bout of UFC 290, former undisputed welterweight titleholder, Lawler managed to land a brutal 38-second win over Niko Price – landing a staggering KO win over the latter with a short left hook during an early clinch exchange. 
Bowing out of the sport after his finish of Price, Lawler's planned decision to walk away from combat sports was immediately shot down by former undisputed lightweight and featherweight titleholder, McGregor, who claimed the Californian would likely return before the end of the year.
Robbie Lawler admits he's happy with his career following UFC 290 retirement
In response to the Dubliner, Lawler played up a potential fight, jokingly, before insisting that he was more than happy with the career he has laid out in front of him.
"Why, does Conor (McGregor) want to fight?" Robbie Lawler jokingly asked assembled media following UFC 290. "I mean, that's a big fight, but no. I'm not really thinking about those things. When you – I felt good today, that's the thing. If I felt good for seven full weeks and that kind of thing, and if the fight only went for so long. You never know, but I feel good with everything I've accomplished and this is a good way to go out."

"He's (Conor McGregor) just trying to get me gassed up, I'm sure," Robbie Lawler explained. "But I'm not focusing on any of that right now. Just relaxing, and trying to embrace this moment." (Transcribed by MMA News)