Japanese MMA is back! The Rizin Fighting Federation felt a whole lot like the Pride FC days…
MMA legends Fedor Emelianenko and Kazushi Sakuraba headline the two day debut of Rizin Fighting Federtion, as part of their blockbuster New Year's Eve show. Day 1 transpired in the small hours of the morning, and it was a stark contrast from the modern UFC style events. Indeed it was a throwback to the days of Pride FC and no wonder since both promotions had the same owner, Sakakibara.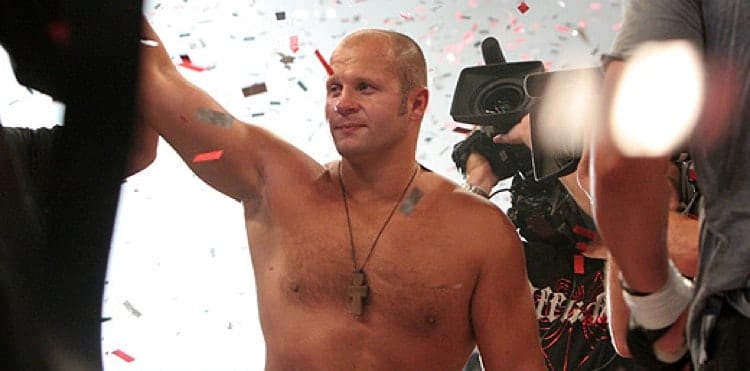 10 first round finishes made the show a thoroughly enjoyable watch, but the main event was somewhat difficult to take in. The fan favorite Kazushi Sakuraba, fighting at the age of 46, got dismantled by Shinya Aoki. Clearly not wanting to submit his idol Saku, Aoki went for a swift TKO after easily taking full mount and then back control from an early takedown.
The full list of results, followed by the highlights on page 2, of Rizin FF day 1:
Grand Prix Round 1
Jiri Prochazka def. Satoshi Ishii via TKO (Knees, Round 1)
Vadim Nemkov def. Goran Reljic via TKO (Strikes, Round 1)
Teodoras Aukstuolis def. Bruno Cappelozza via KO (Strikes, Round 1)
Muhammed Lawal def. Brett McDermott via KO (Strikes, Round 1)
Valentin Moldavsky def. Yuta Uchida via Submission (RNC, Round 1)
Single Matches:
Shinya Aoki def. Kazushi Sakuraba via TKO (Strikes, Round 1)
Hiroyuki Takaya def. DJ Taiki via unanimous decision
Hideo Tokoro def. Kizaemon Saiga via Submission (Armbar, Round 1)
Anatoly Tokov def. A.J. Matthews via KO (Punch, Round 1)
Hinata Watanabe def. Kazuyuki Miyata via TKO (Three knockdown rule in K-1)
Hiroya Kawabe def. Akiyo Nishiura via KO (Strikes, Round 3)
Felipe Efrain def. Yuki Motoya via KO (Strikes, Round 1) *
Kirill Sidelnikov def. Carlos Toyota via TKO (Strikes, Round 1)
Tsuyoshi Kosaka def. James Thompson via TKO (Strikes, Round 2)
*Fight ruled a no-contest because Felipe Efrain missed weight.
Skip to page 2 for the fight videos…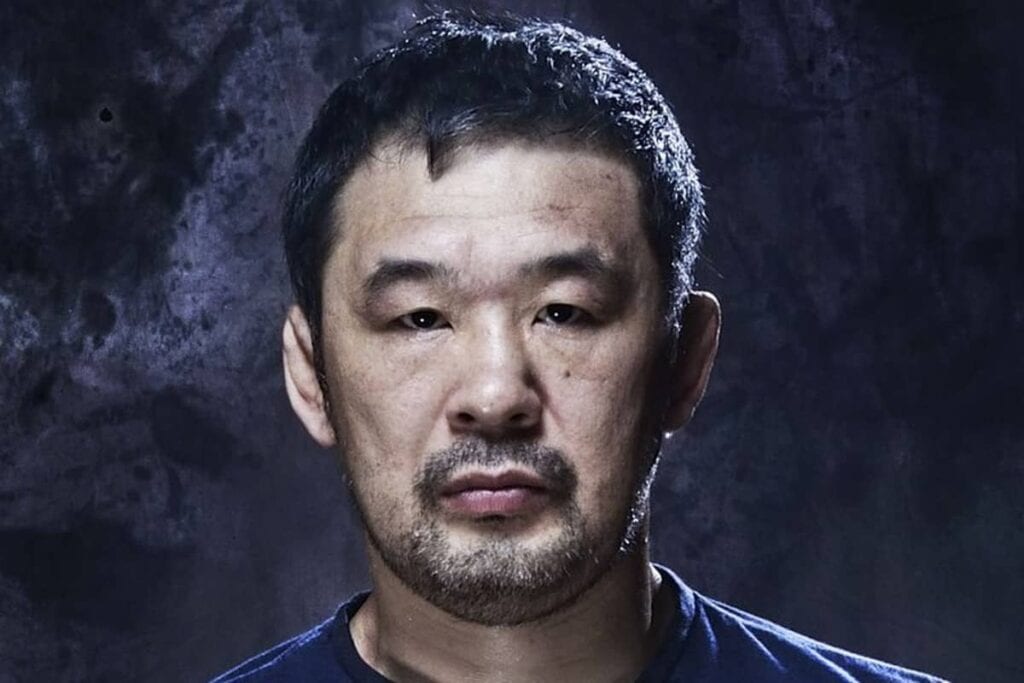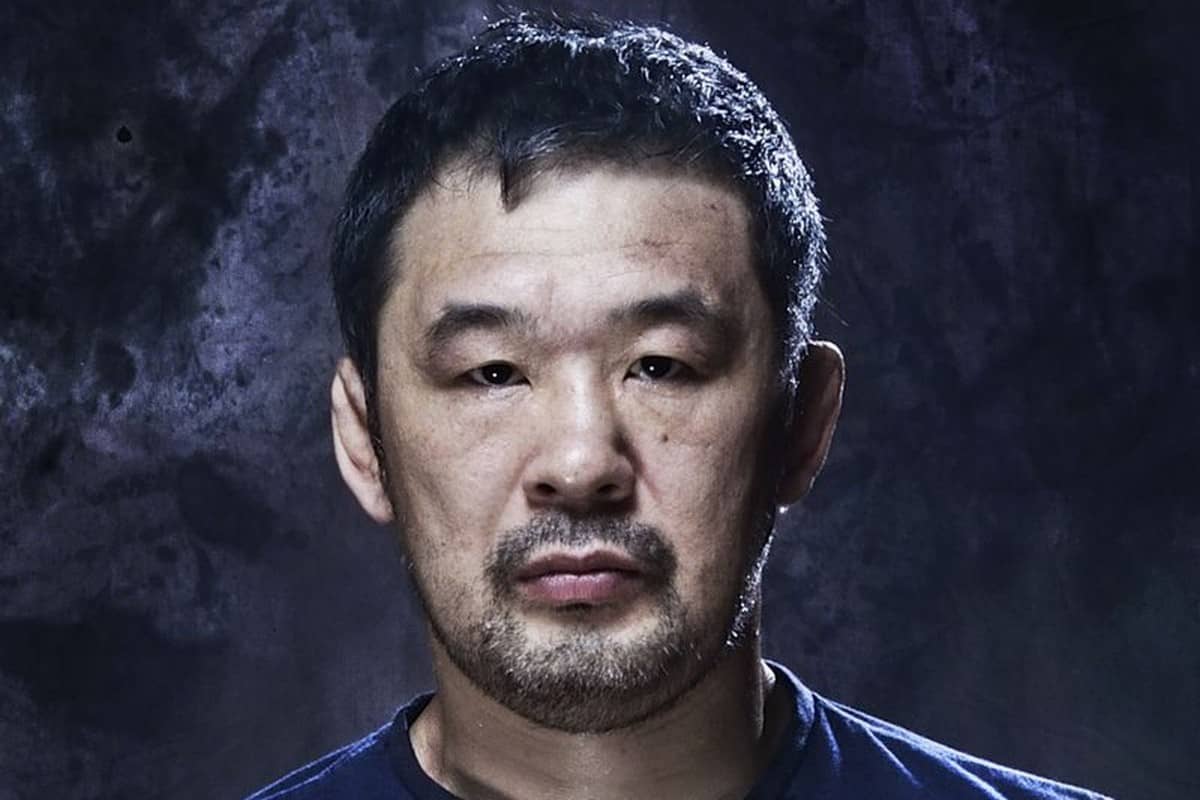 Highlights courtesy of  on Twitter
Valentin Moldavsky vs Yuta Uchida #RizinFF #Rizin pic.twitter.com/mM5D6UbbzE

— ZombieProphet (@ZProphet_MMA) December 29, 2015
King Mo vs Brett McDermott #RizinFF #Rizin @BellatorMMA https://t.co/5nPkdc8m1Y

— ZombieProphet (@ZProphet_MMA) December 29, 2015
King Mo vs Brett McDermott #RizinFF #Rizin Ref Cam of the punch pic.twitter.com/AxMNjtjZxQ

— ZombieProphet (@ZProphet_MMA) December 29, 2015
Teodoras Aukštuolis vs Bruno Cappelozza #RizinFF #Rizin https://t.co/U6oUrxov4u

— ZombieProphet (@ZProphet_MMA) December 29, 2015
Dude has no idea where he's at #RizinFF #Rizin pic.twitter.com/8NHvt5ge6I

— ZombieProphet (@ZProphet_MMA) December 29, 2015
Goran Reljić vs Vadim Nemkov #RizinFF #Rizin https://t.co/2t5gHNFyxQ

— ZombieProphet (@ZProphet_MMA) December 29, 2015
Satoshi Ishii vs Jiří Procházka #RizinFF #Rizin https://t.co/QsiXlLzaDI

— ZombieProphet (@ZProphet_MMA) December 29, 2015
Kazushi Sakuraba & Shinya Aoki #RizinFF #Rizin pic.twitter.com/MIp0UvNVMu

— ZombieProphet (@ZProphet_MMA) December 29, 2015
Hideo Tokoro vs Kizaemon Saiga #RizinFF pic.twitter.com/rjuPId6yVX

— ZombieProphet (@ZProphet_MMA) December 29, 2015
AJ Matthews vs Anatoly Tokov #RizinFF looks a tiny bit suspect. looks odd the way he falls back. looks like a jump pic.twitter.com/newHGEiy8G

— ZombieProphet (@ZProphet_MMA) December 29, 2015
Happy Fedor #RizinFF pic.twitter.com/Zns9E5sekU

— ZombieProphet (@ZProphet_MMA) December 29, 2015
Kazuyuki Miyata vs Hinata Watanabe #RizinFF pic.twitter.com/Z9uXzl9E8f

— ZombieProphet (@ZProphet_MMA) December 29, 2015
Akiyo Nishiura vs Kawabe Hiroya #RizinFF #Krush! #K1 KO pic.twitter.com/O0Due7SSVL

— ZombieProphet (@ZProphet_MMA) December 29, 2015
Yuki Motoya vs Felipe Efrain #RizinFF pic.twitter.com/EsIJ4cHR0T

— ZombieProphet (@ZProphet_MMA) December 29, 2015
Carlos Toyota vs Kirill Sidelnikov #RizinFF pic.twitter.com/5id95InP9d

— ZombieProphet (@ZProphet_MMA) December 29, 2015
Tsuyoshi Kosaka vs James Thompson #RizinFF https://t.co/yalHBxV1Xs

— ZombieProphet (@ZProphet_MMA) December 29, 2015
@TheAntJimmyShow pic.twitter.com/0l3ySMlr4Z

— ZombieProphet (@ZProphet_MMA) December 29, 2015