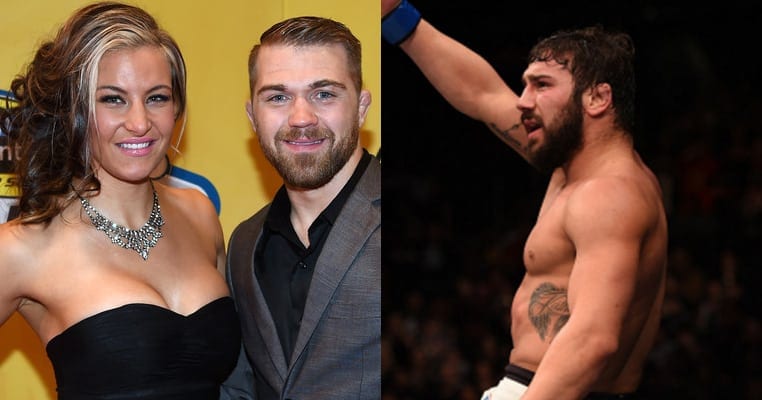 Top bantamweight contenders Jimmie Rivera and Bryan Caraway were supposed to clash on the main card of this weekend's (Jan. 15, 2016) UFC Fight Night 103 from Phoenix, Arizona. Caraway, however, was recently forced to withdraw from the bout due to injury.
Rivera isn't surprised on the matter, even accusing Caraway of possibly faking his injury:
"I'm not surprised in a way, this is the third or fourth time I've tried to fight Caraway," Rivera told SiriusXM ."I shouldn't be surprised that it happened, but you just keep training like you have a fight and just kinda wait and see what happens and see what the UFC or Sean Shelby are going to do."

"He got hurt this time or he's faking injury," Rivera said. "The times before that he just simply didn't want to fight me. Take for instance the Faber fight, it was supposed to be Caraway and I but he said no to it and Faber stepped in. That's how it happened."
Continuing on, Rivera said that "Kid Lightning" 'picks and chooses' his fights:
"Probably [fighters' fake injuries], at least he does, I think so," Rivera said. "He [Caraway] picks and chooses his battles and times when he wants to fight. I know I've seen it in the past. It is what it is, right now there is nothing really I can do. I just have to wait and see what happens."
Rivera, who is coming off of a dominant victory over Urijah Faber, was originally supposed to stay on the card and take on a relative unknown in Marlon Vera, although he elected not to take the fight because he didn't want to look like a bully.
What do you make of Rivera's latest comments?