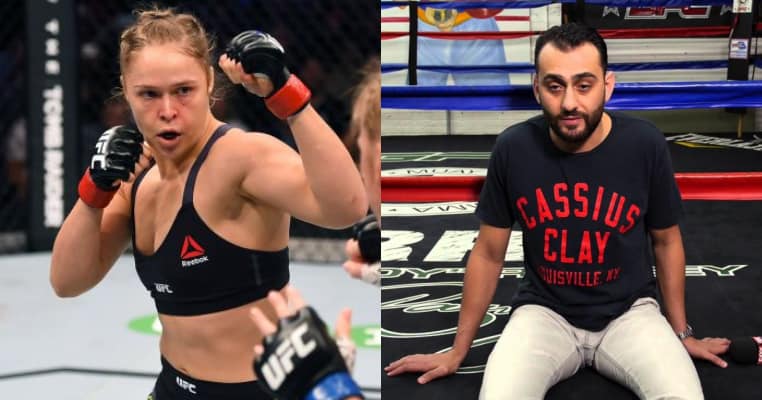 Heading in to tonight's Denver card, the main focus is on the women's bantamweight division. Featuring two of the most promising 135-pounders, the main event for UFC on FOX 23 has big implications. Since Amanda Nunes became champion at UFC 200, she has set the bar. Smashing Ronda Rousey at UFC 207, 'The Lioness' proved she's here to stay. Julianna Pena and Valentina Shevchenko meet tonight, and both have their reasons for wanting a piece of Nunes.
Having already faced and lost to Nunes, Shevchenko would love another try, especially with a belt on the line. For 'The Venezuelan Vixen,' frustrations stem from Ronda Rousey getting a title fight. Sitting out since losing the title to Holly Holm at UFC 193, Rousey was granted an immediate crack at Nunes upon her return. 411 days away, a huge build up and media blackout resulted in a 48 second loss for 'Rowdy.' All the while, Pena was sat with a four-fight win streak, and threatened to leave over the UFC 207 booking.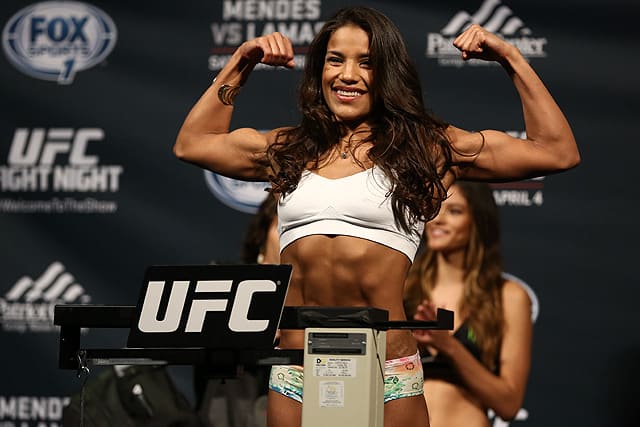 Pena continues Assault On Rousey
Although more than likely retired now, Rousey is still not safe from a verbal lashing. Pena still has a bee in her bonnet, and tells UFC Unfiltered, as quoted by MMAMania.com, that the ex-champion was sheltered in training:
"I'm mostly trying to have some banter at Holly. At the same time you have got to giver her credit for being able to implement the gameplan against Ronda. That's to keep her away at a distance and punch her in the face because she don't like that and she's not allowed to get hit in sparring. These girls have to sign these waivers to say that 'We never hit Ronda, and we'll never talk about this type of training ever and all this stuff, you know? She's not really taking the toll in the fight camp of getting punched in the face legitimately so she doesn't really know what that feels like."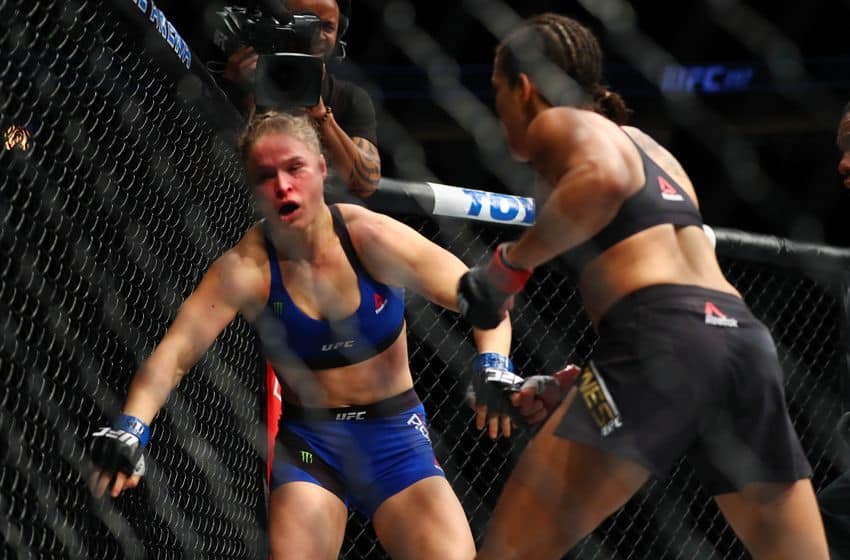 Sign The Dotted Line
"I just think it's one of those things where you've gotta protect the fighter and make sure she doesn't get hurt before the fight," said Pena regarding Rousey having training partners sign waivers. "She's a superstar and they don't want to see her get any damage. So, it's like whenever the girls would go hard on her, whenever they'd come forward and start banging it out on her, they'd tell them, 'Hey. Knock it off. Stop it. Don't hit her so hard and then sign this waiver and say that you were never here and that you never punched her. Don't ever talk about how well you did in training and stuff like that because you have to sign this dotted line or else we'll sue you for a million dollars.'"
Assuming Pena's claims are true, this does little more than add to Edmond Tarverdyan's already sh*tty reputation. Her comments certainly match with Raquel Pennington's recent statement, but were sparring partners really told not to hit Rousey? If so, her performance against Nunes should come as no surprise whatsoever.