Controversy in Russia, again…
The strange story surrounding former Pride FC and BAMMA heavyweight champion Fedor Emelianenko continues. The Russian mixed martial arts legend was once considered the greatest pound-for-pound fighter on the globe, ruling the heavyweight category from Japan with an iron fist, and this was back when JMMA had the most legit talent on the planet. Once Pride was made defunct, 'The Last Emperor' would test the waters in the USA, fighting for Strikeforce while trying to hash out a contract with the UFC.
The Ultimate Fighting championship would never sign Emelianenko, claiming he and his management team at the time, M-1 Global, were demanding unrealistic terms and pay. What did happen though was a crossover fight with Dan Henderson, at the time a light-heavyweight in the UFC, who would hand Emelianenko his third straight loss during a troublesome time in the Russian's illustrious career.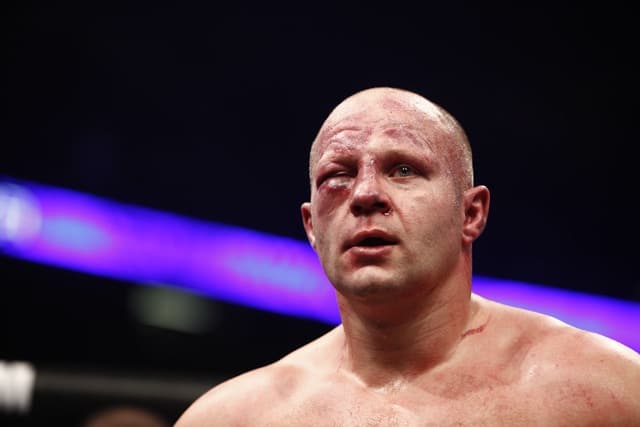 Having been submitted by Fabricio Werdum and bludgeoned by 'Bigfoot' Silva, it was back to more familiar territory in Russia and Japan, and a considerable drop in calibre of competition for Fedor. Time had caught up to him, and straight wins over Jeff Monson, Satoshi Ishii and Pedro Rizzo weren't exactly ground breaking, but served as a fair twilight to an illustrious service as a fighter. Emelianenko would retire in 2012 with a 34-4 (1) record.
It would be a short lived exit from the sport though, as 'The Last Emperor' would reveal his comeback in 2015, endlessly teasing potential opponents while speculation of a long-awaited UFC contract began raging all over again. The truth was that Fedor wouldn't be fighting in the UFC, or even against credible competition upon his return, the consensus greatest heavyweight of his era would be fighting a 1-0 unknown MMA 'fighter' by the name of Jaideep Singh.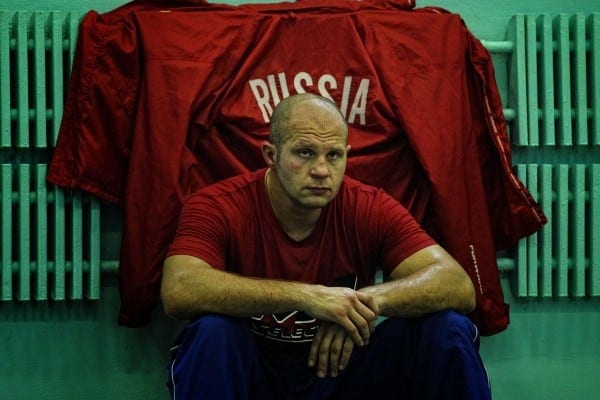 What were we witnessing? The very man who so convincingly dispatched many fellow legends during his prime was now resorting to dangerous squash matches on Japanese turf? After crushing the clearly over matched and under qualified Singh, Emelianenko signed a one-fight deal with Euro Fight Nights, appearing at EFN 50 this past weekend. In possibly his most inglorious moment, Fedor has become embroiled in heavy controversy.
Here's where things get a little deep, as numerous reports indicate some very shady happenings following Fedor's majority decision win over UFC veteran Fabio Maldonado on June 17. Here's a snippet of he action in St Petersburg, Russia:
After battering Emelianenko to near-death in the first round, arguably a 10-7 or at least 10-8 frame for Maldonado, the UFC veteran would go on to lose the fight by majority decision. At first glance, many argued this fight was, at best for Fedor, a draw, but clearly appeared to have been a convincing win for Maldonado. A troubling report by investigative journalist Karim Zidan would shed some light on this controversial matter:
Several days ahead of the anticipated Fedor vs. Maldonado showdown, the Russian MMA Union assigned the three judges who would be responsible for the scorecards in the main event: Evgeny Gribkov, Alexey Gorokhov, and Maria Makhmutova.
The announcement came as a surprise to many within the industry. The three officials were Russian natives for a contest that pitted a Russian against a Brazilian fighter. The shocking elements was that the Russian MMA Union was actually headed by Fedor himself. The legendary fighter is the unanimously voted president of the association several years prior and still maintained that role behind the scenes.
While reports suggested that Fedor had surrendered his position as president when he decided to return to professional competition in 2015, that was certainly not the case. Fedor was present at the MMA Championship of Russia, which took place in Orenburg. A Russian MMA Union press release on the event clearly referred to Fedor as the "President of the Union of Russian MMA."
Though this does not necessarily suggest that Fedor handpicked the officials himself, it does accentuate the conflict of interest involved in that main event. The referee and judges were assigned by the same organization that Fedor is in charge of – the only MMA federation certified by the Ministry of Sports in Russia.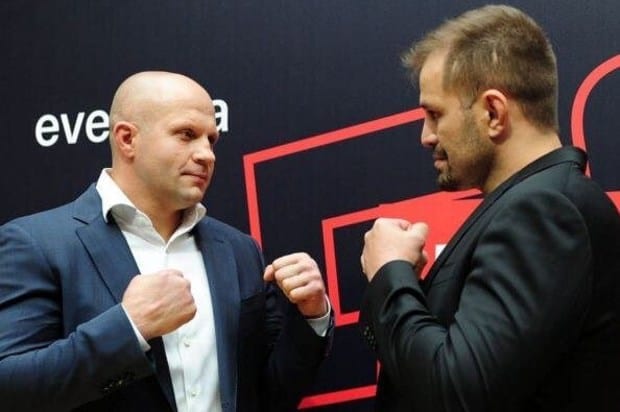 Let's not pretend this fight was not murky to begin with, as Fabio himself claimed he'd be doing steroids for his bout with Fedor, with no drug testing regime in place, before retracting his comments as 'a joke.' But that's by the by, many feel Maldonado was robbed and, although he said he wouldn't appeal the loss during the post fight presser, the Brazilian's team confirmed to MMAFighting.com they would in fact look to have the result overturned:
We're very happy with Fabio's performance, he made everything right inside the cage. One of our main goals was to show the world the fighter he truly is and what he can do when he is 100% focused, and we did that. But we went there focused on winning and we feel like the judges took that away from us. The promoters didn't agree with the result and most of the fighters who were there also think the result was strange.
Round 1 was clearly a 10-8 for us, Round 2 Fedor got a close 10-9 and round 3 was very close but we think Maldonado got the better shots. It was a least a draw, and we will appeal to Russian MMA Union to review this result.
An obvious conflict of interests is present here, whether or not the fix was in, this fight's result and officiating needs to be looked at. The only problem is that Maldonado will appeal to the very Russian MMA Union that's headed by Fedor Emelianenko himself, so don't expect much change in this result.
We'll keep you updated on this story as more news comes in.