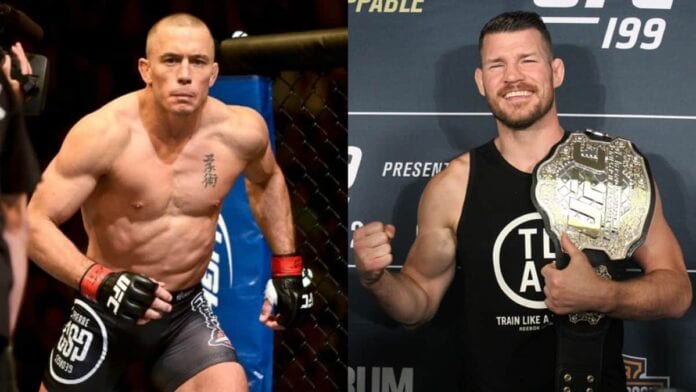 Well this just got a little more interesting…
After years of being a trash talking hooligan of the UFC's middleweight division, Michael Bisping finally backed it all up at UFC 199. His stunning first round knockout over Luke Rockhold was followed up by a stream of fighters wanting a piece of 'The Count,' and not surprisingly given the number of rivalries the brash Englishman has racked up during his storied UFC career. There was even talk of an immediate rematch with Rockhold, before Bisping himself shot them down in short order.
The talk of a rematch with Dan Henderson has also been rife, even though the rankings would play against that fight, 'Hendo's' classic knockout over Bisping at UFC 100 and the fact he only has one fight left is making that match very possible and also extremely marketable. But then former welterweight champion Georges St-Pierre's name got throw in the mix.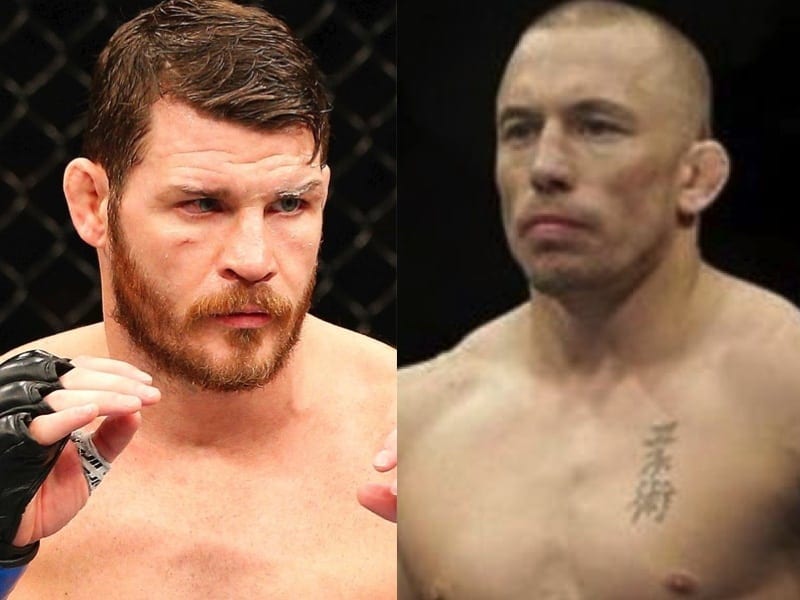 In a recent interview, as quoted during a recent LowKick article, newly minted UFC 185-pound champion Michael Bisping said a fight with Georges St-Pierre would be an enticing idea.
"As you said, fighting Georges St-Pierre [would be] great, and of course for the title for who has the most wins in UFC history…I mean, that alone is a fantastic tagline and great promotion.
"I do want to defend the belt, and I want to make as much money as I can in the process. So, I would certainly be open to sending Georges St-Pierre back to a movie set because that would be a fight I would definitely win and if Georges St-Pierre is listening, any time you fancy it, just be a man and sign on the dotted line and your return will be short-lived."

It looks like Georges St-Pierre's camp has now responded, reaching out to Bisping in efforts of making this fight happen…
Catch the full scoop on page 2…