The all-out mess that is March 3's UFC 222 pay-per-view from Las Vegas finally has a replacement headliner.
News broke from MMA Fighting's Ariel Helwani that women's featherweight champion Cris Cyborg was rumored to be fighting Invicta FC bantamweight champion Yana Kunitskaya in place of the originally booked Max Holloway vs. Frankie Edgar featherweight championship.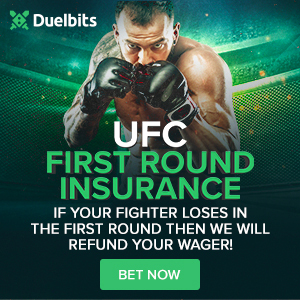 Edgar was reported to be taking on Brian Ortega in the co-headliner as has been talked about ever since Holloway was forced off the event last weekend:
There are deals in place to have Cris Cyborg vs. Yana Kunitskaya for the women's 145 belt headline UFC 222 on 3/3 w/ Frankie Edgar vs. Brian Ortega as the co-main, per multiple sources. Not 100% finalized but that's the current direction and it's looking promising at the moment.

— Ariel Helwani (@arielhelwani) February 7, 2018
The fights were soon confirmed, good news for the UFC as they attempt to crawl out of an early-year funk that's seen two consecutive pay-per-view main events fall apart after middleweight champion Robert Whittaker was also unable to fight at this weekend's UFC 221.
TJ Dillashaw vs. Cody Garbrandt in a rematch of their UFC 217 bout was talked about but ultimately shot down by Dillashaw, who had a litany of reasons for not giving his former Team Alpha Male teammate-turned-rival an immediate rematch.
Some will deride the UFC's decision to have Cyborg continue facing bantamweights she outweighs by gross margins, but at this point in time, there wasn't much else they could do.
UFC 222 has an impromptu main event, and in a way, it's a champion vs. champion fight. Is it enough to make you order the card?