Rafael Dos Anjos claims he can take title from Islam Makhachev in fight after UFC 294: 'He knows that'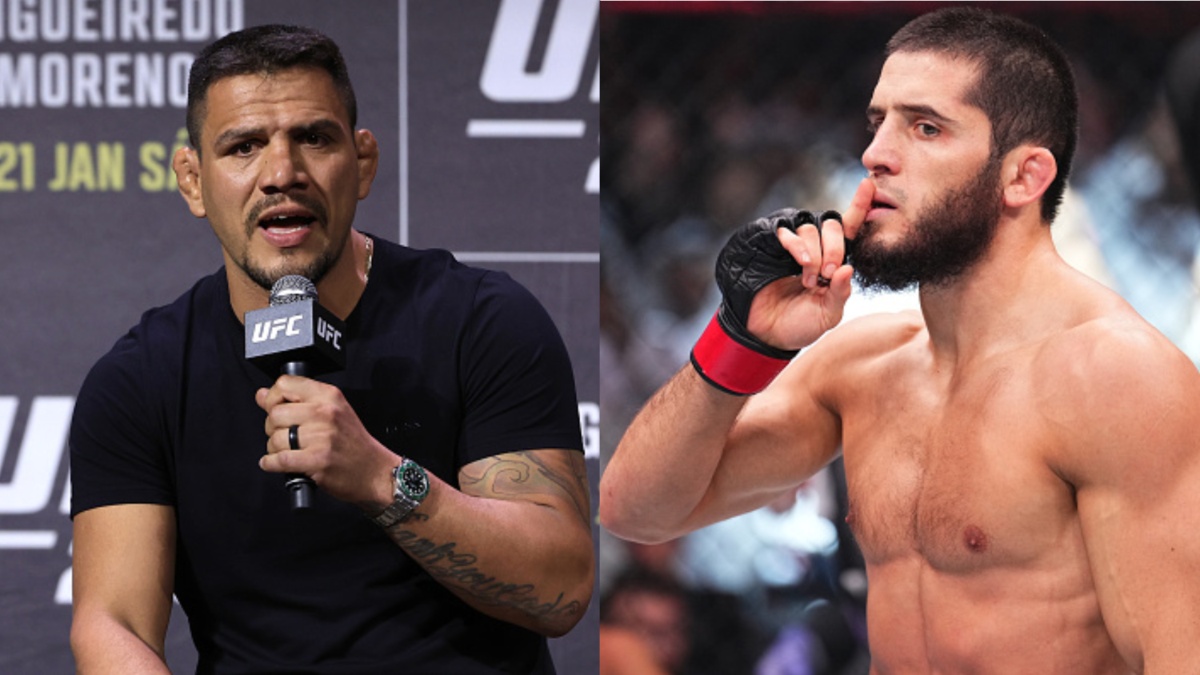 The lightweight legend Rafael Dos Anjos is very confident that he could defeat Islam Makhachev inside the UFC octagon.
3-2 in his last five, RDA is finding himself in crunch time at this stage of his career. With only a small handful of battles seemingly still possible, and not much time to get them done: Dos Anjos is faced with a late-career conundrum. He's got to maximize the potential of the fights he does take, while also getting them done before Father Time can continue to work his magic.
At 38, RDA would be considered at the end of his prime in a division like the heavyweight division. At lightweight, or welterweight, 38 years of age is literally ancient. So, Dos Anjos must achieve whatever he's looking to achieve before time runs out and he's forced to retire. With all of the young, fearsome talent developing in both the lightweight and welterweight divisions: it's only a matter of time before the general consensus favors a swift retirement by Rafael Dos Anjos.
So, it's really of no surprise that the living legend is trying to sell a fight between him and the seemingly unstoppable lightweight champion Islam Makhachev.
Rafael Dos Anjos wants Islam Makhachev, Doesn't think anybody else in the division could defeat him
Taking to social media platform, X, Rafael Dos Anjos shared his thoughts regarding a matchup between him and the lightweight champion. "Looking at lightweight rankings," he began. "I don't see anyone other than me to beat Islam and he knows that #UFC294."
While this may seem extremely comical to anybody not completely oblivious to the sport: many forget to reflect on RDA's resume. The man is a legend for a reason. RDA has never shied away from any tough matchup. He's faced the most dangerous and brutal killers in multiple divisions and continues to do so even while he's now reached an age that many consider very old for his division.
Even still, the warrior spirit of RDA shines through. He doesn't want some scrub that he can obliterate and retire off of an impressive win. He wants a title shot against Islam Makhachev, the man who just knocked out the greatest featherweight to ever grace the division in Alexander Volkanovski.
While the chances of Rafael Dos Anjos getting any shot against Islam Makhachev are slim to none, the chance was there at one point. In fact, three times. So, it does make sense that RDA feels like he can defeat Makhachev. Few in the division have actually worked a full camp in dedication to a fight with the guy, let alone three times such as RDA has.
Who do you think would've won between a prime RDA compared to Islam Makhachev?