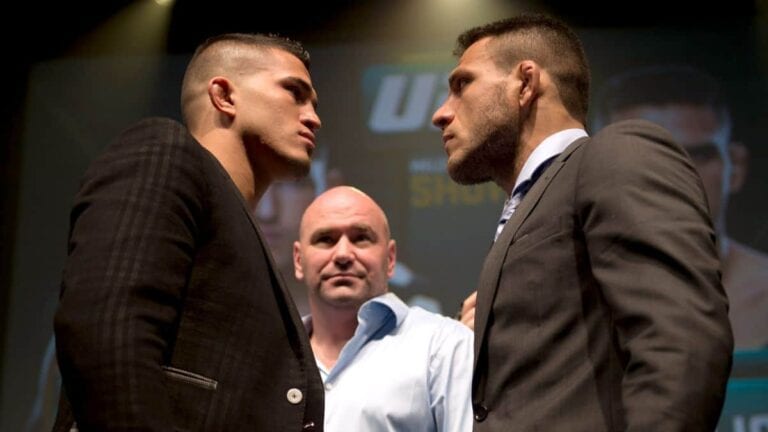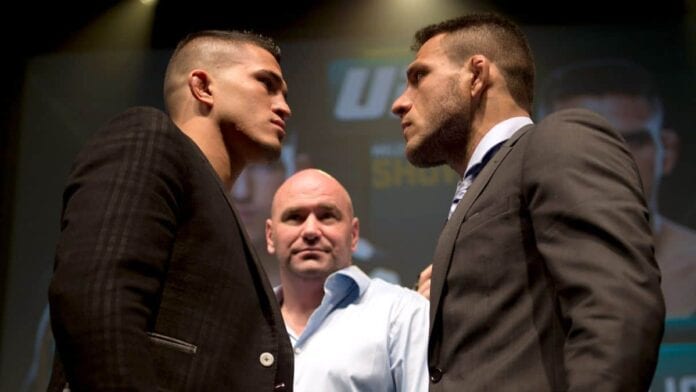 Twitter beefs are quite common in the world of modern mixed martial arts, but cereal box trolls seem to be the newest form of trash talk….
UFC lightweight champion Rafael dos Anjos and his predecessor Anthony Pettis have never seen eye-to-eye, but their beef was heated to boiling point after UFC 185. The Brazilian grappler turned striker put a convincing beat down on 'Showtime' for five rounds, snatching the belt in a glorious upset this past March.
Now scheduled to face Donald Cerrone in Orlando this coming December, dos Anjos has already been engaging in feuds with 'Cowboy' and Conor McGregor. There's still more left in the tank though, as these Instgram/Twitter exchanges with his old rival Pettis show: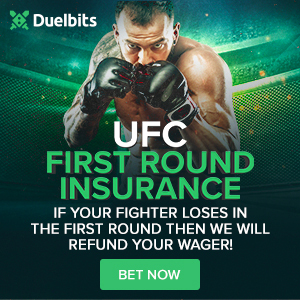 Not everyone's face is made for a cereal box. But jus in time for Halloween…. I'll get my strap… https://t.co/G76iYrFD3s

— Anthony Pettis (@Showtimepettis) September 28, 2015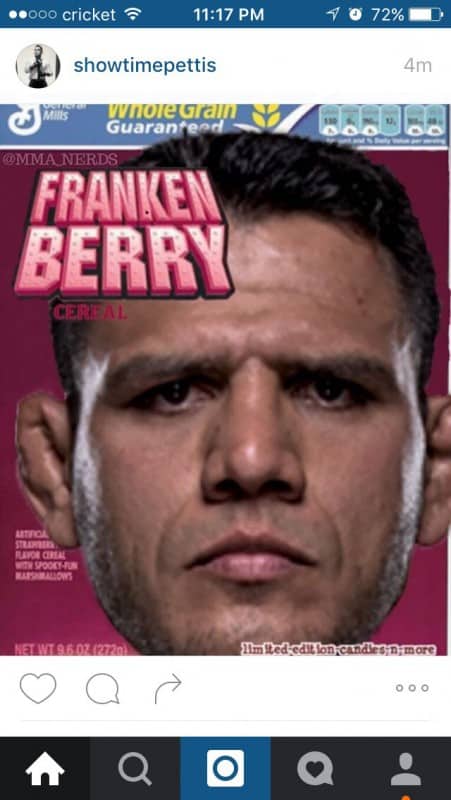 Shots fired!
Pettis' Wheaties deal proved to be a little premature, as was the consensus talk of him being the P4P killer and next generation of MMA. Of course there's still plenty of time for 'Showtime' to live up to his potential, but for the meantime he'll be facing off with Eddie Alvarez at UFC Fight Night 81, in an attempt to come back from his first loss in four years.
A rematch with dos Anjos could be on the cards regardless of the result against Cerrone, and the same could be said for 'Cowboy' vs Pettis 2.
Watch this space.