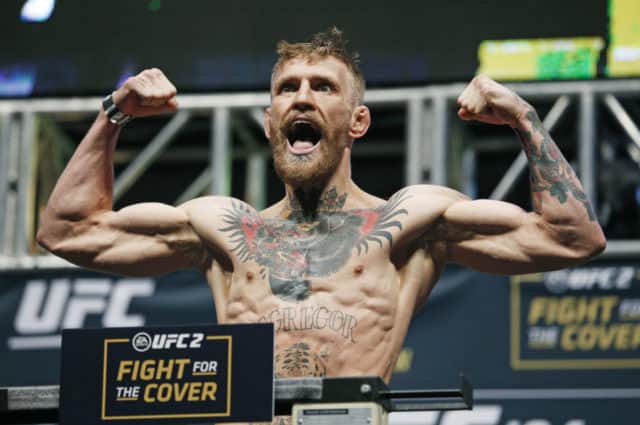 Weight cutting and steroids are some of the biggest problems that loom over the sport of mixed martial arts (MMA), but legendary MMA referee 'Big' John McCarthy says that the cut is more dangerous than fighters abusing performance enhancing drugs (PEDs).
McCarthy joined MMA Junkie Radio earlier this week to discuss the hot topic and stated that he has yet to see a bout where PEDs almost caused a fighter to lose their life, as opposed to where a weight cut did (quotes via MMA Junkie):
"There's no fight you're going to show me – caused by performance-enhancing drugs – that almost killed the fighter in a way that weight-cutting is doing," McCarthy said.

"Almost 100 percent of fighters are going through weight-cutting, and they are doing things that are negatively affecting their health in a really bad way," he said. "Although it negatively affects them now, they don't understand the repercussions that are going to come down the road."
Recently No. 1-ranked lightweight Khabib Nurmagomedov had a hiccup as it pertained to his weight cut. The Russian was scheduled to meet No. 2-ranked Tony Ferguson in the co-main event of UFC 209 on pay-per-view (PPV), however, after being hospitalized due to his disastrous weight cut the bout was called off. Nurmagomedov later claimed he nearly lost his life.
While McCarthy admits that a fighter has yet to lose his life cutting weight while in the UFC, something needs to be done before it's too late as fighters will continue to seek out advantages by being the bigger man in a weight division, and cut as much weight necessary to do so:
"There's a doctor that's going to say you can go no lower than 'this,'" he said.

"Now, (a death from weight cutting) hasn't happened in the UFC, but we've had serious problems," he said. "It's a situation where we have got to start to limit what people can do. Because when we don't limit it, we've seen they'll go to extremes to try to be the bigger guy in the lighter weight class."
If you enjoyed this story, please share it on social media!