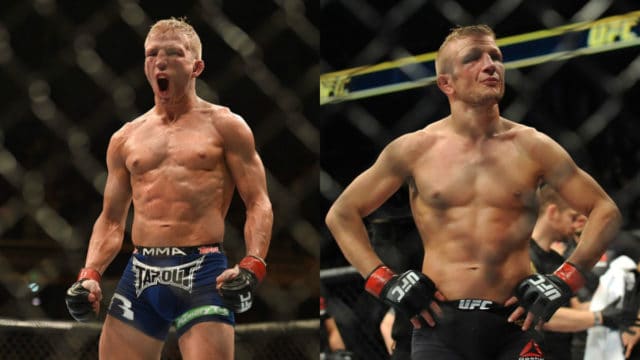 TJ Dillashaw's former team mate makes a shocking implication about 'The Viper,' full story here…
The top of the UFC bantamweight division remains busy with the upcoming clash between Dominick Cruz and Urijah Faber at UFC 199 to look forward to. It will serve as the rubber match between the two well travelled veterans, with Fber holding a submission win over Cruz at WEC 26, and 'The Dominator' paying back the favor at UFC 132 with a one sided decision. Now set for the big trilogy, the trash talk has been rampant between the bitter rivals.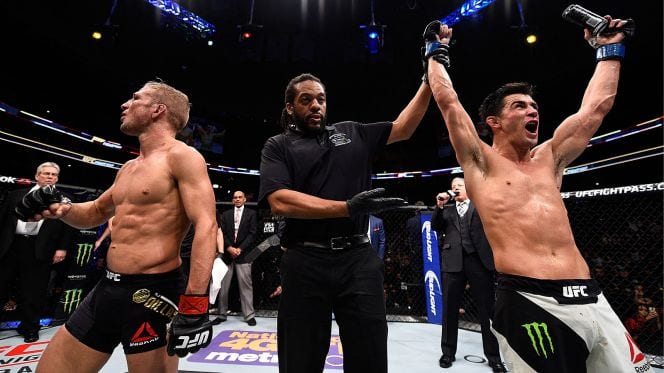 Cruz's new found love for talking smack about his opponents was revealed before his big return fight against TJ Dillashaw in January this year. No longer was he the modest, straight shooting character we'd once known, at least before the fight, apparently learning during his time on the sidelines from fighters like Conor McGregor. You can now find countless highlights of 'The Dominator' running off at the mouth, and clearly his time as a FOX analyst while injured has helped him up the banter game to all new levels.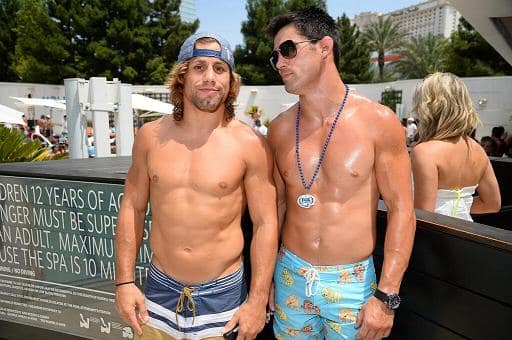 Sat with his rival 'The California Kid' during a recent episode of 'The Herd,' Cruz continued his verbal assault, but then something interesting happened. The topic switched, as it often does with Faber, to his old team mate Dillashaw…
continue
If you enjoyed this story, please share it on social media!