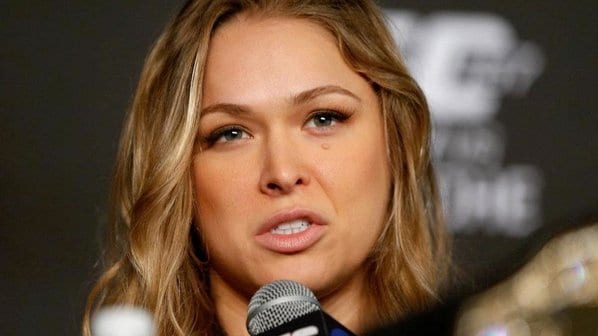 Cat Zingano returned to action this past Saturday (September 27th, 2014) as she squared off against Amanda Nunes on the UFC 178 main card. After nearly getting finished herself in round one, "Alpha" fought back hard and got a TKO win over Nunes in round three, remaining undefeated and successfully returning after more than a year out.
The win earned Zingano a title shot, in what has been quite a reversal of fortunes for "Alpha". For top female bantamweight contender Miesha Tate, it won't be a fairy tale ending for the gritty Zingano. As she says to MMAUnderground (transcribed by MMAMania), a fight between "Alpha" and Ronda Rousey won't make it out of the first round:
"I think Ronda is gonna win the fight. Zingano coming off to a slow start two fights in a row is not going to serve her well against Ronda, who is a fight-finishing machine. She finishes fights in the first round, so you can't come out there with a slow pace and expect to get out of round one with Ronda Rousey… Rousey's pace in the first round is really, really intense."
Tate is certainly a voice of experience where "Rowdy" is concerned, having fought her twice now, but what do you think of her cold assessment of Zingano's chances? Perhaps a little sour grapes are showing, as Tate has also lost to "Alpha" during her storied career.
Either way, Zingano is a worthy recipient of the next title fight, and sports a 9-0 record to boot. Is "Cupcake" accurate with her assessment, or will Rousey have more of a challenge than any of us imagine with the hard-nosed "Alpha" Cat?