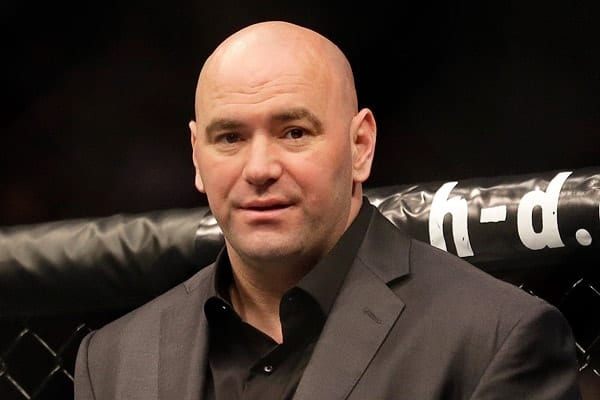 It's been a rocky road for the UFC this year. Firstly they lost two of their biggest draws, Jon Jones and Anderson Silva, for the foreseeable future, then they had to deal with a litany of failed drug tests, and now they are under scrutiny for the new UFC-Reebok deal. Overall, the deal with the sports giant has not gone down well with fans or fighters, the main reason being that it seems to benefit only fighters at the top of the divisions, and is actually losing money for mid-lower tier athletes.
You can see the full breakdown of the numbers here, but rest assured that Lorenzo Fertitta believes the 'vast majority' of fighters are excited by those payouts. Well the vast majority of everyone reacted rather negatively in the immediate aftermath, but especially Brendan Schaub and Matt Mitrione, who claimed they were originally making roughly $100,000 per fight in sponsors. Both 'Meathead' and 'Big Brown' would be dropping drastically to a mere $10K per fight under the new UFC-Reebok deal, although this doesn't include merchandising royalties.
Well, UFC president Dana White was quick to shut down Schaub's comments on the Reebok deal, as he spoke to Michael Landsberg on TSN's 'Off The Record' recently:
"Brendan Schaub is claiming he makes over $100,000 per fight with sponsorship. These are some of his sponsors: Big Rentals Construction Company, KeepItPlayful.com, the Reign Training Center, Box 'N Burn Gym, Alchemist Management … this is true, this is no joke, NOHO Hangover. I'm sure this guy is making over $100,000 per fight. These guys get a little crazy every time something changes. Same thing happened when we did the video game."
The new deal with one of the biggest sports brands isn't the first time that the UFC's treatment of their fighters has been brought in to question, in fact they are involved in multiple law suits with former staff that feel they've been wronged. Brendan Schaub, being the most recent in a long line, went to talk to his old buddy and UFC color commentator Joe Rogan on his popular podcast JRE, and the quotes are from MMAFighting.com:
Rogan:
"If somebody called me a liar, I would release the papers," Rogan told Schaub. "If I knew that I had everything on paper that would show that I wasn't a liar. It doesn't make sense to call you a liar. It makes sense to ask you what you were getting paid and then, 'Well, can you send me that?' That's like a rational conversation. It gets irrational when someone calls you a liar when you know you're not a liar and you do have the tax returns. The rational response to that is to just show."
Schaub:
"I'm not lying," he said. "But it does nothing for me to prove this and do all this stuff, because first things first, I'm Team UFC, man. I wouldn't have this platform, I wouldn't have this fame, I wouldn't be able to make money that I'm doing now if it wasn't for Dana White and the UFC. I'm not anti-UFC in the least bit."
Schaub also went on to reveal that most of the sponsorship details were inaccurate, and that Dana White was 'misinformed':
"I just think he was misinformed," Schaub said. "Someone misinformed him. I've never even heard of that. That's not my sponsor. It's not even a sponsor I work with."
As much as Rogan and White work together in making the UFC a legitimate (ish) product for the fans, it's clear the stand-up comic disagrees with some of the president's business tactics, as he continues:
Rogan:
"You're in a pissing contest," Rogan said. "He pissed on you. I saw him on that Landsberg show. He basically pulled his d*ck out and peed all over you."
"I don't know if he actually knew how much money guys like you who are very clever with your marketing and really good at promoting yourself how much they were making. He obviously didn't talk to you about it, so how could he know?"
"Dana called you a liar," Rogan said. "I know you're not a liar. I love Dana. He's been my friend for a long f*cking time. If it wasn't for him, I wouldn't even be working for the UFC. If he quit or the UFC got sold to someone else, I'd probably stop doing it. I really would."
Schaub:
"The UFC is no different than a Microsoft or an Apple," Schaub said. "You've gotta crack some eggs to make an omelet. There's gonna be some guys upset. But in the grand scheme of things, it might be better for the overall concept of all the UFC fighters. I don't know. Maybe I'm the exception."
Rogan:
"That's not true, though," Rogan said. "A lot of people don't like this deal. This is a deal that a lot of people have criticized."
Once again it looks like another fighter is afraid to truly speak his mind about the UFC. In what looks like a blatant attempt to pilfer money from the pockets of hard working employees, the promotion is once again coming across as a bit of a scab in the media.

That being said, there's a lot to gain from a deal with Reebok, especially for the promotion, but we are yet to see these royalty checks. Further to that, if guys like Schaub and Mitrione were so good with marketing their sponsors before, why wouldn't they be crafty enough to up their game with their Reebok merchandising.
Where do you stand on this controversial topic?