The UFC lightweight division is in focus right now, as the New York debut for the promotion beckons. UFC 205 is set for Madison Square Gardens in NYC, and as usual pulling together the biggest stars for the November 12 pay-per-view has not been a simple process. Originally widely rumoured to feature Eddie Alvarez vs. Conor McGregor for the lightweight title, the story took a few twists and turns this week. First off UFC president Dana White and Khabib Nurmagomedov chimed in.
'The Eagle' claimed, with a confirmation from White Himself, that he was next in line for the title shot. Sharing via Twitter that he'd signed the bout agreement for UFC 205 against Alvarez, Nurmagomedov laid waste to weeks of rumours, or at least it appeared that way. Following this stream of head-spinning announcements came another curve ball. Apparently 'The Notorious' was still injured from his UFC 202 bout with Nate Diaz. Was the Irish star out of the running for UFC New York?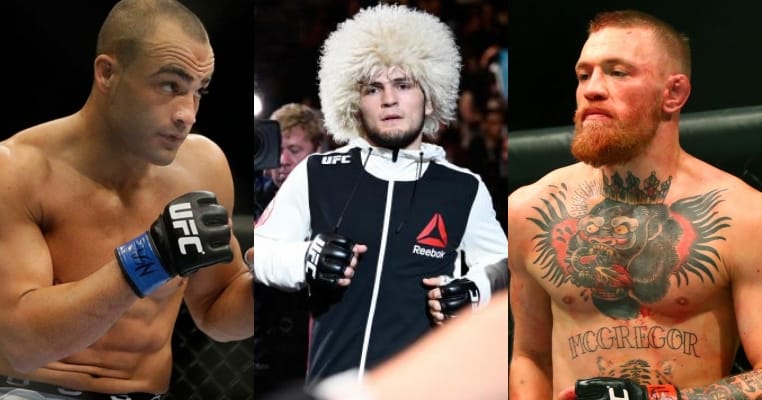 Who's It Gonna Be?
After the announcement of McGregor's injury came reports to the contrary. The featherweight champion was fine and still gunning for a spot at UFC 205. All the while the UFC featherweight division was like the poor relative on the outskirts of town, waiting for an invitation to the big party. Dana White had previously stated McGregor would have to vacate the 145-pound title to fight at any other weight again. Clearly confirmation of anything in that regard is still wanting.
Now we await next Tuesday, where the official line-up of UFC 205 will be confirmed. In the meantime, Ariel Helwani confirmed that neither McGregor or Alvarez have officially been offered a fight against each other. Khabib Nurmagomedov on the other hand, he's already signed two bout agreements, as per his recent Tweets:
August, September, October and November I was offered to fight, but he never signed agreement. #needtobestrippedof @danawhite

— khabib nurmagomedov (@TeamKhabib) September 23, 2016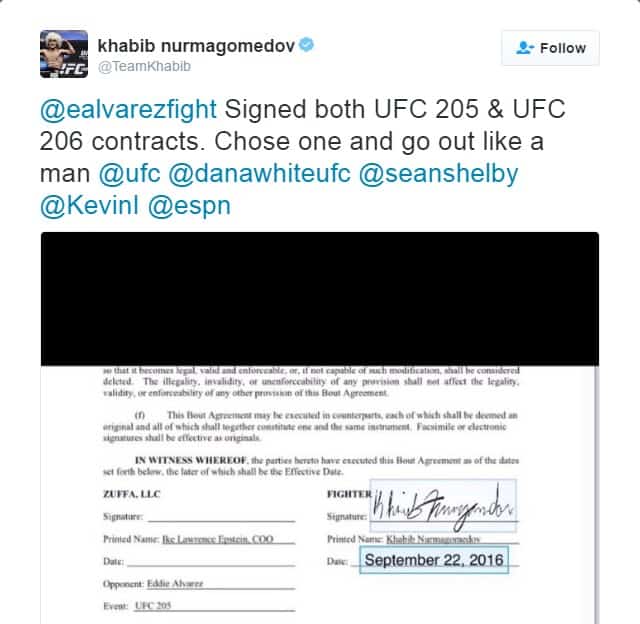 What About Conor?
That's an interesting question, one that 'The Eagle' has his own opinion on. As per a report on FOX Sports, Nurmagomedov feels McGregor should fight his way from the bottom:
"I promise I become the lightweight champ, I promise all the lightweight fighters, Conor is not going to fight for the belt. He's going to have to earn it. From the bottom up."