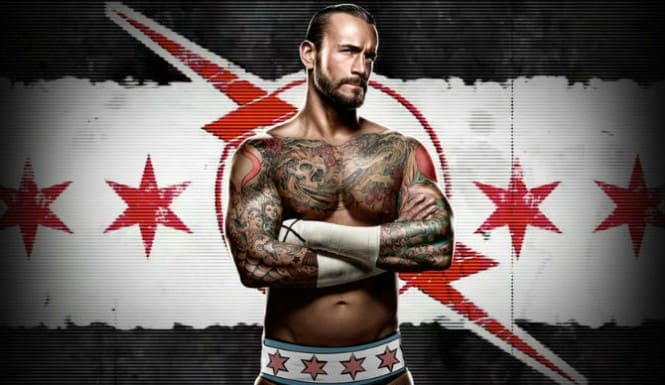 WWE (World Wrestling Entertainment) crossover CM Punk has certainly become big news in the Ultimate Fighting Championship, without having ever stepped in to the arena of combat. His signing was arguably the biggest story of late 2014, because of his star power, but also in indicating how much the UFC needs some saleable characters. Guys like Nate Diaz and Conor McGregor were quick to predict how Punk would be finished with ease.
That was before the news that Phillip Brooks (real name) would be training with Anthony Pettis and Duke Roufus over at Roufusport. The fact that he will rub shoulders and learn from one of the best strikers, and striking coaches in MMA is huge, and don't forget Punk has been training with the Gracies too. Punk and Roufus appeared in a recent AXS TV Fights video, check it out:
Duke Roufus
"I think he's very good," Roufus said of Punk's ability, "What's impressed me the most about the Punk is his attitude, his hunger, and his work ethic. The guy is a sponge."What I like about this is that he comes to me with a very open mind, so I can mold him. He's trained, but he's really easy to mold. That's something I've done with Anthony Pettis, his brother, and the other guys who started from the beginning with us."
CM Punk
"There's never been a list of guys. We've never talked about potential opponents. I think originally Dana, myself and Lorenzo all said 185. When I had my initial meeting they flew out to Chicago I was walking around at like 220," Punk said. "Then I trained in LA with Rener and Ryron, and the weight just keeps coming off and keeps coming off. So once we nail down that I'm sure in about six months we might entertain who I would fight."
What do you think, is the UFC quite transparently sending a cash cow in to the abattoir, or does CM Punk have the athletic ability to become an elite fighter within a year? I think the start of his MMA/UFC career will be defined by his first opponent. You could argue that any pro fighter would be better on paper, and we really have nothing but interviews to go on regarding Brooks' abilities and style.
It's quite a unique situation, as we don't often see people debuting on the biggest stage, but could also be dangerous on the other side of the coin. Yes he'll get PPV buys, yes he'll bring over more WWE fans, but a serious beating or injury at the hands of an average Joe could be damaging to the UFC's image. Trying to promote yourself as a sports show with the best athletes and fighters is one thing, but sending names out to get chopped up by actual MMA fighters is another. What are your thoughts?