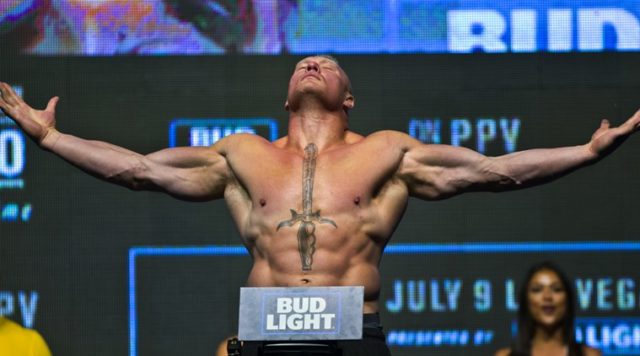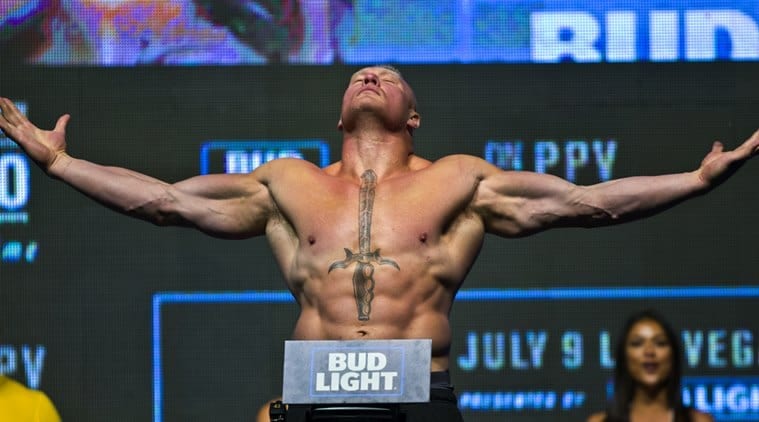 Former UFC heavyweight champion Brock Lesnar hasn't competed since July 2016's UFC 200, and although he technically scored a unanimous decision victory over Mark Hunt, his return was plagued with controversy.
After the bout, it was revealed that Lesnar had failed a USADA (United States Anti-Doping Agency) administered drug test, and he was subsequently suspended for one year, with his victory changed to a no-contest. Earlier this year, however, Lesnar announced his retirement from mixed martial arts, which put his suspension on hold.
It seemed as if Lesnar's days in the Octagon were over, but he was recently called out by UFC light heavyweight champion Jon Jones, and he has appeared to be interested in the bout.
Many obstacles would need to be overcome for Lesnar to return to the Octagon, but heavyweight contender Stefan Struve feels as if he's a 'cheater' who Jones would handle quite easily:
"I think cheaters should not be in the UFC and I think the UFC made a big mistake last time by bringing Lesnar in and giving him a four-month exemption before his fight so that USADA wouldn't test him for four months, which is a normal thing to do if you bring back a fighter," Struve told Submission Radio. "I believe that if he were to come back now he would have to go through six months of testing. So I'd be very curious how those six months go. I think Jones beats him anyway. Simple as that. Jones is too good of an athlete. I don't think Lesnar gets a hold of him to take him down. Jones moves too well."
Do you agree with Struve's comments?
If you enjoyed this story, please share it on social media!