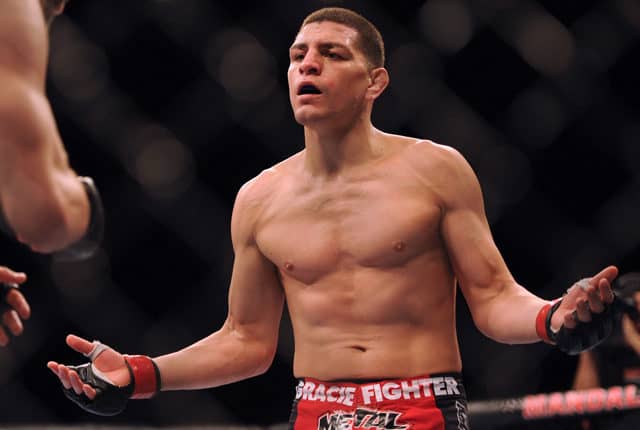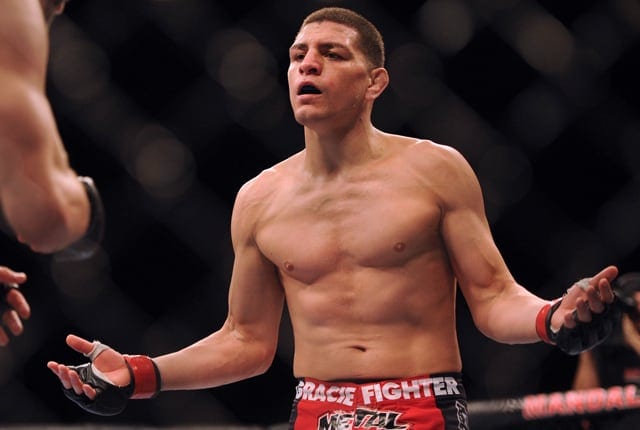 Nick Diaz didn't get the news he wanted in the latest development in his ongoing domestic violence case that is brought upon by the Clark County district attorney's office.
For those who may not remember, Diaz isn't fighting anyone in the Octagon right now but rather fighting in the courtroom as he is dealing with a felony count of battery constituting domestic violence by strangulation and a charge of felony battery domestic violence resulting in substantial bodily harm.
It all started once Diaz was arrested on May 24th after allegedly assaulting a female and subsequently arrested and charged with felony domestic battery where he was later released after posting $18,000 bail.
The attorney's office believes it has a pretty solid case against the UFC star as they plan to go forward with this case despite the fact that it was recently revealed that a grand jury refused to indict the fighter and now, a preliminary hearing is scheduled to go down on August 30th that will determine if Diaz goes to trial or has his case dismissed.
"They couldn't convince 12 jurors, and now they're basically disregarding what the jury said," attorney Ross Goodman told Las Vegas Review-Journal. "We're telling those grand jurors, 'We don't really care what you decide.'"
As a result of this legal issue, the UFC decided it was best to freeze his contract and will not take any action until the legal process is complete as they believe in the right to due process.
Diaz has not been seen in the Octagon since his bout with Anderson Silva in January 2015, which was later overturned to a no-contest after Silva tested positive for banned substances while Diaz failed a drug test in relation to that fight for marijuana and was suspended 18 months by the Nevada Athletic Commission (NAC).
If you enjoyed this story, please share it on social media!