Former MMA fighter turned Wagner Group mercenary Hayk Gasparyan given medal by Putin for Ukraine war efforts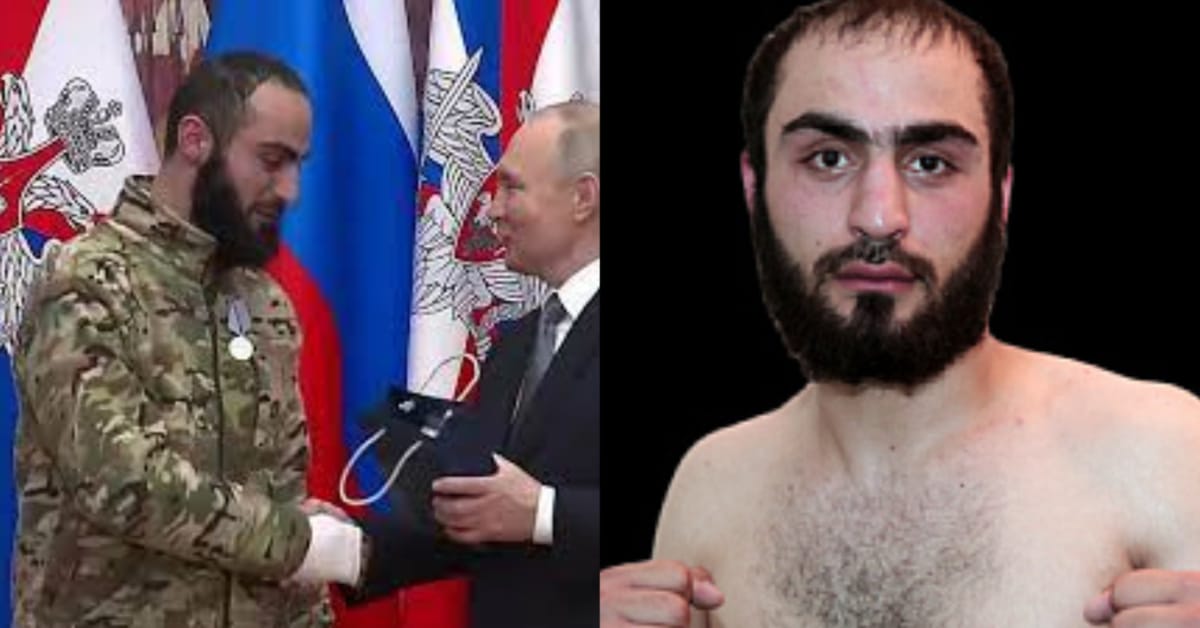 Former MMA fighter turned mercenary, Hayk Gasparyan, has been awarded the Order of Courage by Vladimir Putin for his efforts in the war against Ukraine.
Gasparyan, originally from Armenia, competed professionally in MMA from 2013 to 2019. Compiling a record of 6-11, 3NC he fought for promotions such as M-1 Global and other smaller regional promotions in Eastern Europe.
Last year, however, Gasparyan was convicted of armed robbery and was sentenced to seven years in Ryazan prison. Just months into his sentence, the 31-year-old was recruited to the PMC Wagner Group, as part of a scheme that recruited inmates throughout Russia's prison system to join the fight in Ukraine.
The Wagner group, a system of mercenaries acting as the personal army of Putin himself, pardoned and commuted sentences for those who agreed to six months of military service.
Founded in 2014, the Wagner group was heavily involved in the annexation of Crimea and assisting separatist forces in the area. The group has also been involved in conflicts around the world in countries which include Syria, Sudan, and Libya, as well as being linked with potential activities in even more.
The group, which has links with far-right extremism and white supremacy, even has a neo-Nazi unit. The organization has grown in number by over an estimated 40,000 members since the beginning of 2022. Wagner has been linked to the murder of journalists and hideous war crimes which include rapes and robberies of civilians, and torturing accused deserters.
It's unclear what exactly Gasparyan exactly did to deserve the award, but was presented it by Putin himself, with the former fighter saying at the ceremony, "I serve Russia and Wagner".
What do you think of Hayk Gasparyan and the Wagner Group?