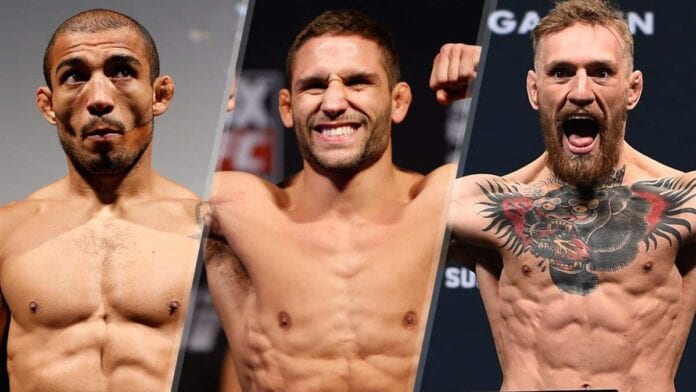 UFC 189 is in reaching distance, as the event is set for this Saturday (July 11, 2015) night from the MGM Grand Garden Arena in Las Vegas, Nevada. Although the blockbuster scheduled main event between reigning featherweight king Jose Aldo and brash Irishmen Conor Mcgregor was scrapped when Aldo hurt his rib, McGregor will still fight on the card, taking on former title challenger and No. 1-contender Chad "Money" Mendes in the main event for the interim title.
Despite the opponent switch, the trash talk hasn't stopped from the outspoken and relentless hype machine which is the "Notorious" McGregor. Many fans and media members have actually acknowledged that Mendes may be a tougher challenge for the Irish phenom, as we have never seen McGregor tested against a true grappler.
But, has anyone really thought about what would happen if the "Notorious" one is conquered? Whether you hate him or love him, or you're picking Mendes to win, McGregor has backed up all of his talk thus far, and I feel as if there may be a little piece of everyone that just can't see McGregor losing.
And if he does, the UFC and the featherweight division may be thrown into an uproar. Take a look at LowKickMMA's possible outcomes from UFC 189 if Mendes is to win: