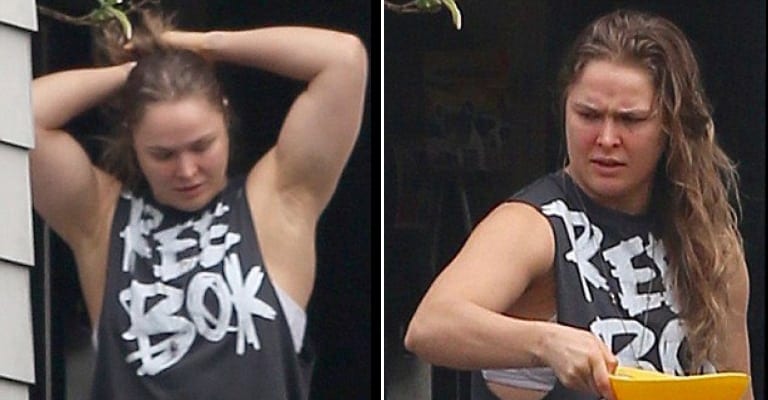 Following a devastating loss to Amanda Nunes at UFC 207, Ronda Rousey has been surprisingly more active than her first loss. Following UFC 193, the ex-bantamweight champion went in to full hibernation. The defeat against Holly Holm was the first time 'Rowdy' had ever been finished or took an 'L,' but against Nunes it was different. Unable to mount any sort of offense or defense, Rousey caved in less than one minute. Thankfully, according to her Mom and coaches, this time around she is in much better spirits.
Sadly it appears the people in Rousey's Venice beach neighborhood aren't in such a positive mood. According to a report on Daily Mail, the former champ's home was vandalised in the wake of her UFC 207 loss. Here's an image of the side of Rousey's house, graffiti sprayed across which is thankfully illegible.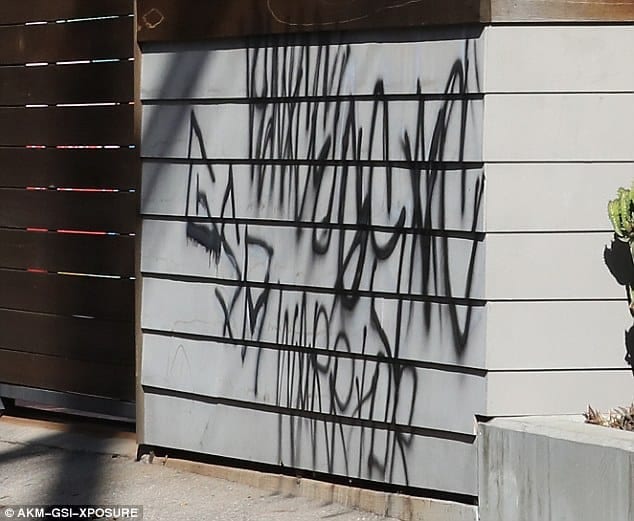 First Pics Of Ronda
Aside from her prepared media statement, all has been reasonably quiet from Ronda Rousey. This week she did release a somewhat emotional social media post. Quoting JK Rowling, 'Rowdy' said 'rock bottom' is where she'll now rebuild from. Even with the brutal UFC 207 loss, and her home being damaged, 'Rowdy' didn't exactly look down.
Ronda Rousey pictured for the first time following humiliating 48-second UFC defeat and having her home vandalized https://t.co/Z9OAAtvQ1l pic.twitter.com/9GiTFEzSh8

— Daily Mail US (@DailyMail) 11 January 2017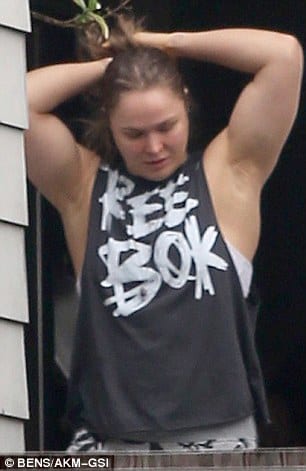 Thoughts On Future
Something that very few people have discussed is the possibility of Ronda Rousey moving to featherweight. With the inaugural w-145 title on the line at UFC 208, perhaps bulking up, or simply not cutting as much, would be a smart move for 'Rowdy?' If the above images are anything to go by, she certainly looks as if she walks around at near to that weight. With Mike Dolce in her corner, and perhaps not coach Edmond, would Rousey go far at featherweight?