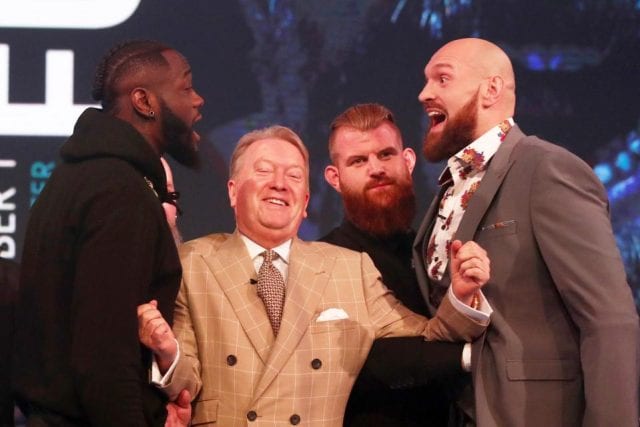 Deontay Wilder and Tyson Fury met in a classic heavyweight title bout (watch highlights here) last night (Sat., December 1, 2018) from the Staples Center in Los Angeles, California. Wilder vs. Fury was an amazing fight, yet it ended with an anticlimactic result.
The awaited match-up delivered on the sizable hype. Fury controlled much of the bout with his effective jab and ring control. At some points, he appeared to have frustrated Wilder as he swung wildly and missed. But the champ was not without his moments. He dropped Fury twice, including with a brutal two-punch combination in the final round that nearly had Fury out.
In the end, the close bout was declared a split-decision draw with scores of 115-111 for Wilder, 114-110 for Fury, and finally a 113-113 draw. The result was somewhat controversial due to the belief that Fury had won enough rounds to win.
Ultimately, it was a fight that was that close and definitely deserves a rematch. What did you think – was the result correct? Check out the official judges' scorecards below and let us know what you thought: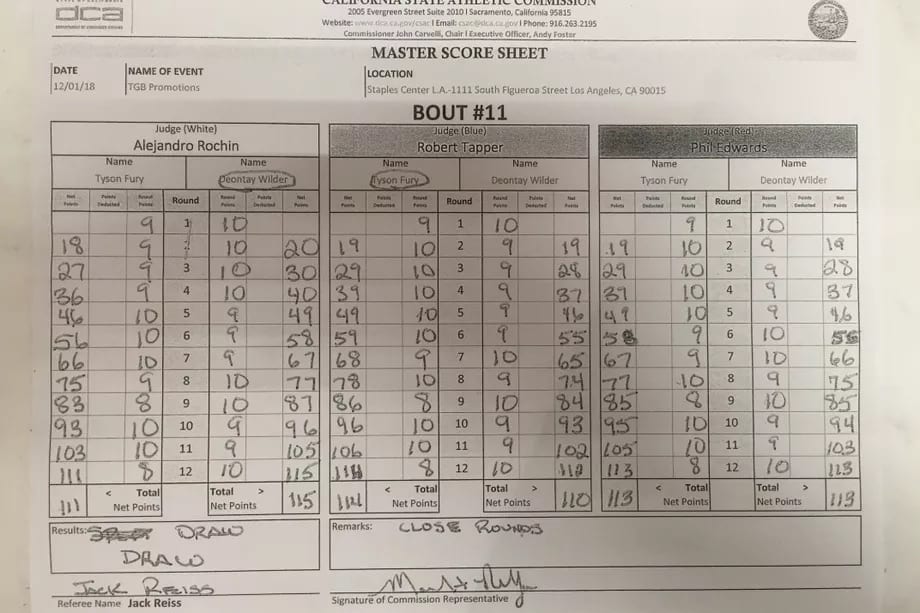 If you enjoyed this story, please share it on social media!