Pic: Check Out The Controversial Nunes vs. Shevchenko Scorecard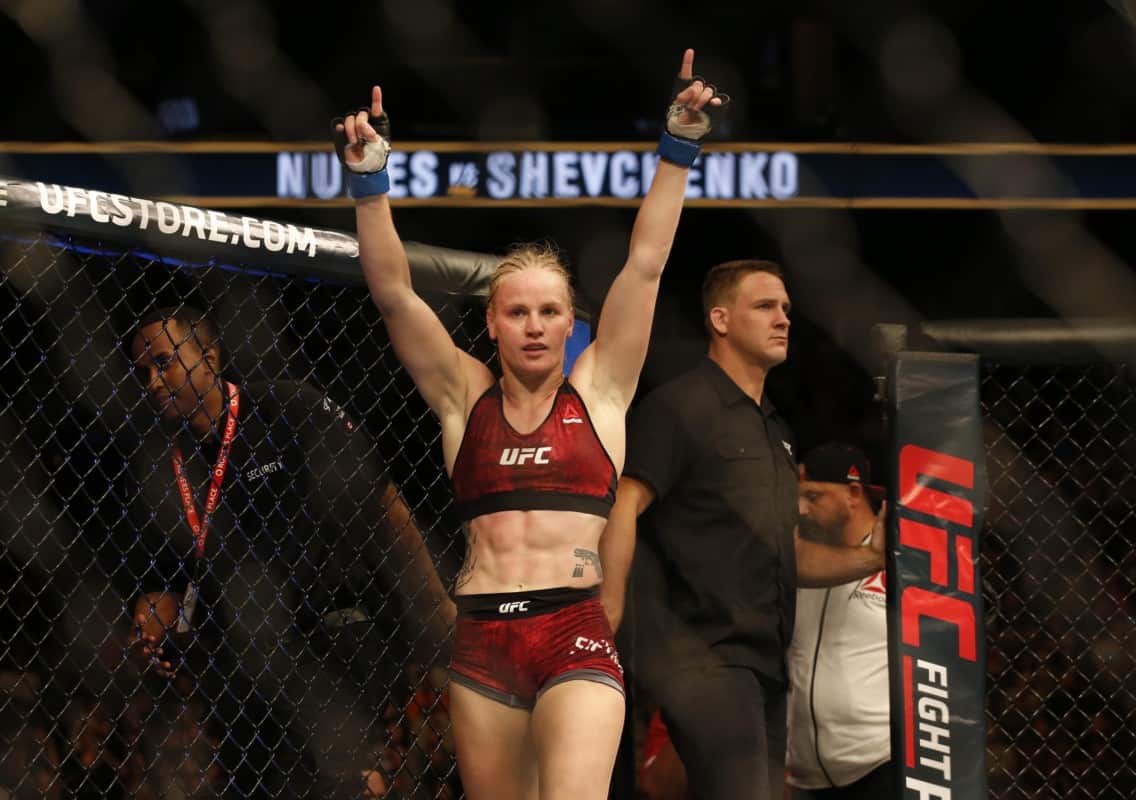 Many felt Amanda Nunes' close split decision victory over Valentina Shevchenko in the main event of last night's (Sat., September 9, 2017) UFC 215 from Rogers Place in Edmonton, Alberta, Canada, was a call that went the wrong way, and indeed one of the cageside judges agreed with that point of view.
In a photo of the official scorecard from the Edmonton Commission obtained by MMA Fighting, Tony Weeks gave Shevchenko rounds 2, 3, and 5 for a 48-47 nod for the challenger, while Sal D'Amato and David Therjen scored it 48-47 for Nunes.
That sentiment was most likely persuaded by Nunes forward pressure and the fact that she got a takedown and ground control in the fifth round.
Do you think that was enough to earn Nunes a second title defense and a second win over Shevchenko?
Check out the official scorecard right here: