Phil Davis Wants To Know When He Can Do Cocaine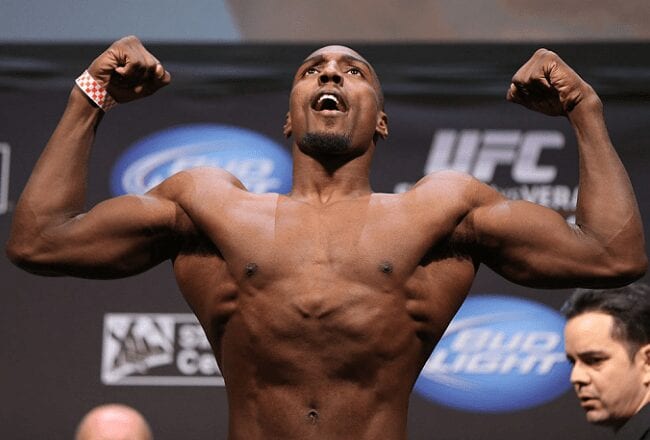 UFC light-heavyweight Phil Davis has been keeping an eye on the news lately, and has some interesting points to raise in relation to Jon Jones' failed drug test. The 205-pound champion got flagged for cocaine metabolites in a recent test, and spent one night in a rehabilitation facility as a result.
"Mr Wonderful" has never really been a huge fan of "Bones", and tells MMAFighting.com that the champ should've been punished for the failed dope test:
"I want to preface everything I say with, I'm just a stupid fighter. What do I know? But they drug tested him and he popped. Now I'm just a stupid fighter — what do I know? But it sounds like if you were gonna drug test him, you were looking to do something if he popped. So I think you gotta do something. But then again, what do I know? I'm just a stupid fighter."
"I feel like it all needs to be explained to me, so I know when it's OK to do cocaine and get away with it," Davis quipped. "So I can do cocaine right now? Alright, cool."
If you take away the buckets of sarcasm that "Mr Wonderful" usually drenches his jeers in, you'll notice that he is actually trying to make a serious point. That being said, the NSAC (Nevada State Athletic Commission) only tested "Bones" for 'street drugs' by mistake, making their release of the information all the more confusing.
"I was just shocked," Davis said. "The other part of it is you have to feel a little bit bad for the guy. Just because he's a human, he's a person and we're all unperfect people. I don't want to see the guy ruin his future, regardless of whether I'm competing against him. I want the best for the guy in life, up until I get in the cage with him. Then I'm hoping for the best for me. Then immediately after we get out of the cage, I'll wish the best for him."
"It's not good for anybody if one of our colleagues is spiralling out of control," Davis said. "Not to say that was the case, but I hope he gets a handle on it."
Fair play for being a gentleman at the end there, as he really could have twisted the knife 'Hendo style'. As far as the point Phil Davis is trying to raise, the UFC really should have got a better grasp of this Jon Jones drug test & rehab situation. As it stands, will they be axing lesser fighters if they fail 'out of competition' drug tests?