Official – Saudi-Backed PFL purchases Bellator MMA in blockbuster deal: 'This Totally Changes the MMA landscape'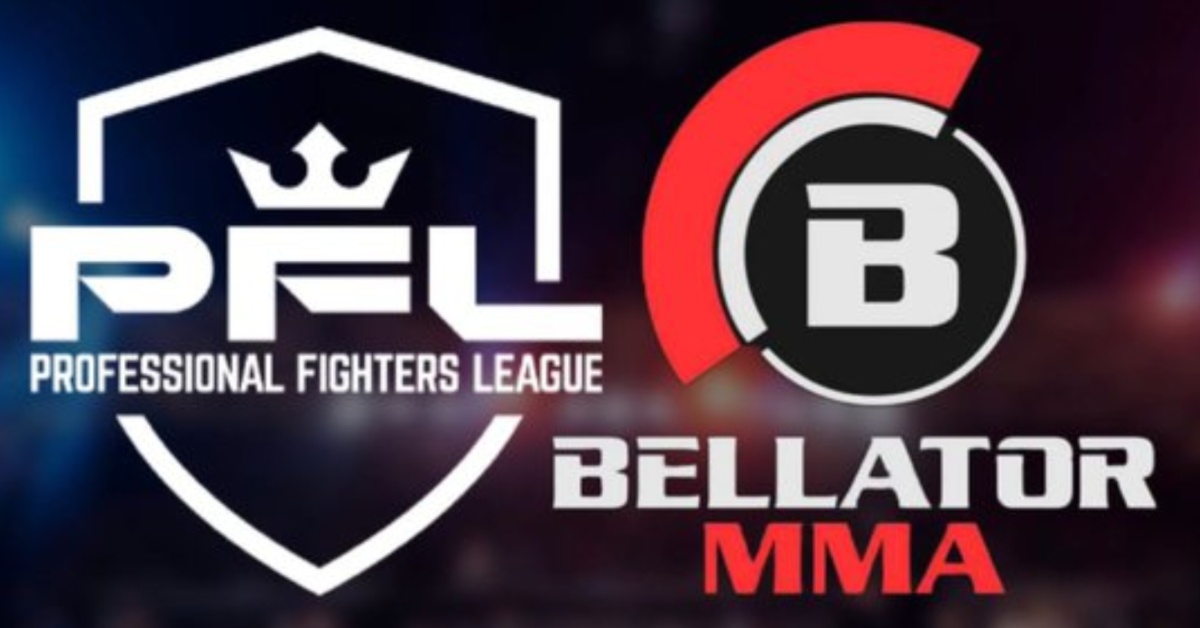 It's official! The Professional Fighters League has announced its acquisition of Bellator MMA.
According to ESPN's Brett Okamoto, "PFL has acquired Bellator, per the promotion and chairman Donn Davis. Bellator will continue as a separate 'reimagined' brand in 2024. All Bellator fighters will be 'available to compete in PFL fight franchises.'"
PFL will launch a reimagined Bellator product in 2024 – the "Bellator International Champions Series." The Bellator International Champions Series will consist of eight fight events each year hosted in major cities across the globe, and each Bellator event will feature two compelling co-main fights competing for championship belts.
"This totally changes the MMA landscape overnight," PFL founder Donn Davis said in a statement to The Financial Times. "You essentially put two number two companies to create a co-leader. The combined PFL, Bellator roster now has 30 percent of its fighters who are ranked top 25 in the world by Fight Matrix. That's the same as UFC has in their roster."
'Mega Event' Pitting PFL Champions vs. Bellator MMA champions slated for 2024
Bellator MMA fighters currently under contract with the promotion will be available to compete in the PFL, which includes the season-long tournaments as well as the upcoming "superfight" series on pay-per-view that launches in 2024.
Davis also revealed that there will be a "mega event" in 2024 with plans to promote a card pitting PFL champions against Bellator MMA champions.
"The combined PFL and Bellator fighter rosters are second to none in MMA," said Peter Murray, PFL CEO. "We can't wait to bring MMA fans what they have been asking for – best vs best with the PFL Champions vs Bellator Champions Mega-Event," (h/t PR Newswire).
Terms of the deal were not disclosed, but previous reports had pegged the value of Bellator at around $500 million. Paramount will retain a minority stake in the combined company. PFL received a substantial investment from Saudi Arabia's Public Investment Fund earlier this year and also counts Kevin Hart, Mark Burnett, and Wiz Khalifa as minority owners.
Details of Bellator events, distribution, partnerships, and management will be announced at a later date.