Paulo Costa reveals big plans after he dispatches 'gourmet Chechen fraud' Khamzat Chimaev at UFC 294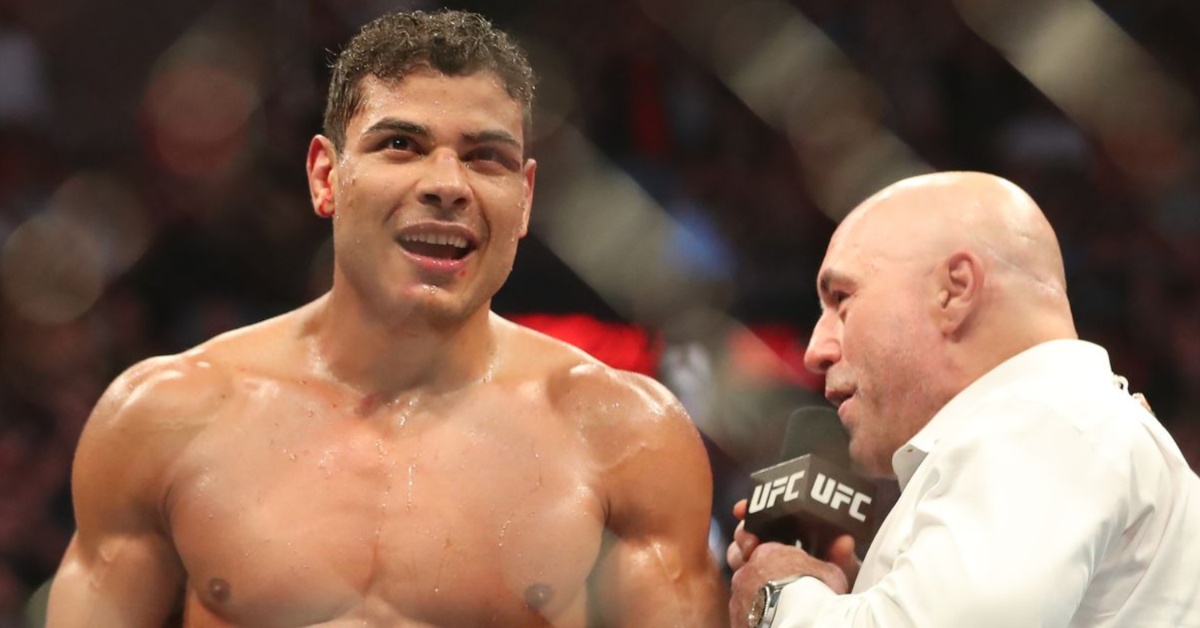 One-time middleweight title challenger Paulo Costa has some big plans, and it all starts with handing undefeated Chechen monster Khamzat Chimaev his first career loss this fall.
After more than a year on the shelf, Costa will return to the Octagon on October 21. Originally, 'The Eraser' was expected to step inside the cage at UFC 291 in July, but the promotion opted to offer him an even bigger fight against one of the promotion's most-feared fighters, Khamzat Chimaev, as part of their big return to Abu Dhabi.
Both men are deep into preparations for the highly anticipated middleweight clash, but Paulo Costa is already treating his victory as a foregone conclusion. So much so that the Brazilian standout is already making some pretty big plans for what will come afterward.
"After finish that Gourmet chenchen fraud I gonna take the ufc belt and move definitely to 2 big star boxing matches. and after boxing I gonna star collab with Elon musk. Is already pre accorded," Costa posted on X.
While it's never wise for a fighter to count his chickens before they hatch, it's fair to say that Paulo Costa will be the most dangerous fighter Khamzat Chimaev has faced thus far.
Is Paulo Costa vs. Khamzat Chimaev a Potential Title Eliminator?
Though Costa vs. Chimaev has not been dubbed a title eliminator, it's hard to see any other fighter more deserving than the one who has their hand raised inside Etihad Arena this October. For Costa, it would represent his second opportunity to become a UFC champion. The first came in September 2020 with current titleholder Israel Adesanya easily dispatching Costa via a second-round knockout.
But for Khamzat Chimaev, a win will secure him his first title fight, something he has been seeking ever since his unanimous decision defeat over Gilbert Burns last year.
Currently, reigning middleweight champion Israel Adesanya is gearing up for a title tilt with often outspoken and always controversial top-ten contender, Sean Strickland. The pair will meet in the UFC 293 main event in September with the winner moving on to face top-ranked contender Dricus Du Plessis in the future. The winner of that fight will then likely find themselves matched up with the winner of Paulo Costa vs. Khamzat Chimaev.