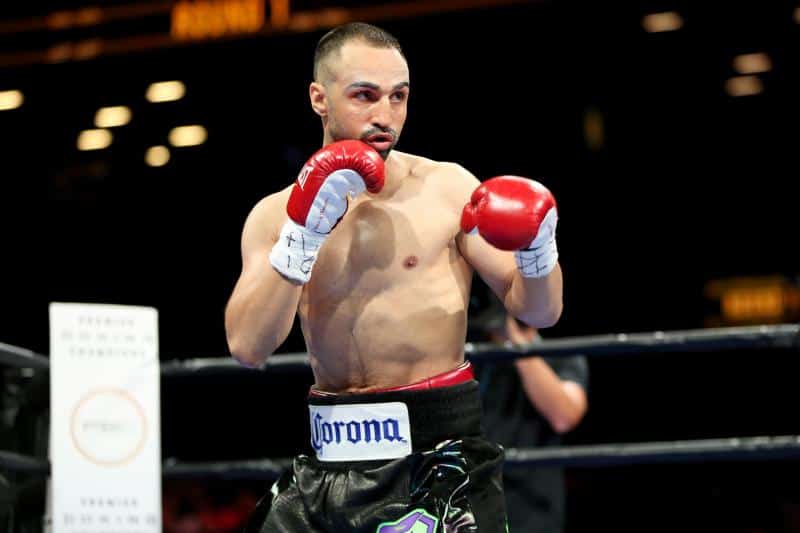 Paulie Malignaggi claims that he wasn't impressed by Conor McGregor's performance at the UFC 229 pay-per-view event. The bad blood between Malignaggi and McGregor has been well documented.
Some could say that Malignaggi is still upset with how everything played out between him and the former UFC lightweight and featherweight champ. Although some could make the argument that Malignaggi is still trying to get a fight against the biggest star that the UFC has to offer.
Malignaggi was brought in as a sparring partner to help McGregor prepare for Floyd Mayweather last year. As a result of this, Malignaggi was upset with some of the images and videos of posted on McGregor's social media accounts from their sparring sessions. The former boxer felt the footage was depicted in a bad light due to the fact that one of the pictures showed McGregor standing over him on the canvas.
Malignaggi continues to be critical of McGregor and has done it again as he recently spoke out. This time he talked about the way that McGregor lost his fight at the UFC 229 pay-per-view event.
"I cringed," Malignaggi told iFL TV (H/T to Bloody Elbow). "And I don't even like the guy. I cringed for him when I saw that audio on my phone on social media when somebody sent it to me. Like 'Ugh, God, what a p-ssy. Holy sh-t, he's more of a p-ssy than even I could have thought."
The former boxer turned analyst stated that he has never heard a fighter ask for his opponent to take it easy on them during a fight.
"Because I didn't think he would say it out loud to the opponent. Who begs their opponent to take it easy on them in the middle of a fight? I haven't heard of something like that in my life, to be honest. That was a first for me."