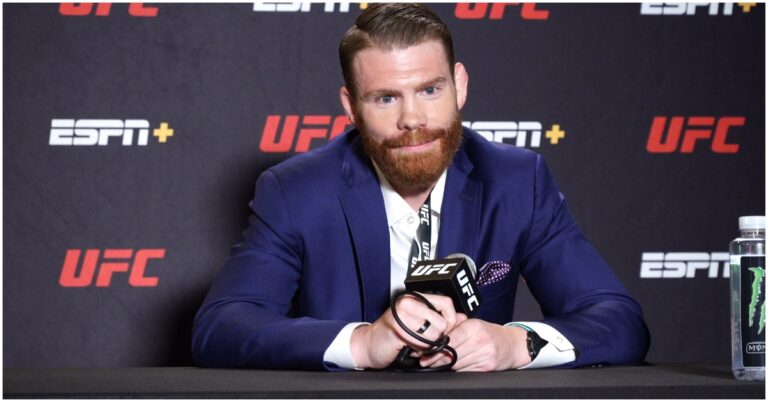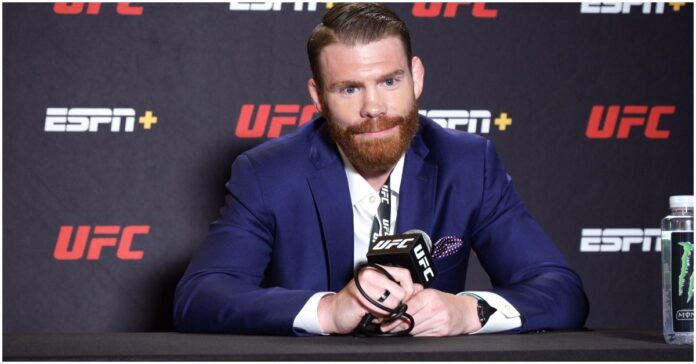 Earlier in 2021, whilst working on the commentary panel for UFC Vegas 27, perennial lightweight contender Paul Felder announced his retirement from Mixed Martial Arts competition. Many felt that such a move had been on the cards for a while, especially following a split decision loss to Dan Hooker in 2020. After putting a lot of consideration into everything, Felder said that "that spark that I need to fight…it just wasn't there anymore." However, it now appears that that spark may have been rekindled, at least preliminarily.
Last month, Felder was talking with his colleague and co-commentator Brendan Fitzgerald, where he admitted to missing the sport and was contemplating a possible return. When speaking with MMA Junkie this week, Felder outlined those two scenarios that could draw him out of retirement and put the gloves on once again.
So, what are these two possible scenarios for Paul Felder?
"There's two scenarios," said Felder. "Obviously the 'money fight'. For some reason if Conor (McGregor) just hates my guts again and wants to fight me, OK sure. I'll throw on the old MMA gloves to get back in there to change my life and teach him a lesson, but other than that, no. The other one was – Sean Brady actually texted me the other day and he's like, 'Would you come back out of retirement for a fight at the Wells Fargo with all of us?'
"Now we've got eight Philly guys or at least close to it (in the UFC). (Andre) Petroski, the Daukaus brothers, Jeremiah Wells, (Pat) Sabatini, Brady, Bill Algeo is from the Pennsylvania area, right outside of Philly. That would be tough to turn down, but I don't know when they're coming back to the Wells Fargo and who would I fight – I don't know."
Whilst the McGregor fight would appear unlikely, the UFC returning to Philadelphia is more a question of "when" not "if." The promotion has not been to Philadelphia since 2019. On that occasion, a Fight Night event was headlined by Justin Gaethje vs. Edson Barboza, but with the emergence of Sean Brady as a bona fide welterweight contender, that is likely to change. Following his win over Michael Chiesa earlier this month, Brady called for the UFC to return to Philly in 2022, which means Felder's comeback scenario could actually be closer than many people think.
Obviously, as a result of his now-retired status, Felder is no longer in the USADA testing pool, and normally would be required to re-enter it, in accordance with Article 5.7.3 of the UFC Anti-Doping policy. However, because Felder has clean tests running throughout 2021 and only retired in May of this year, it is possible that the UFC would grant Felder a 6-month exemption to the written notice rule for a one-off return to the Octagon. However, Felder has made it clear that even if he does not return to the Octagon, he is entirely satisfied with his life and career. 
"It's one of the reasons I was able to retire early," Felder said. "I have five more fights at least physically in me, I just – it's not there in the fire, it's not in the belly anymore, so it was time. It's been a great four years, and I feel like I'm just getting started with that and getting back to the acting eventually a little more as well hopefully."