Paul Craig recalls time UFC alum Mike Perry sparred ex-Girlfriend: 'It was a battle of the sexes'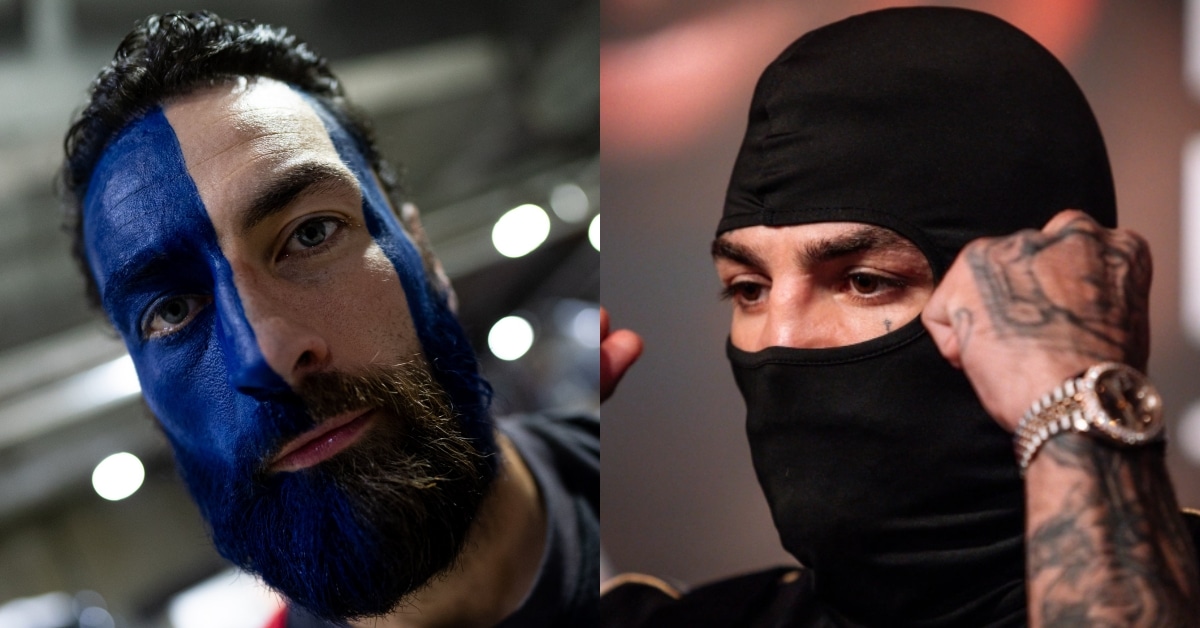 UFC light heavyweight contender, Paul Craig has revealed how former welterweight division contender, Mike Perry is to thank for his iconic weigh-ins during his time with the organization – recalling how a chance meeting with the Michigan native, which included him sparring his ex-girlfriend – led to him donning Scottish-themed face paint.
Craig, the current #10 ranked light heavyweight contender, will attempt to snap a two-fight losing run in his next Octagon outing – dropping consecutive losses to both Volkan Oezdemir, and most recently at UFC 283 in Brazil, a January knockout defeat to Johnny Walker.
As for Perry, the outspoken Flint native was recently booked to headline a BKFC (Bare Knuckle Fighting Championship) card against former UFC middleweight champion, Luke Rockhold in April – with UFC veterans, Chad Mendes, and former lightweight titleholder, Eddie Alvarez taking co-main event status.
Paul Craig recalls story of first meeting with UFC veteran, Mike Perry
Boasting a ground strikes TKO win over current undisputed light heavyweight champion, Jahamal Hill – claimed a chance encounter Perry is responsible for him painting his face with the Scotland national flag before UFC weigh-ins.
"He (Mike Perry) was in the gym, and he was there with – at the time his girlfriend, the blonde haired one," Paul Craig told Morning Kombat during a recent interview. "And he was sparring with her, and I'm on the treadmill watching this guy, and I'm thinking, this guy is super intense. And he is pulling no punches against this chick. And his coach is watching, with his arms folded and he's just watching, and he's enjoying this. Just a battle of the sexes. And the men were definitely winning this." 
"…So Mike Perry then starts speaking to me, and he's super nice," Paul Craig continued. "And he's like, 'Are you Scottish?' [And I say] 'Aye'. 'F*cking Braveheart? See, if I was you, I'd do the f*cking blue paint, man. And I'd – f*cking let's go, Scotland.' And I looked at my coach and I went, 'That's a f*cking brilliant idea'."
2-0 since his transition to bare knuckle fighting, Perry has landed consecutive decision wins over The Ultimate Fighter alum, Julian Lane, as well as former Bellator MMA welterweight title challenger, Michael Page.