Paddy Pimblett scoffs at critics of UFC 282 win over Jared Gordon, stands by result: "I still think I won'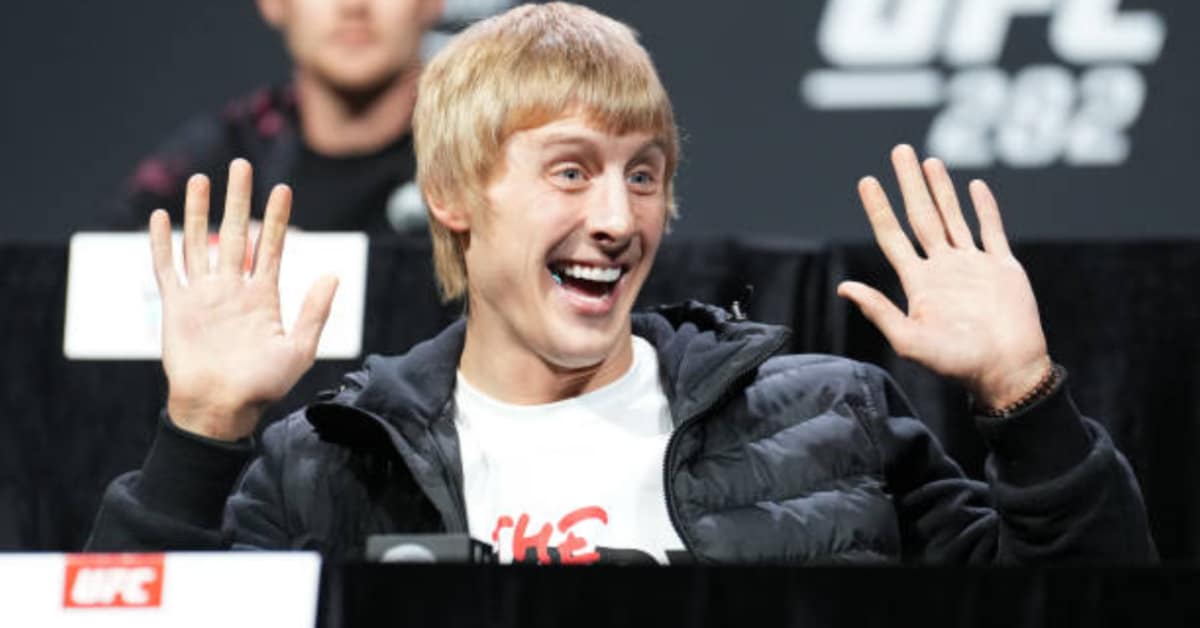 Polarizing UFC lightweight contender, Paddy Pimblett is sticking to the belief that he landed a decision win over Jared Gordon, albeit close – knocking back criticizm he received from color commentator, Joe Rogan, who claimed the Queens native should have emerged victorious at UFC 282.
Co-headlining UFC 281 in December of last year, Pimblett, a former Cage Warriors featherweight champion, lodged his fourth consecutive victory under the UFC banner – defeating Gordon in a debated and controversial decision victory.
In the immediate aftermath of his victory, Huyton native, Pimblett insisted that he had done enough to prevent his first promotional loss, however, the likes of UFC color commentator, Rogan, and a host of other fighters and commenters in the community voiced their displeasure with the result. 
Paddy Pimblett stands by controversial decision win over Jared Gordon
Undergoing ankle surgery following his win over Gordon – which has prevented a third London outing for Pimblett next month at UFC 286, the Next Generation MMA stalwart offered to rematch Gordon later this year, insisting he won the December clash regardless. 
"I still think I won," Paddy Pimbeltt told MMA Junkie. "I won the first two rounds. The first round was closer than I thought on the night. I've watched it back. On the night, I thought he (Jared Gordon) only hit me with about two left hooks. I watched it back and he hit me with about six, seven. But yeah, I watched it back and I thought I won the first two rounds. I thought he won the third by just pushing me against the wall, but I think he got about two significant strikes that round all together."
"I ended up getting him down," Paddy Pimblett explained. "So, it's however you scored the first round. But I scored it two rounds to me. If everyone wants to see it again, I don't mind beating him at the end of the year, lad. Hopefully, he beats Bobby Green, then if he wants to fight toward the back end of the year, I'm game."
Taking umbrage with calls of a close nature against Gordon, Pimblett admitted that he was not as dominant in the victory as he initially believed.
"I've seen people giving me stick for saying I won the fight after it, but what do you want me to do?" Paddy Pimblett asked. "Say, 'Oh, I think I lost it.' I do think I won. As I said, I've watched the fight back and I don't think it was as dominant as I thought it was straight after it."
"I felt brilliant going into that last fight," Paddy Pimblett continued. "My fight camp was amazin. Never had any injuries or nothing like that going into it. But then when I was in there it just didn't click. I just didn't feel good. I felt like sh*t. … That's probably my worst performance of them all. I was just glad that I went three fives (five minute rounds)."