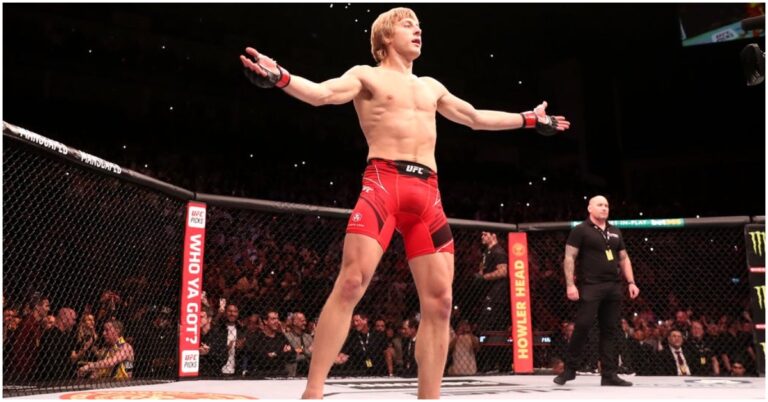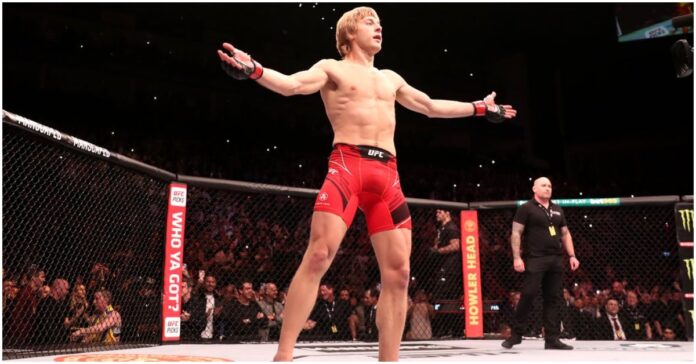 Paddy Pimblett revealed how much he earnt from UFC London following his impressive win……and it's not as much as you think.
Although Pimblett is already a massive star and had a loyal fanbase heading into the UFC he didn't walk into the big money he expected. Speaking to Dave Portnoy on Barstool Sports Pimblett revealed he earnt $12K to show and then a further $12K for the victory. Pimblett landed himself a nice $50K bonus for his performance following the first-round submission victory he noticed people were fixated by how much he could possibly earn.
Paddy Pimblett On His Earnings
"People love just to talk about how much you make, don't they? It's what they do," Pimblett said when Portnoy asked him why everyone is curious what he made and followed it up by saying what he actually got. "12 and 12, so 12 to show, 12 to win. (24k total) and then the bonus."
Pimblett teammate Molly McCann chimed in on the call stating why she believes this is the contract her friend is on.
"You have to pay your dues, but I'll tell you one thing, Dave, Dana will be getting the money out for our boy Patrick now," McCann said.
McCann herself who was entering her eighth fight with the promotion revealed she earnt a $40K/$40K payment for her devastating spinning elbow KO over Luana Carolina. However, 'Meatball' knows next time herself and Paddy step out for the UFC its going to be on an improved deal.
"That was my eighth fight. Paddy will probably get paid more than me in his next deal," McCann said.
The same can be said for Paddy Pimblett who knows how the game works and what he signed himself up for.
"It goes up after every fight but you are in a contract. Whenever they want to offer me a new one, they will offer me a new one. I know what I signed in for." (Transcribed by BJPenn.com)
Both Paddy Pimblett and McCann say the UFC does get more than just the pay as they get food and the PI which is crucial to the fighters.
What do you think Paddy Pimblett should be earning?