ONE FC 22 Results & Highlights: Svirid Scores 17-Second TKO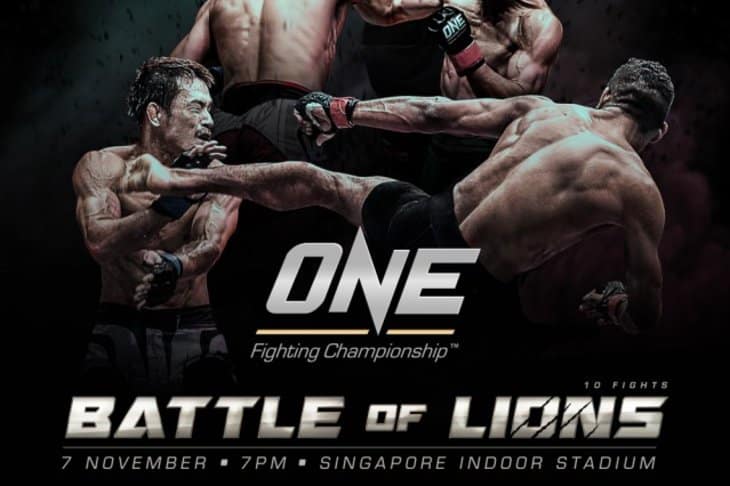 ONE FC 22 results and highlights…….
ONE FC 22 went down today (November 7th, 2014) with the promotion's inaugural middleweight crown up for grabs. Igor Svirid got to work against Leandro Ataides, and it was very short work to say the least. A barrage of heavy shots ended the action after just 17 seconds.
Read on for the full ONE FC 22 results, followed by highlights courtesy of our good friend Zombie Prophet:
Main Card
Igor Svirid def. Leandro Ataides via TKO (punches) at :17 of R1
Koji Ando def. Zorobabel Moreira via TKO (punches and soccer kicks) at 4:21 of R3
Luis Santos def. Bakhtiyar Abbasov via KO (knee to the body) at :53 of R1
Tatsuya Mizuno def. Brayan Rafiq via unanimous decision
Christophe Vandijck def. Dwayne Hinds via submission (punches) at 2:40 of R1
Major Overall def. Cary Bullos via submission (rear-naked choke) at :29 of R1
Martin Nguyen def. Rocky Batolbatol via submission (rear-naked choke) at 2:10 of R2
Preliminary Card
Amir Khan def. Waqar Umar via KO (elbows) at 1:25 of R1
Jeff Huang def. Zuli Silawanto via submission (rear-naked choke) at 3:10 of R1
Kirstie Gannaway def. Adek Omar via submission (armbar) at 2:34 of R1
GIF – Leandro Ataides vs Igor Svirid #OneFC22 http://t.co/aSn1K9atJH

— ZombieProphet (@ZProphet_MMA) November 7, 2014
GIF – Zorobabel Moreira Jr. vs. Koji Ando #OneFC22 http://t.co/OVrB38Z1Oa

— ZombieProphet (@ZProphet_MMA) November 7, 2014
GIF – Luis Santos vs Bakhtiyar Abbasov #OneFC22 http://t.co/2Im5HiGg6c

— ZombieProphet (@ZProphet_MMA) November 7, 2014
GIF – Dwayne Hinds vs Christophe Vandijck #OneFC22 http://t.co/WaMEqd8P8t

— ZombieProphet (@ZProphet_MMA) November 7, 2014
GIF – Cary Bullos vs Major Overall #OneFC22 http://t.co/PBcUCk1ueA

— ZombieProphet (@ZProphet_MMA) November 7, 2014
GIF – Martin Nguyen vs. Rocky Batolbatol #OneFC22 http://t.co/cUpv2TXYI9

— ZombieProphet (@ZProphet_MMA) November 7, 2014